High waisted shorts – handmade
Collared shirt – vintage
Cat Brooch – souvenir from Japan
Glasses – Cotton On
Brogues – vintage
I went for a quick browse around the department stores in Sydney city today to find there's already lots and lots of colourful summer fashion on the racks. I thought I was one step ahead with my floral shorts for my Japan trip, but obviously not. Dave and I want to ride bicycles to explore the little towns of Japan, so I desperately needed some roomy shorts which are pedal power friendly.
I used a pattern from a very old Japanese sewing pattern book, which is aimed for kids between 8 to 16. I increased the waist height because I wanted a high-waisted look. I played around with the waist and hip widths, based on a pair of shorts I already owned, and shortened the leg dramatically. Finally, I inserted a button at the top of the zipper instead of the hook fastening that the book used. It fits me really well, so I'm very happy with the amendments I made to the waist and hips. My previous attempts at making clothes from this book often ended up with an awkward and tight fit, probably because the patterns are made for kids ie no curves!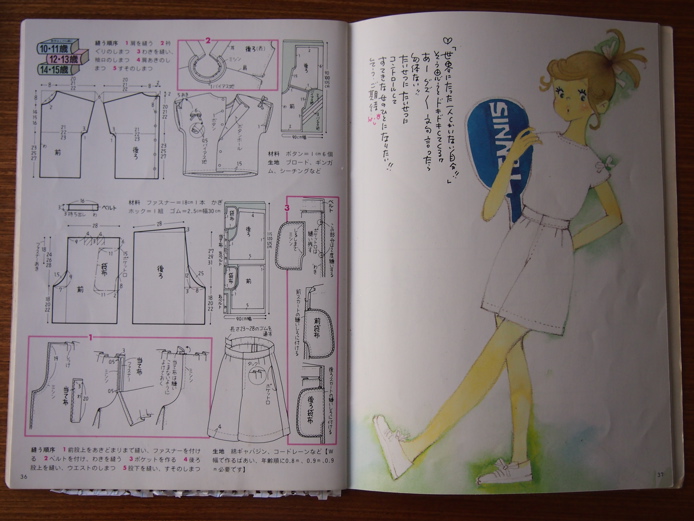 The fabric is a vintage sheet I picked up at a charity store, I can't remember whether it was Lifeline? Or Vinnies? I highly recommend using pretty vintage bed sheets for sewing projects. It's cheap and there's such a vast range of patterns out there, all very unique.