Barcelona shopping is not famous for fabric, but when on vacation, I love seeking out local textiles. It's so much fun to explore traders markets and fabric stores, looking for artisan handiworks which play an important role in the culture and economy of the region. I also love the fact that fabric stores are off the tourist track. You get to be part of the local scene and escape touristy shopping – such a relief when you are in a travel hotspot like Barcelona!
We visited Barcelona last month because Dave was invited to speak at a conference, so there wasn't much time for fabric shopping. However, I did manage to spend an hour or so in an area of the city which houses several fabric stores.
A Little Bit of History
During our guided tours of Barcelona, there were many, many red brick buildings pointed out to us which used to be textile factories. Apparently, the city was one of the first in Europe to use machinery in manufacturing, and can you guess what they they first manufactured? Textiles!
Barcelona Shopping for Fabric
The street I visited is called Roger de Llúria in the Eixample district.
My first stop was La Casa Del Retall, a store selling mainly dressmaking fabrics. The shopkeeper didn't like me taking photos…so I only have shots from outside the store. You can see they stock lots of colourful fabrics perfect for Barcelona fashion. I noticed very bright outfits worn by fashionistas during my visit.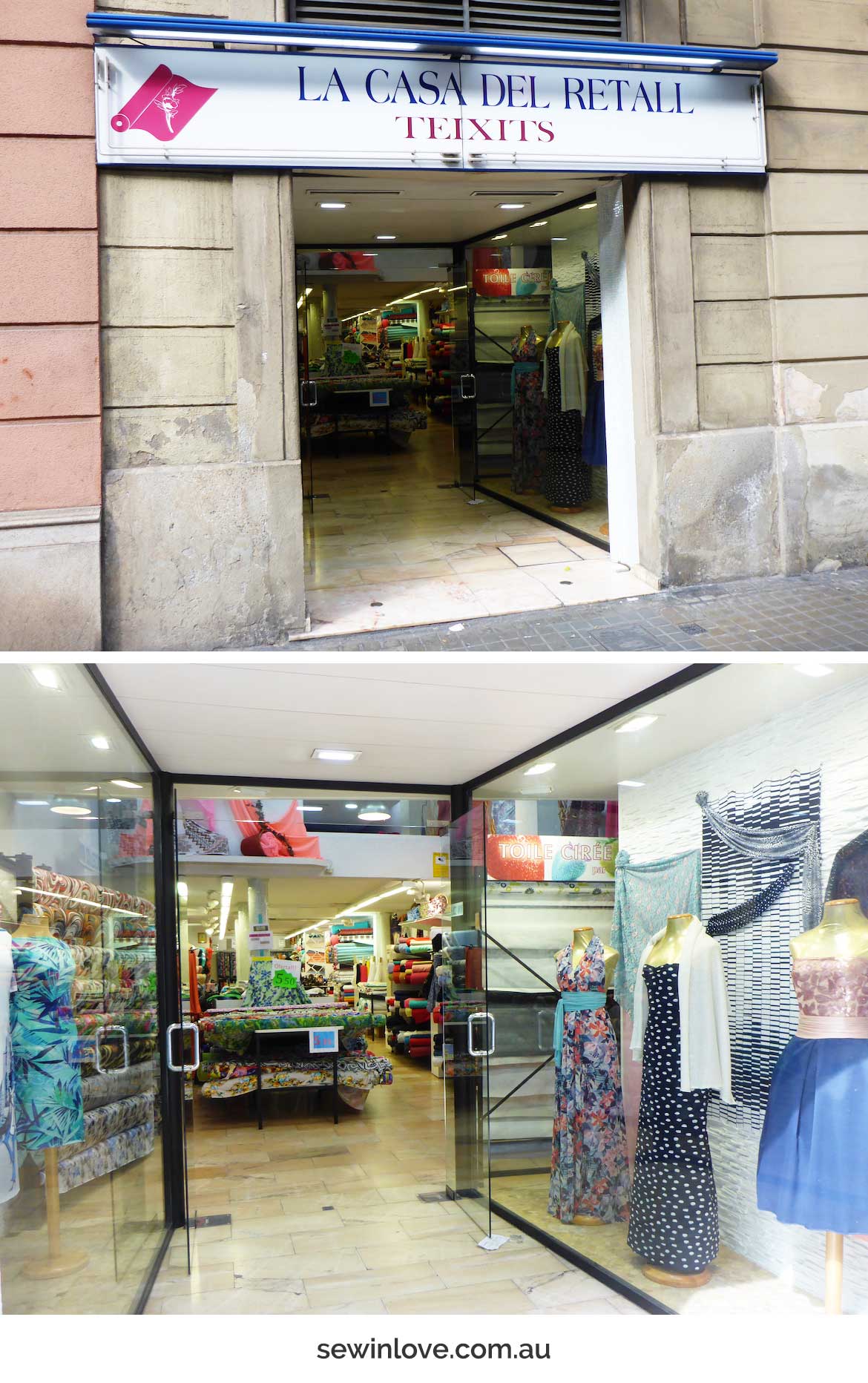 The more famous store I visited is called Ribes & Casals – they've been in business since 1933! Here, I finally found what I was looking for, which was heavyweight fabric for decorating Umi's room. Ideally one that's been woven in Spain.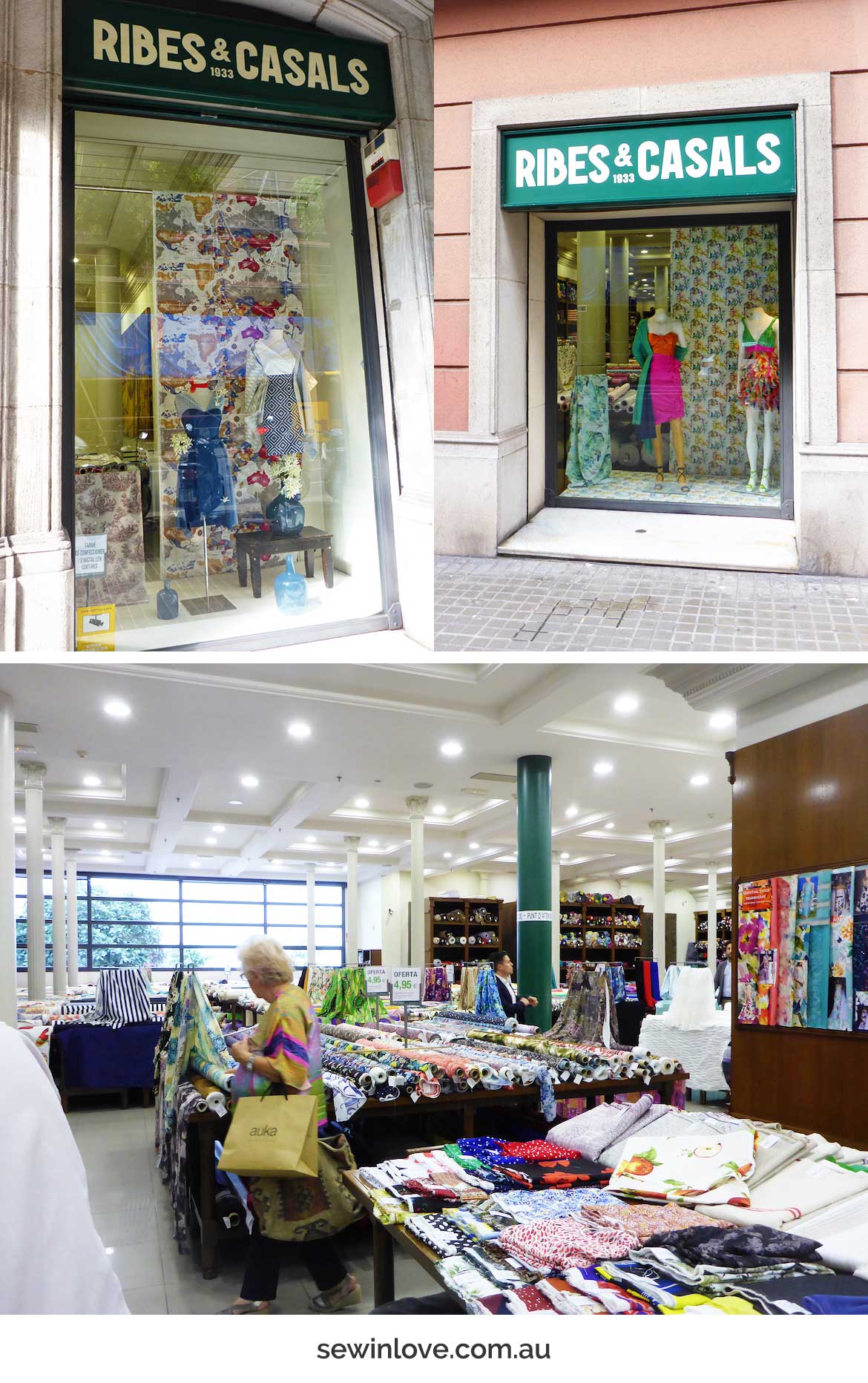 I spotted a table piled with thick cottons, and confirmed with the shop keeper in my broken Spanish that the bolts there were indeed made in Spain. Hooray!
We have a blue theme going on for Umi's room, so I bought the cotton with blue and mint lines (bottom left). It's very thick, like upholstery fabric, perfectly hardy for a kid's room.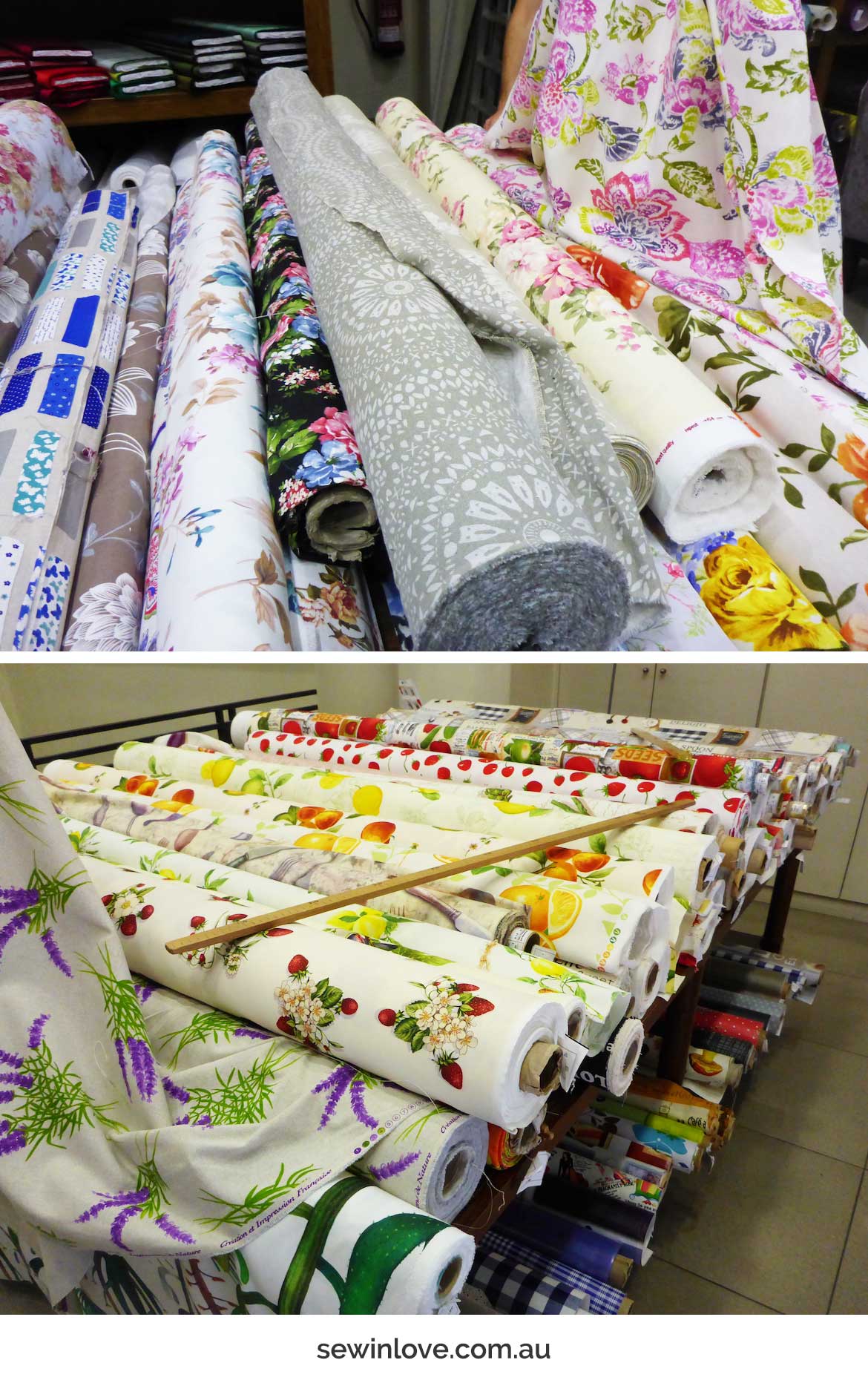 When I was researching Barcelona shopping options,  Nunoya came up as a popular search result. It has apparently one of the biggest collections of Japanese fabrics in Europe! I didn't go because I recently went fabric shopping in Japan, but I thought maybe for my European readers this place might be worth a mention.
Do you have a favourite fabric you purchased on your travels?