I'm converted. I will never use a sponge to wash dishes ever again. I know it sounds extreme, but you have got to try this crocheted dishcloth and let me know what you think.

It's Free Video Pattern, Yay!
For beginners of crochet like me, a tutorial style video highly increases the chance of me actually succeeding. So I was very happy to find this video on YouTube by Sylver Santika.
This was my first foray into Tunisian crochet. The stitches are more bumpy than regular crochet, and you need to be careful not to pull each loop too tight. You'll get a feel for it after you've done a few stitches!
My Changes and Tricks
I bought a bag of cotton yarn for an absolute bargain of $1 at a thrift store, so I adapted the crochet pattern to suit my yarn weight.
Yarn weight -Sport or DK
Needle size – E or 3.5mm
Instead of 10 stitches, I started with 15 stitches. This created the perfect size dishcloth for—feel free to play around with what suits your household.
The video shows two identical pieces which are stitched together. I only had white yarn, so I didn't bother making two pieces. Instead, I made one long rectangle.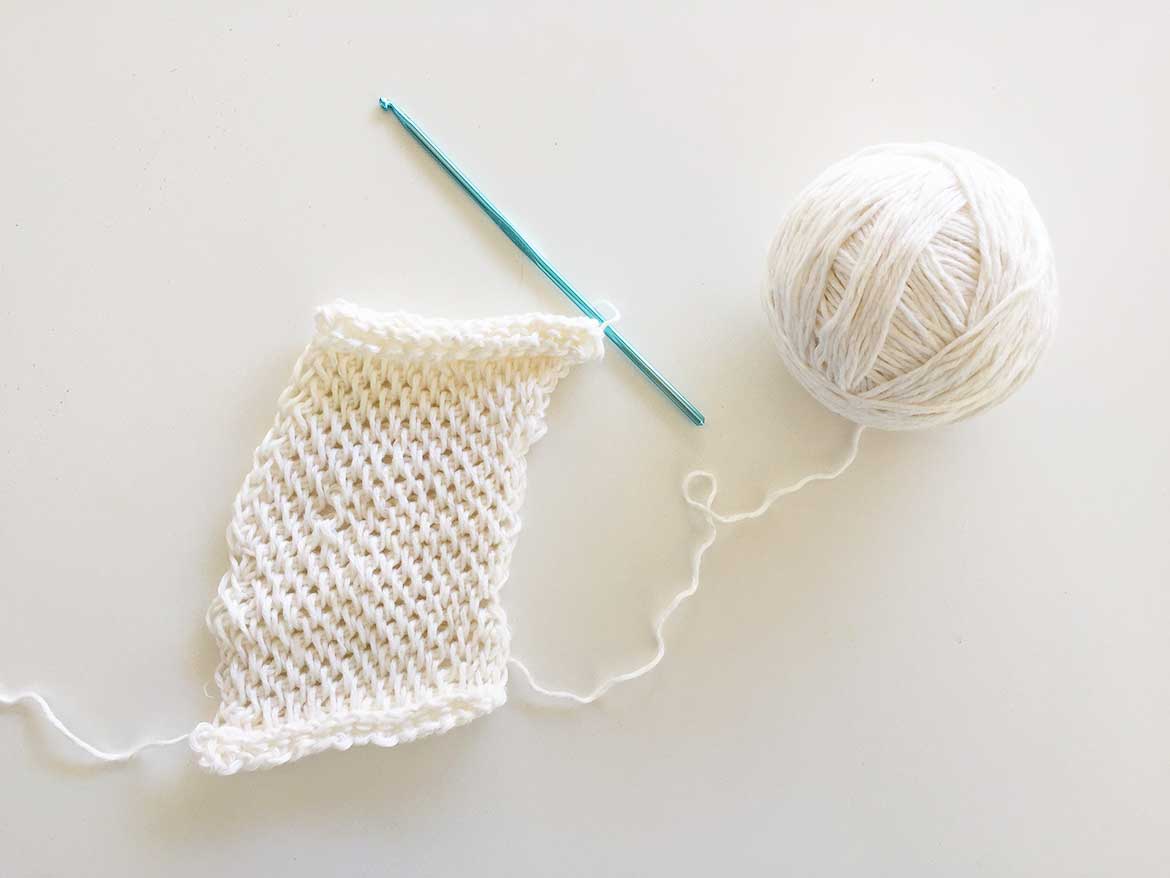 I simply folded this rectangle in half to get the same thickness, with only three edges to stitch together instead of four!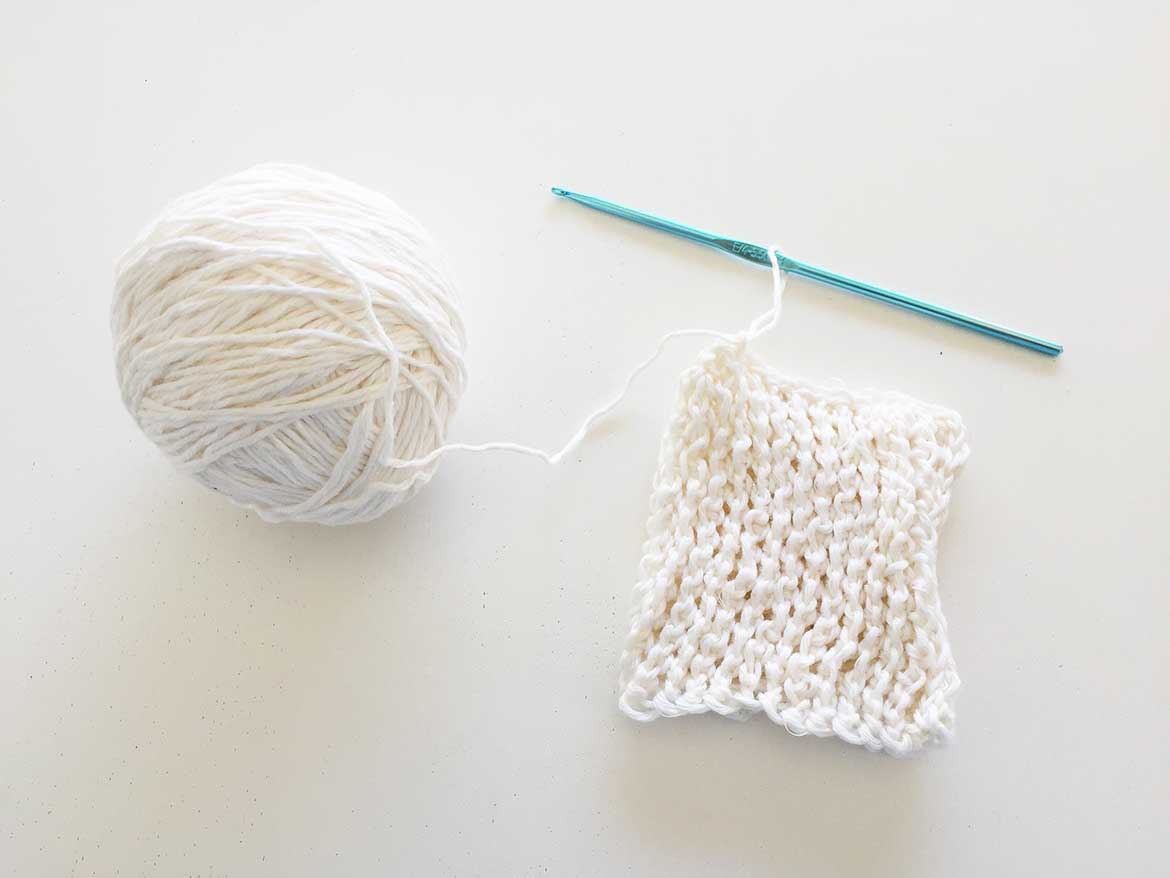 Lastly, I added a loop in the final corner of the dishcloth so I can hang it up to dry. Just make some chains and attach it back to the dishcloth.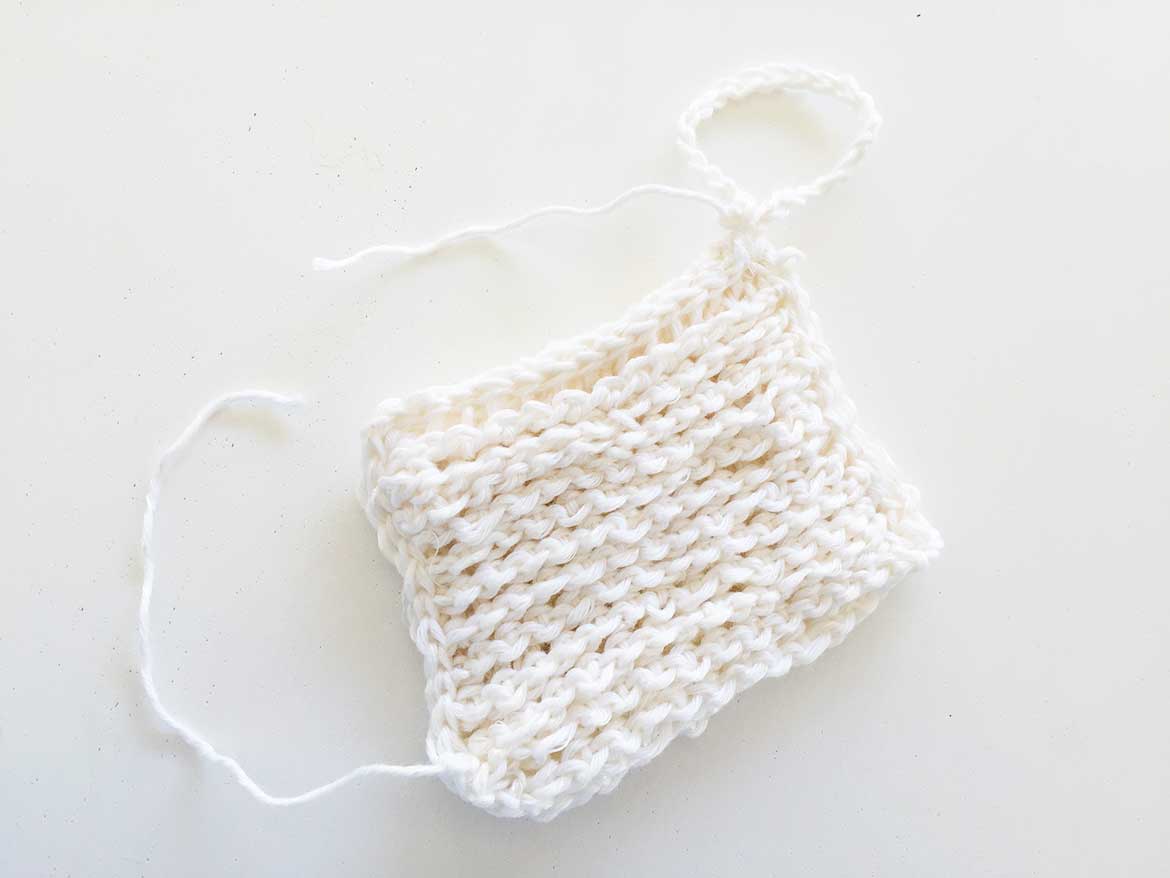 Weave in the ends as usual, and you're done.
My favourite time to crochet is in the car. Dave usually drives if we are travelling far, so I get to chillax in the passenger seat and crochet away. An hour is all you need to make this dishcloth, so I hope you can try it and let me know what you think.