Among my growing collection of Japanese dress patterns, Yoshiko Tsukiori's Sweet Dress Book is a favourite. I've just made a pink version of her perfect daytime dress. I have a feeling you'll start to love her sewing patterns too!
The Sewing Pattern: Dress I – French Sleeve
A simple dress with a subtle pleated neckline detail, this easy sewing pattern is truly under-rated. It looks plain and boring compared to the other more exciting designs in the book, but its understated details will have you wearing the dress All. The. Time.
The front pleats gather just enough fabric at the neckline, to create a lovely flared effect in the skirt. The two front pockets are not only handy, but add a little more interest to the minimal design.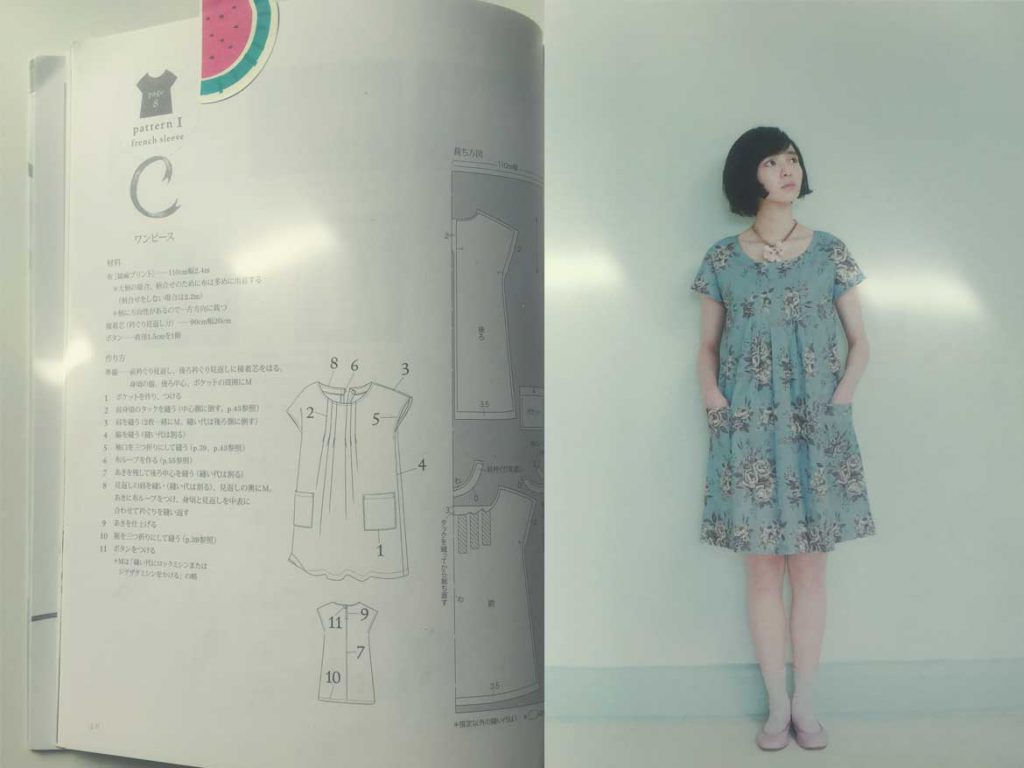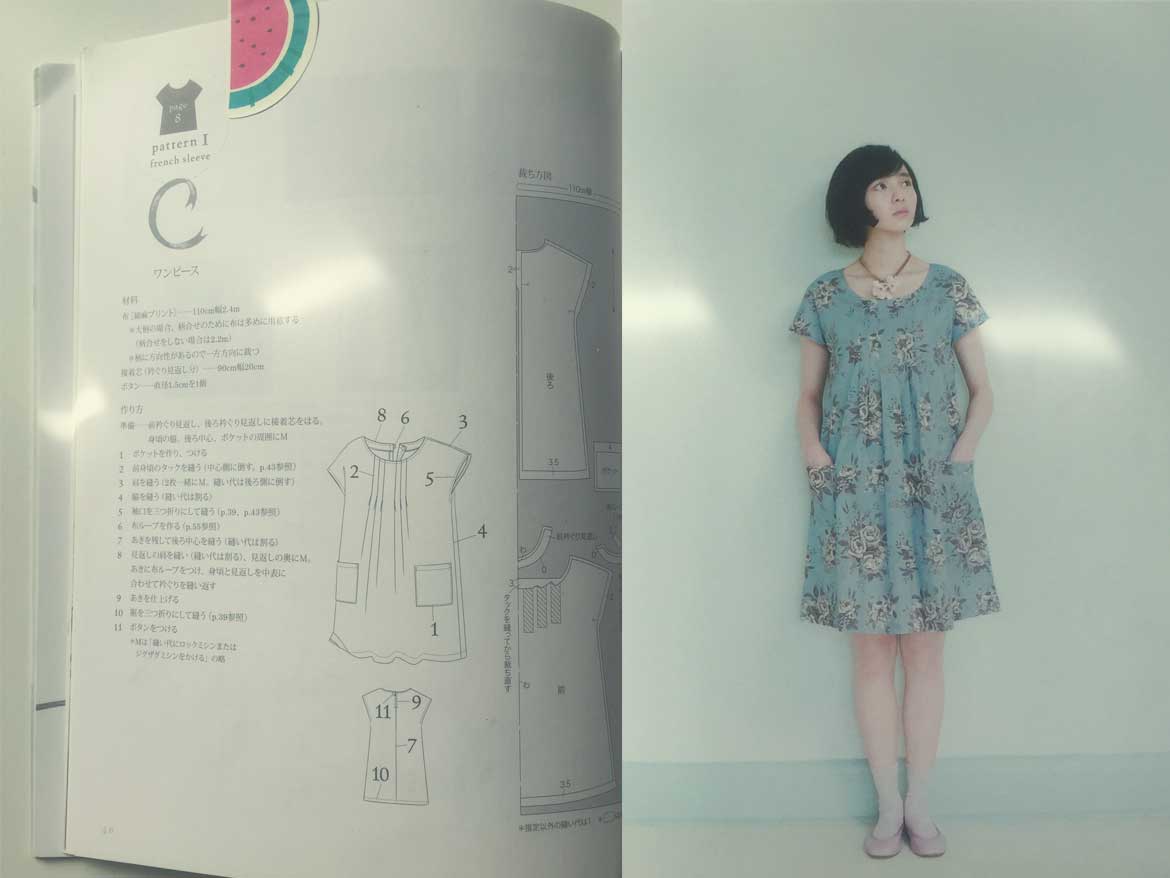 The French sleeves are very comfortable to wear, and what's even better is how easy they are to sew! No need to cut out a separate pattern for sleeves? Yes please!
Make sure you grab my free Beginner's Guide to Japanese Sewing Patterns if you're curious to trying it!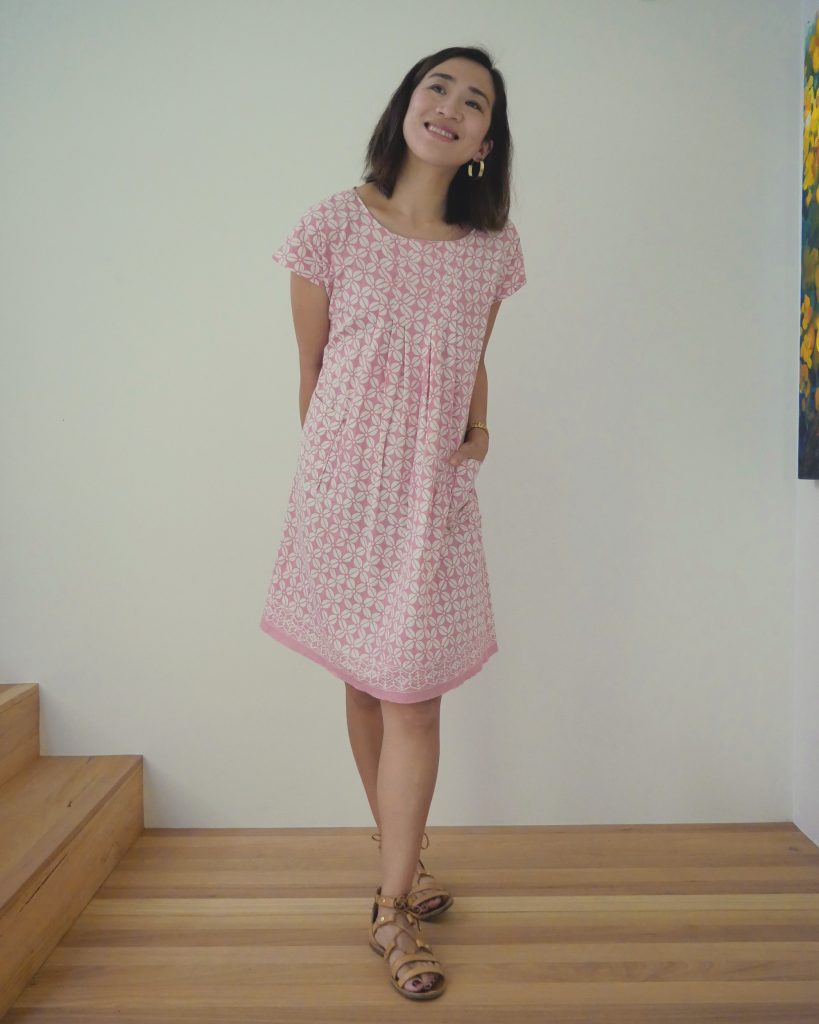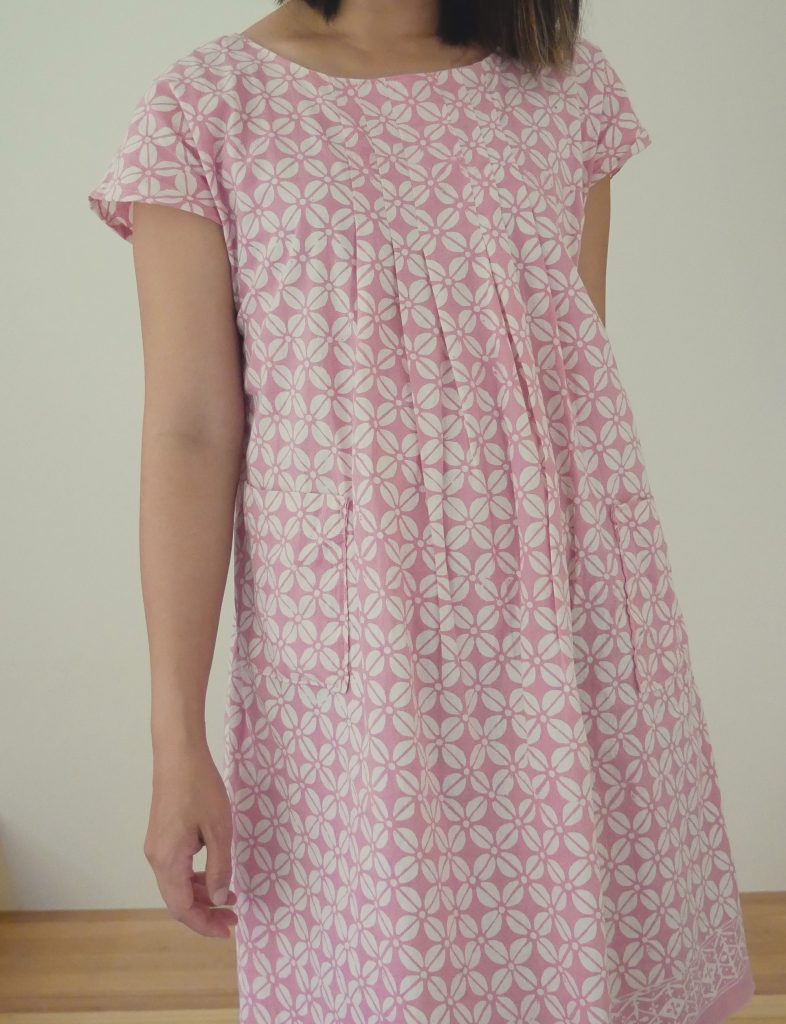 Does this dress look familiar to you? That's right, I've made this exact same dress before, in a blue version. It really has become one of my favourite Japanese dress patterns!
The Fabric: Pink Batik Cotton
Whenever my parents go to Indonesia to visit family, they always bring back batik fabric. I find the more traditional brown / paisley style prints hard to work with, but I love the more modern, simple designs in brighter colours.
This particular fabric has a block print of flowers on a powder pink background. It has a pretty border along one edge, which I wanted to make into my dress hem.
Don't forget to download your free Beginner's Guide to Japanese Sewing Patterns: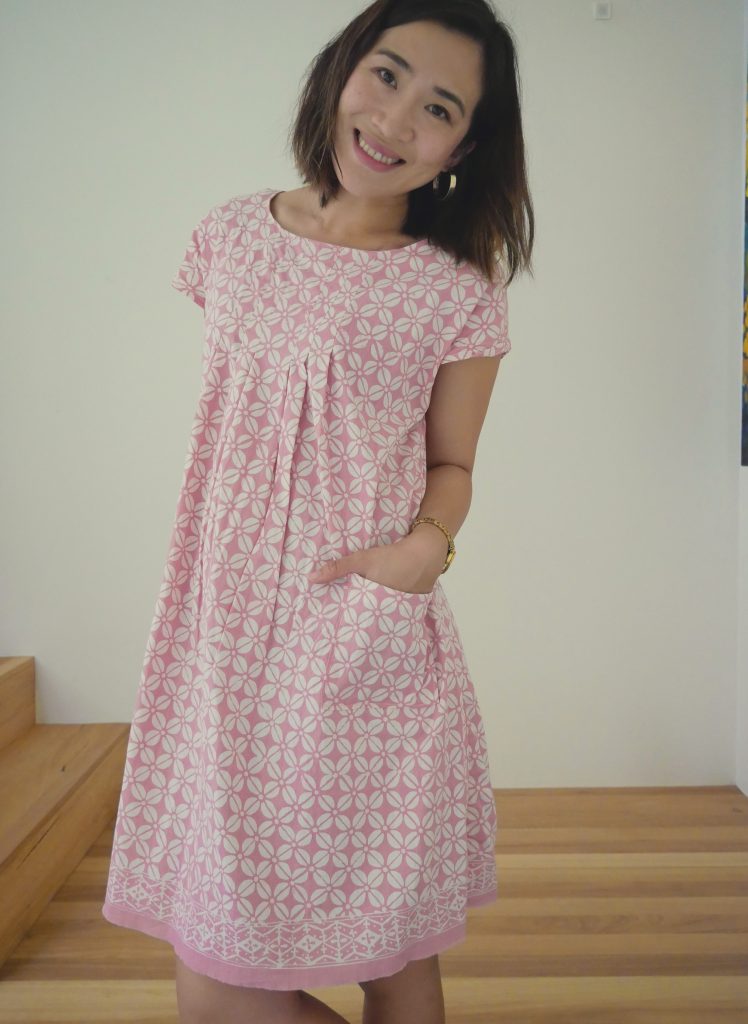 A Book of Japanese Dress Patterns: Sweet Dress Book
Sweet Dress Book is a Japanese sewing book by the popular designer, Yoshiko Tsukiori. The book includes 23 different designs. Over the years, I've made a quite a few designs from this book, including:
Make sure you grab my free Beginner's Guide to Japanese Sewing Patterns before you attempt sewing your first Japanese pattern!
Sweet Dress Book is also available translated into English. You can purchase it here: