Thousands of Little Boxy Dresses (LBD) have been made, so of course, we've seen lots of tweaks and design changes. Each completed dress makes a showcase of the wearer's creativity, personality and style. I want to share some of my favourite LBD "hacks" with you.
Make In-seam Pockets
If you're going to make a dress, then I think the NUMBER ONE thing to consider is adding in-seam pockets. A dress with pockets is one of the greatest things ever invented!
The lovely @sashikostyle has made TWO LBDs with in-seam pockets.
Have you joined the free Little Boxy Dress Sewing Workshop yet? You can do so today right here:
Make it a Midi Length Dress with Side Slits
One of the easiest ways to hack the free LBD sewing pattern is to change its length to suit your body type. A midi length instantly transforms the LBD into a elegant dress suitable for fancy dinners.
Take a look at Jackie's chic LBD in a midi length with side slits.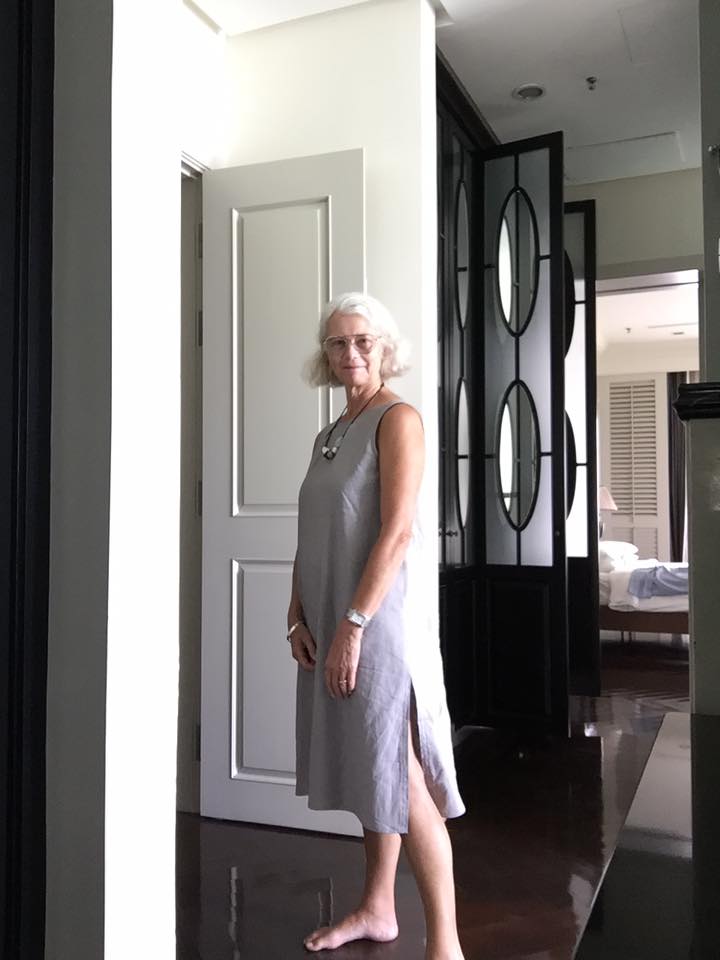 Make a Flared Skirt Dress
A "boxy" shape isn't for everyone, but not to worry. If you prefer a more A-line style, adjust the free LBD sewing pattern to a flared version.
Susan did just that when she made this "Little Flared Dress" as she calls it!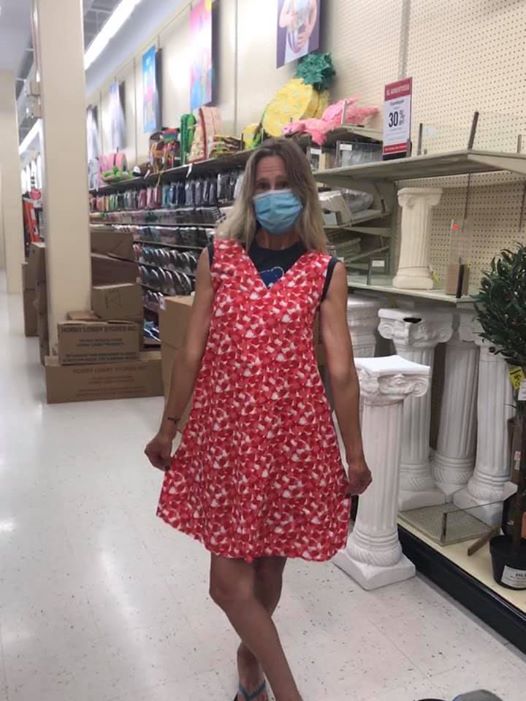 Ready to try making your own LBD? Join the FREE workshop here:
Dolman Sleeves (with Ruffles)
Completely transform the LBD by changing adding sleeves! My body shape (rectangle) really suits loose fitting clothes, especially dolman sleeves. I decided to add ruffles to the sleeves too!
This technique is a little more advanced, but you can take a look at this ruffle sleeve dress tutorial here.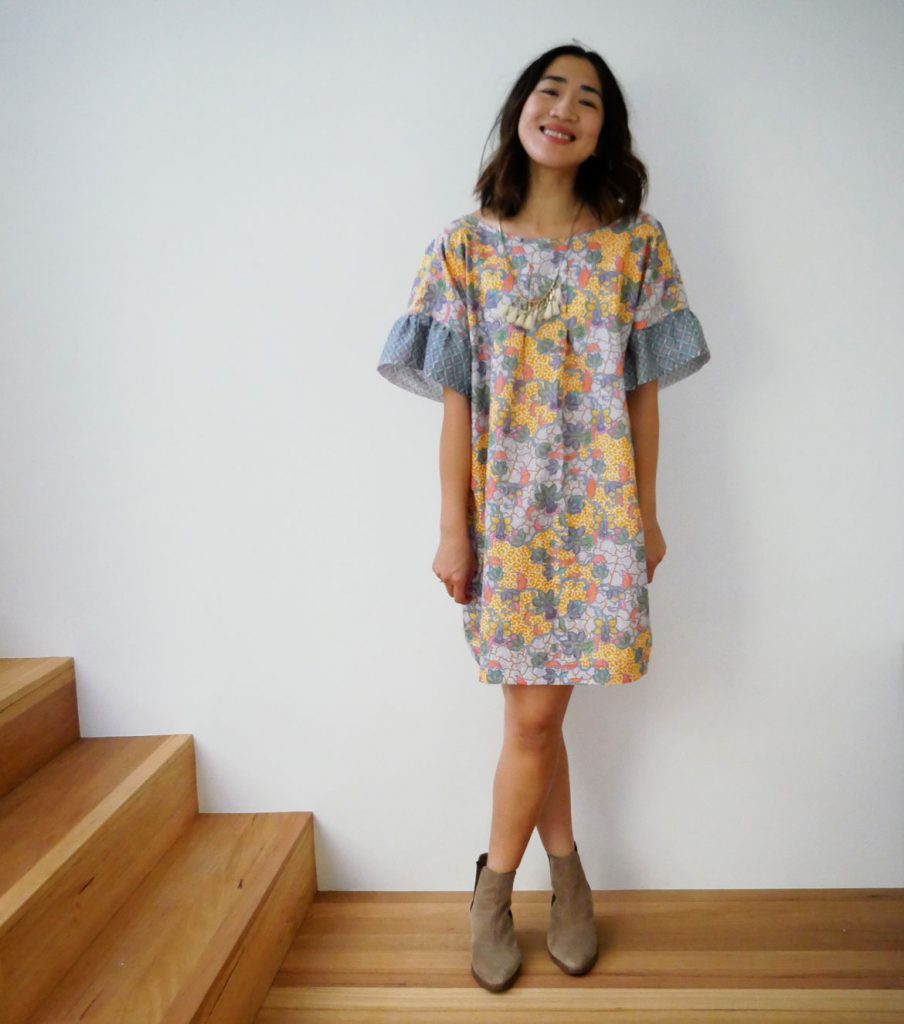 Gathered Neckline
A fun way to change up the LBD is to play with the neckline. A gathered neckline (instead of pleats in the original pattern) create a more casual look. It also makes the bodice flare out more evenly over your body.
Take a look at Hiromi's LBD with a gathered neckline. Isn't it gorgeous?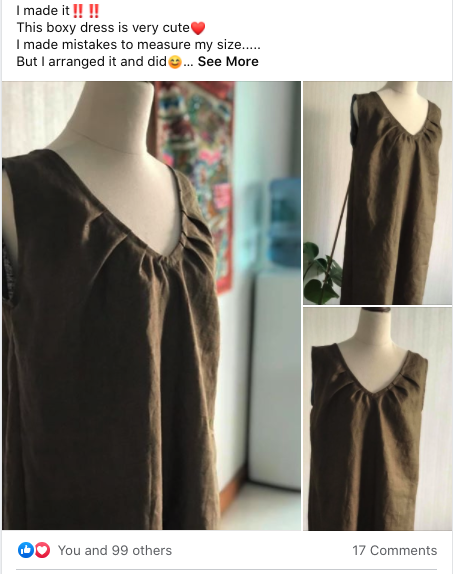 Visible + Contrasting Bias Binding
The original LBD sewing pattern workshop shows you how to finish the neckline with an invisible bias binding method. By creating a neckline with a visible bias tape, you can define the neckline and show off a contrasting fabric. This is a great option if you happen to run out of fabric before making the bias tape too!
Both Taneisha and Hazel have added visible and contrasting bias binding to their LBD. It amazes me how beautifully polished the visible bias looks when it is in a contrasting fabric.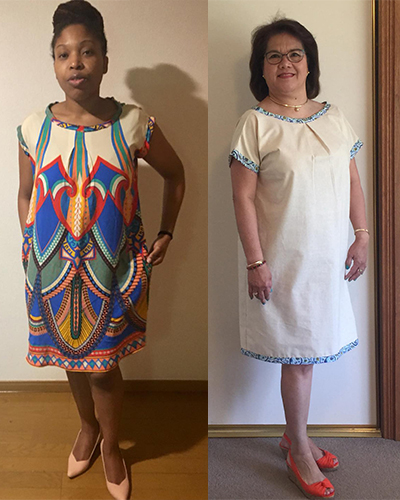 Coming Soon: Boxy Dress Booster Course!
The ultimate sewing course to create MULTIPLE dresses from ONE sewing pattern. In the Boxy Dress Booster course, you'll learn to "hack" the Little Boxy Dress pattern to create your own unique dresses, with tutorials and new ideas to sew INFINITE dresses that express your style.
Join the waitlist and you will:
Be the first to know when Boxy Dress Booster is ready.
Get a launch discount!
YES, add me to the Boxy Dress Booster waitlist!