During my uni days, I dabbled in graphic design during a stint as a marketing coordinator.  It was for a food distribution company, and I basically taught myself how to use Illustrator to make posters and labels for seasonal fruit and vege.  The best poster I designed was for a cross promotion of avocados and corn chips – I included a recipe for nachos and it was a hit!
I no longer do any graphic design in my line of work, or get to think up for recipes to put on posters (how unfortunate!) but I still enjoy doodling in Illustrator in my spare time.  It's a pretty handy skill to have!  I drew these owls because I wanted a retro drawing to display above my piano.  I used the yellow and grey to coordinate with the colour scheme of the room.
Whilst I've put my owl photos on the wall above the piano, I think it would work really well in a kid's room or nursery as well. I really love simple, minimalist decor for playrooms; that way you can let all the toys add colour! If you are after some interior design inspiration for nurseries, check out this Japanese website, Homify's Kid's Room Selection. They curate photos of beautifully decorated homes, many of which have that minimalist Scandinavian look.
This poster is available for free download in my downloads page.  I hope you are all having an absolute hoot this World Cup weekend!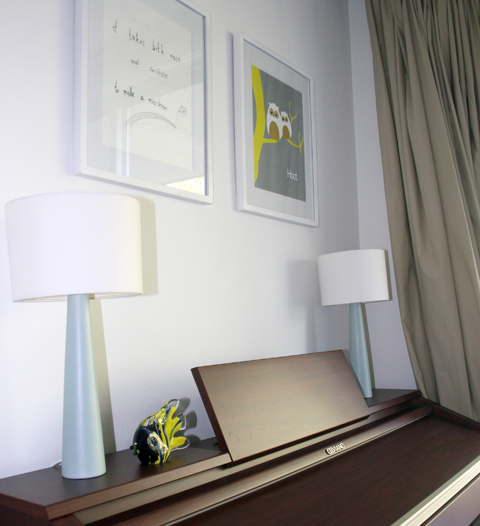 * This is a sponsored post with Homify.