You can easily and quickly "tailor" any pants for a cuffed, smart look.  I did this for a pair of retro leopard print pants, but I think this would be fab on a pair of mens suit pants as well.  I'm sure you'll agree heels are a must to pull this off.
1. Measure, Press & Cut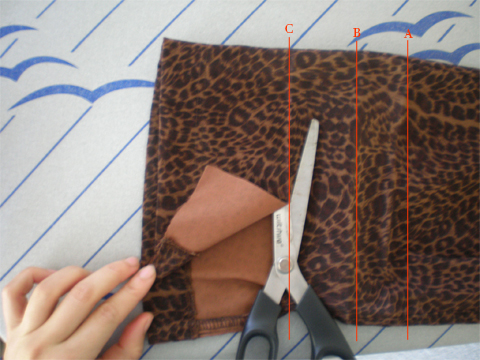 Put the pants on with shoes (heels!), then place a pin to mark the final cuffed length.  This will be Line A on above photo.  From A, measure to Line B, which is the width of your cuff.  I made mine 3cm.  Finally, add an extra 1.5cm to your cuff width and draw Line C (4.5cm from B in my case). 
Press all 3 lines, then cut along Line C.  Keep the fabric remnant to make belt loops if you like.
2. Turn Cuff and Zigzag Stitch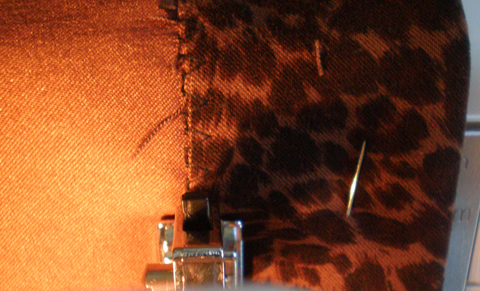 Turn the garment inside out, and fold along line B.  Press.  Zigzag stitch the cuff into place.  When you turn the garment to the correct side, it should look like below.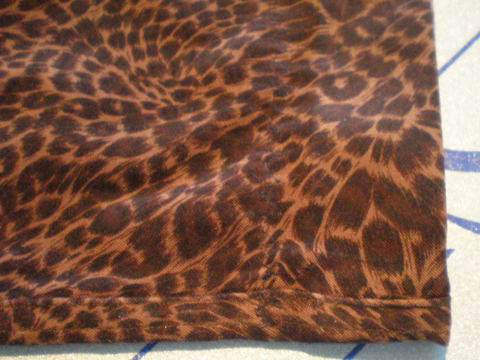 3. Stitch the Cuff into Place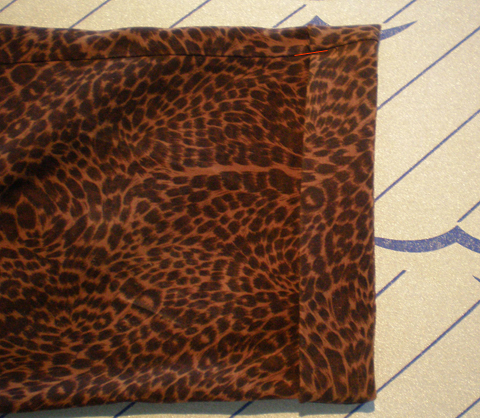 Turn up the cuff (my cuff was 3cm) and press.  You shouldn't be able to see the zigzag stitching.  Straight stitch with the sewing machine back and forth a few times along the red line.  Do this for both ends of the cuff.  Finished!