Smock dress – handmade
Tights – Voodoo
Shoes – Marc by Marc Jacobs
This adorable smock dress with frills, frills and more frills is Pattern K of Stylish Dress Book 2.  I was inspired by Karen Walker's girly preppy style to make the dress in this navy, subtly textured crepe fabric. I lined the body of the dress with a dark blue, light knit because the navy fabric is fairly thin.  This resulted in my dress sticking outwards and puffy compared to the picture in the book.
The pattern is really easy to make, as long as you have mastered the art of gathering!  For a great tip on getting gathering right, check out Flossie Teacake's gathering tip.  The most difficult part was attaching the sleeves, while trying to make sure that the ruffles on the arm lined up with the ruffles across the chest.  I have shortened the hem by a good 10cm because I think smock dresses look like moo moos if it covers my knees.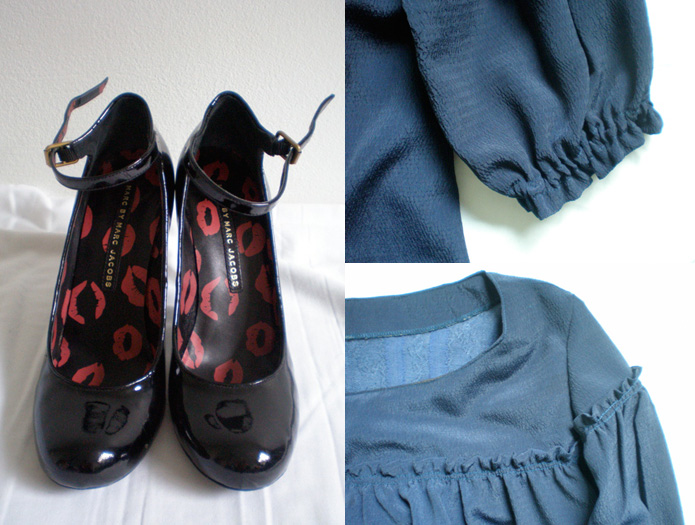 Oh and on a side note – new shoes!  Patent leather mary-janes by Marc by Marc Jacobs.  I bought them from Zappos.  With the Australian dollar so strong, I've been doing a fair bit of shoe shopping from US based websites.  Stay tuned to see more fancy shoes I've splurged on as the packages arrive!
Buy at Amazon