Streatfood Park in Soma, San Francisco is where you can eat from many different food trucks, seven days a week.
ストリートフードパークはサンフランシスコのソーマにあり一か所でたくさんのフードトラックから食べられます。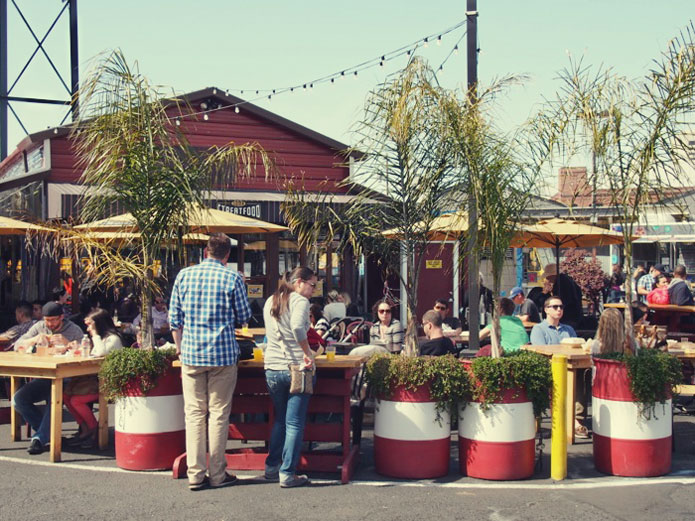 You eat at the outdoor dining tables. There was live Latin music and it felt like we were at a festival!
外のテーブルに座って食べます。ラテン系のバンドもあってまるでお祭りのようでした。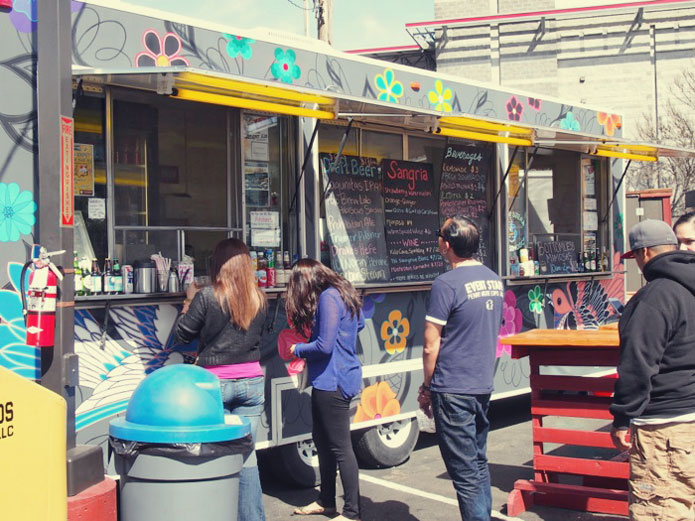 The food trucks change everyday. It's a fusion of cuisines like Mexican, Asian and American. The menus are so creative!
グルメなフードトラックは毎日変わるようです。メキシカンやアジアンやアメリカン、いろいろな国の食べ物の組み合わせがとても面白かったですよ。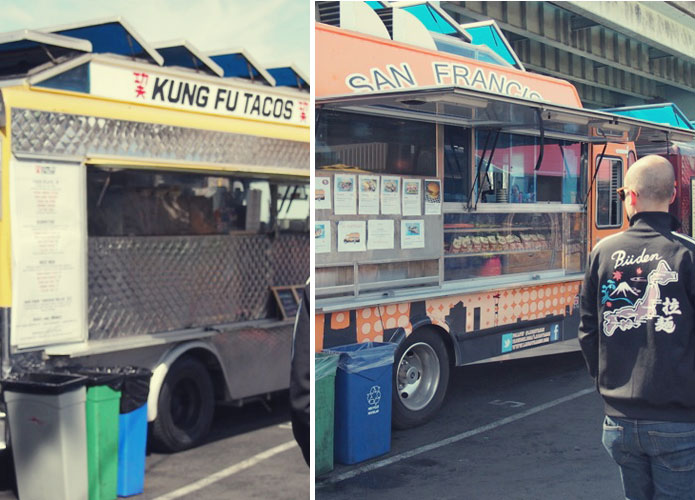 After walking around for awhile, Dave settled on a pastrami sandwich and beer. So much pepper on the fries!
デイブはパストラミのサンドイッチとビールにやっと何度も歩きまわってから決めました。ポテトにコショウがいっぱい!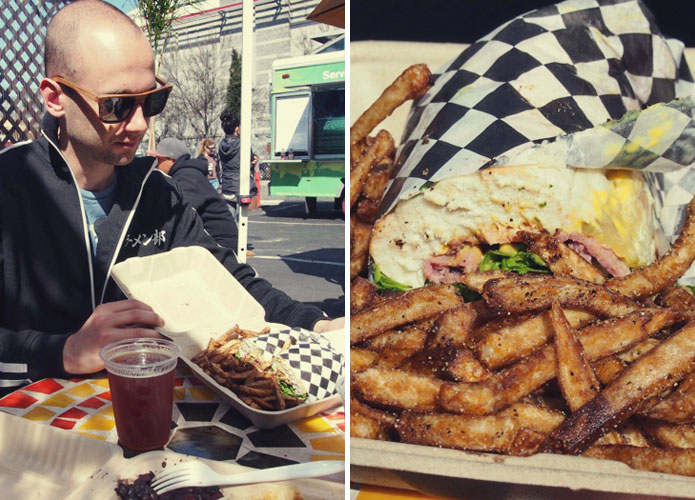 I went for a tofu and Char Sui pork tacos set from Kung Fu Tacos. I am obsessed wtih Mexican food since moving to San Francisco, so this was extra divine. I also had a yummy sangria with ginger in it.
私はカンフータコスで豆腐とチャーシューポークのタコスセット。しょうが入りのサングリアも飲みました。メキシカン大好きなので感動的においしかったです。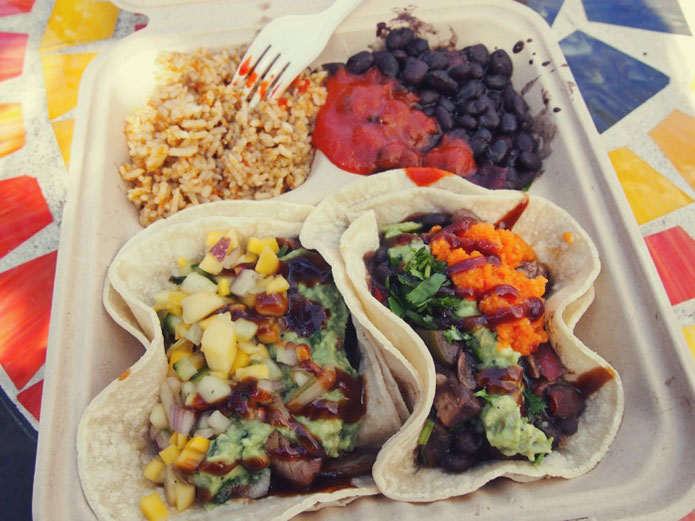 I happened to finish knitting my snood, so I wore it out that day. Free snood knitting pattern is now available.
ちょうどその日スヌードを編み終わったので巻いていきました。スヌードの無料編み図をどうぞ。