I bought this gorgeous vintage Japanese knitting pattern book for just $1, at a book sale in Japantown, San Francisco. It's full of hats, scarves and mitton patterns, for both knitting and crochet. The retro styling is so cute; I just had to share some pages with you.
この本はなんと$1でジャパンタウンの古本セールで買いました。たくさんの棒針網とかぎ針網の小物の作り方が入っています。レトロなコーディネートがとっても可愛いです。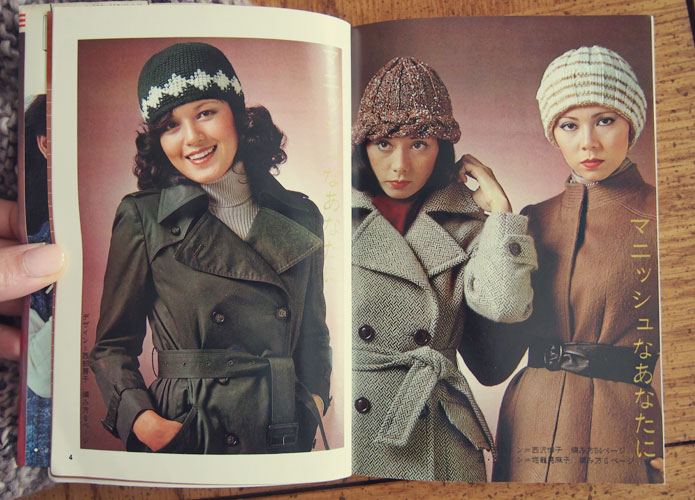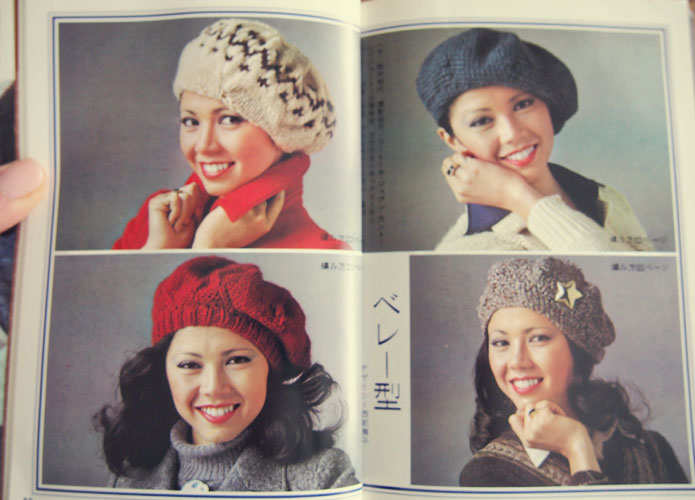 So many pretty hats and scarves! I want to make the red beret in the photo above.
上の写真のベレー帽を編んでみたいです。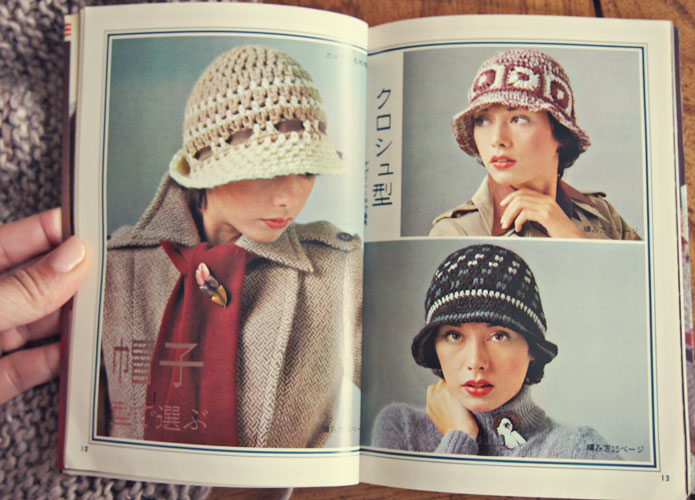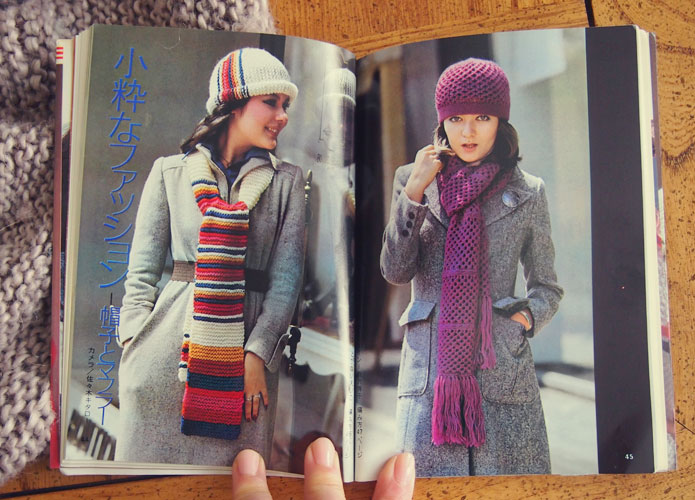 These 70's coats are so cool. I would totally wear them now.
70年代のコート、今でもかっこいいですね。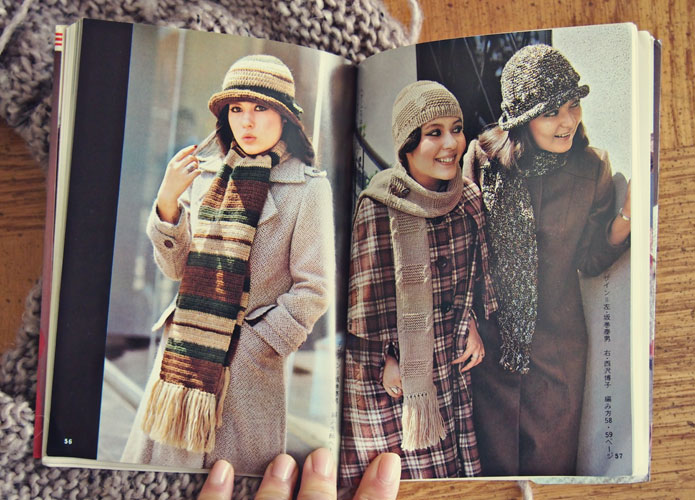 But before I can think about knitting anything else, I have to finish my circle scarf! What are you working on this weekend?
でもまず最初にこのスヌードを編み終わらないと。みなさんは今週末、何を作ってますか?