I picked up "Wrapped in Tenderness" by Etsuko Sakurai on my recent trip to Japan. The dress on the front cover was too sweet to resist!I also really liked that the book has sewing patterns for more grown-up, less girly clothes as well.
In total, there are fifteen sewing patterns including dresses, tops, blouses, skirts and jackets.
櫻井悦子さんの毎日心地よい服を日本旅行でゲットしました。表紙のワンピースがあまりにも可愛くて。中にはガーリー系だけでなく大人っぽいパターンが入っているところもいいです。
ワンピ、スカート、ブラウス、トップス、ジャケットを含めて全部で十五種類の洋服が作れます。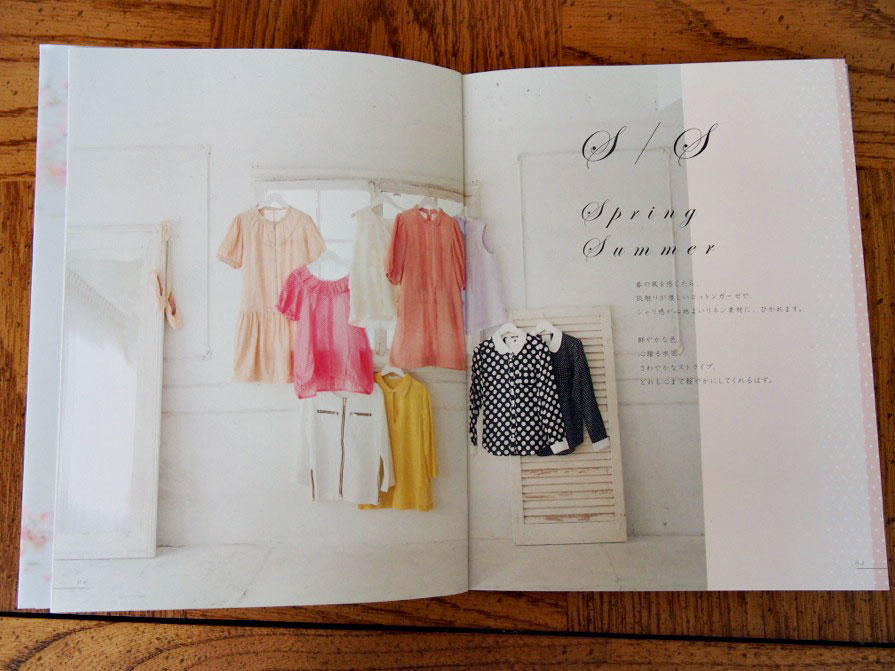 I wear button up shirts a lot, so I like the idea of a zip up shirt, like the white one above.
私はよくシャツを着るので上の白いジッパーシャツが気になります。
This white ruffle top could be cute in spring with boyfriend jeans?
右のフレアブラウスは春にボーイフレンドデニムと合わせても?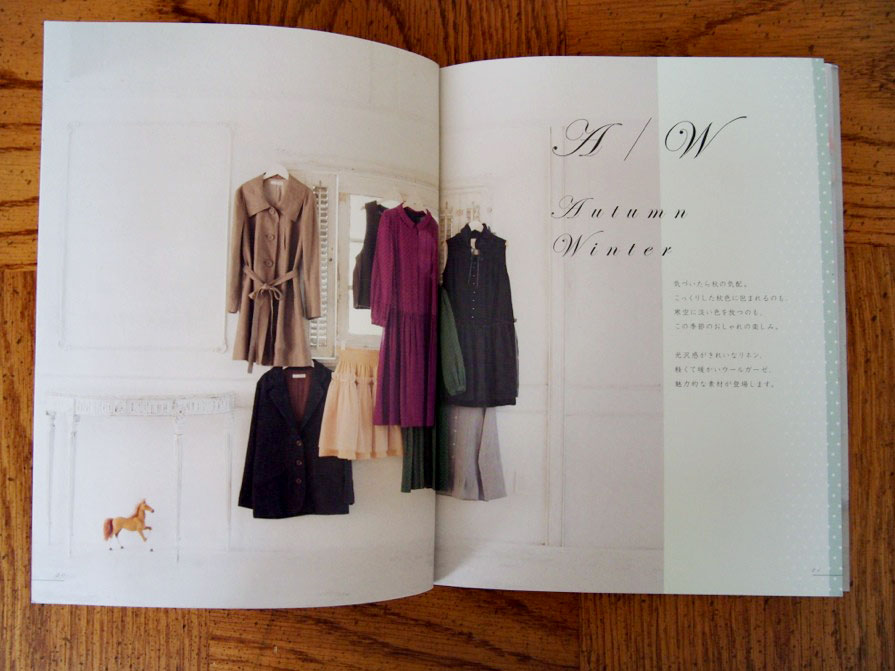 The patterns in this book are certainly not easy, but there are detailed diagrams to guide you along the way. I'm really glad I purchased it and hope to make ruffled top soon.
イージーソーイングではありませんが図を見て頑張れば大丈夫なはず。本当に買ってよかったです。フレアブラウスを作りたいな〜。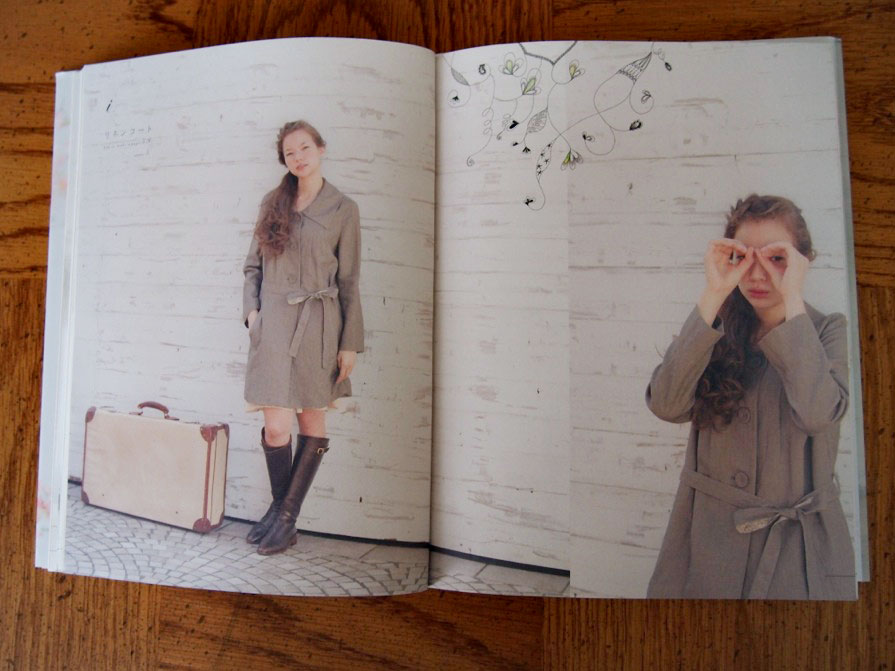 UPDATE: I made a skirt from this Japanese sewing pattern book. Click on the image below to go to the blog post with more pictures.
あとがき: 「毎日の心地よい服』からのスカートを作りました。下のイメージをクリックすると記事へ。