My husband requested a pair of pyjama pants, so I picked up this Anpanman cartoon fabric in Tokyo recently at Yuzawaya. Anpanman is an extremely popular kids anime series, where a super hero with a head made of bread fights off the baddies. It's cute and very good for my husband who is learning Japanese.
I used a pattern for men's judo pants, by the Japanese fabric brand, Nani Iro as a base for these pyjama pants. The judo pants are actually reversible and full length. The following instructions should help you make either my 3/4 pyjama pants version or the original full length, reversible judo pants.
主人のためにアンパンマンのパジャマズボンを作りました。Nani Iro の型紙です。
Before you get started
This free pattern is available from Nani Iro's website. Download judo pants sewing pattern. I shortened the pants by about 25cm. I drew the pattern directly onto my folded fabric and cut two pieces together. Don't forget to add 1cm of seam allowance before cutting!
Sizing
This is a men's medium in Japan sizing, which is about a size small in western sizing. This pattern makes pants which expand in the elasticated waist from 64cm-108cm.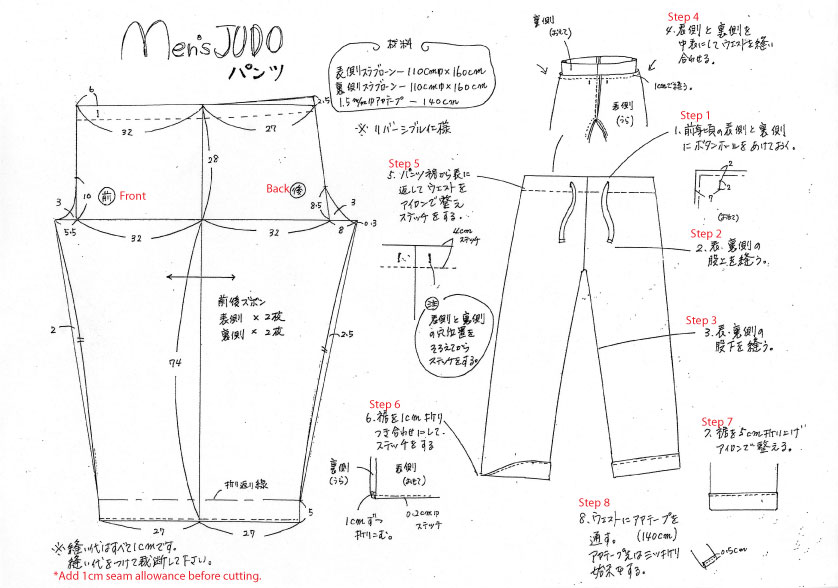 Step 1
Create button holes on the front of pants at the location specified in the pattern; 7cm across from the front edge, 2cm down from the top edge. These two button holes are for the drawstring waist.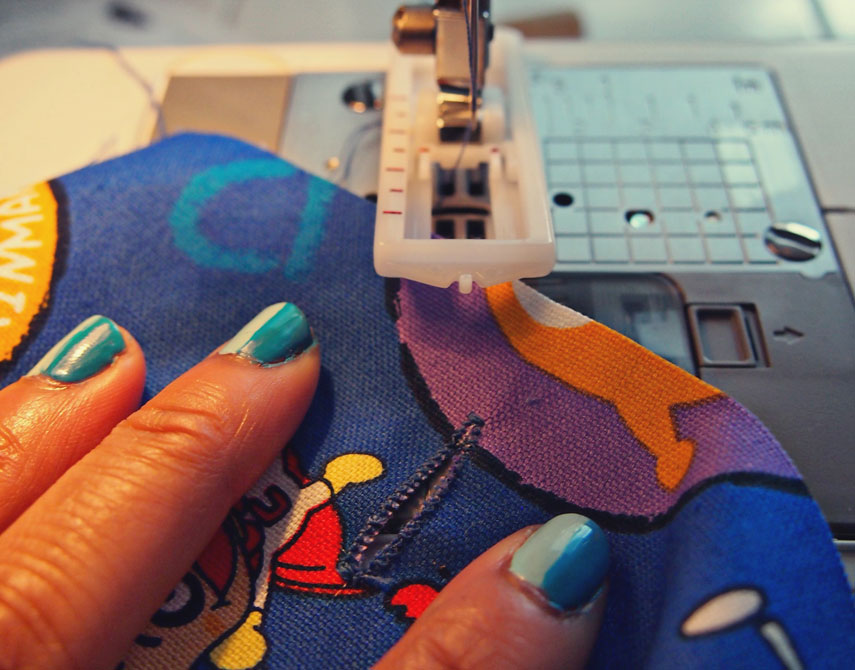 Step 2
Join the front and back edges of pants, with a 1cm seam allowance. Zig zag the edges for a nice finish.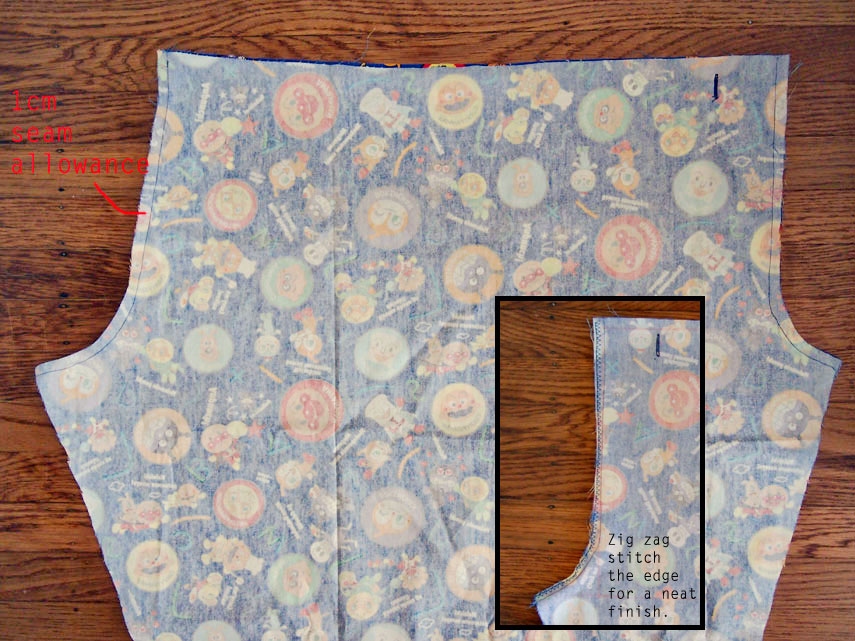 Step 3
Stitch the inner leg seams. Zig zag stitch along edges.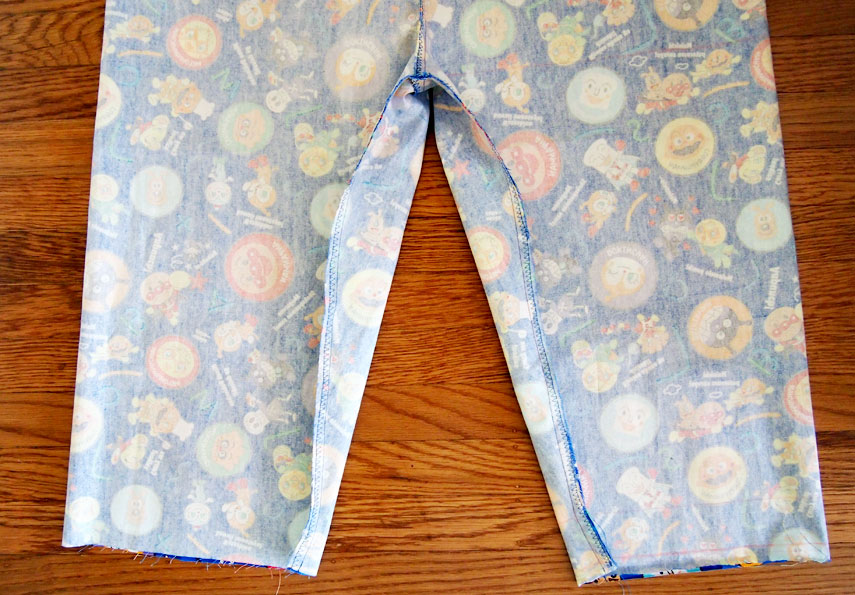 Step 4 (I didn't do this step)
If you are making reversible pants, insert the outer pants into the inner pants and stitch the waist band together, right sides facing.
Step 5
Fold down the waistband and stitch into place.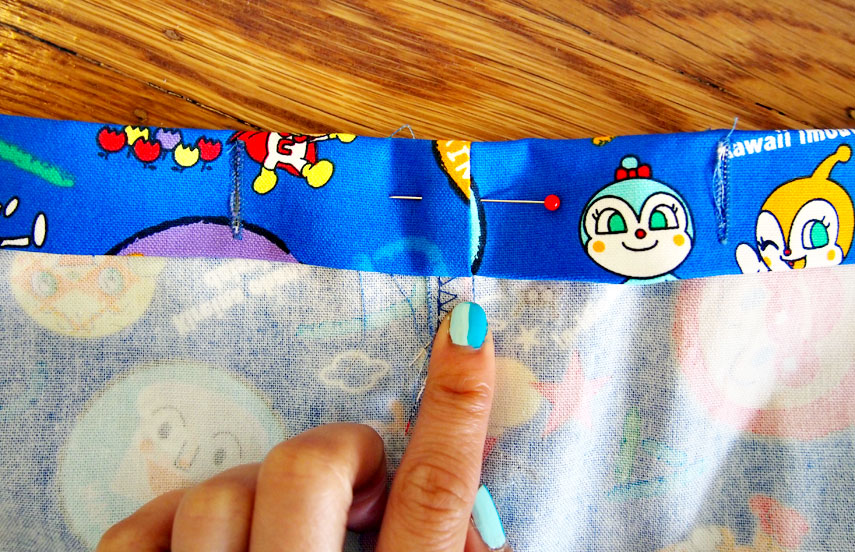 Step 6 (I didn't do this step)
If you are making reversible pants, fold up 1cm of both outer and inner fabrics and stitch together.
Step 7
Hem the pants.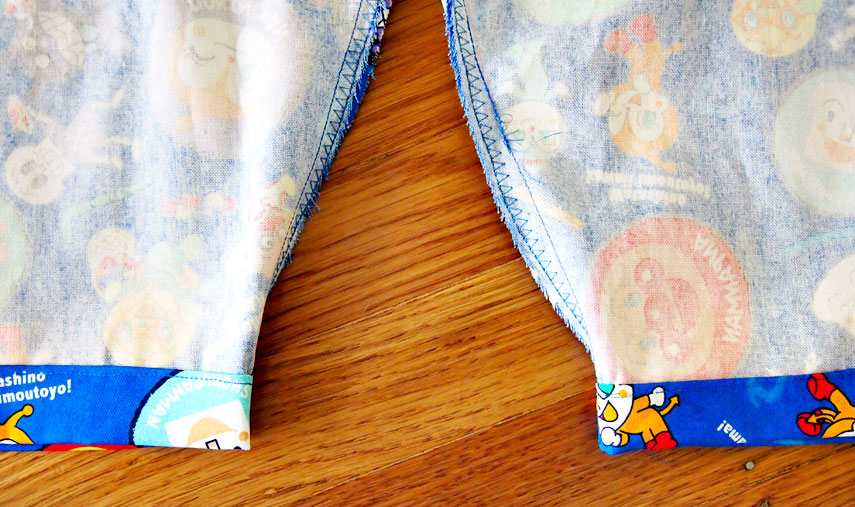 Step 8
Insert elastic or drawstring cord. I did both.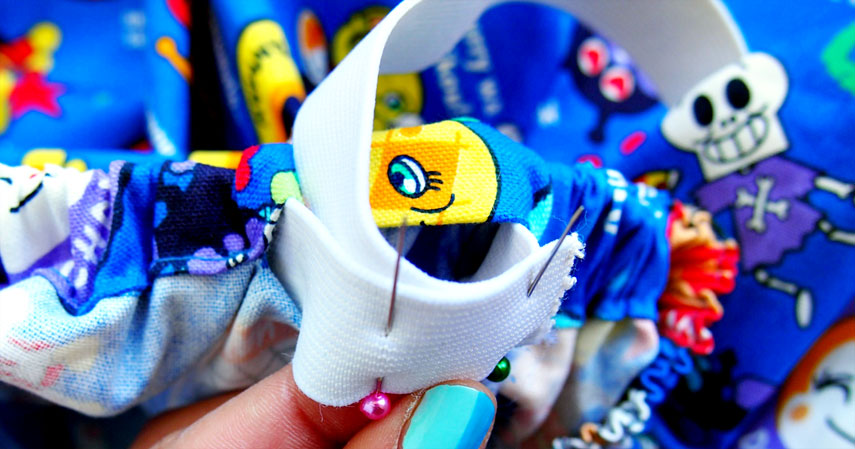 Finished!
Apparently, they are very comfortable.