What is sashiko? It's a type of Japanese hand embroidery that uses small stitches to create traditional patterns. Sashiko originated from the need to reinforce and strengthen fabrics. I recently found out that the stitches also have an insulation effect. Now, it's enjoyed as a fun, decorative craft with many designs for you to try out.
This Japanese sashiko pattern book is called "First time sashiko". Perfect for anyone who's never tried sashiko before (like me).
刺し子とは布を補強するため細かく手縫いしていくこと。保温の効果もあるとは最近知りました。ぜひトライしたい素敵な和風のデザインがたくさんありますね。
この本、"はじめての刺し子"は私のような初心者にちょうどいいです。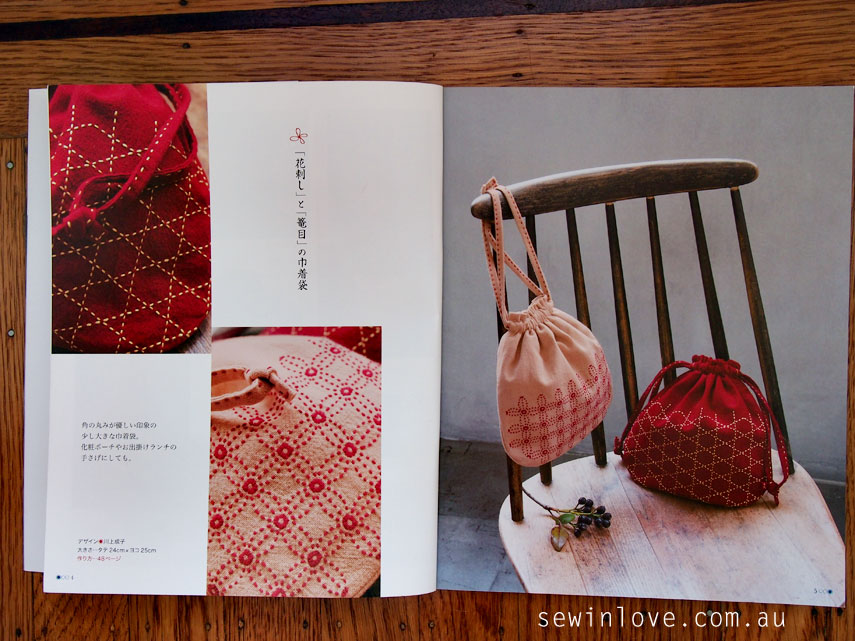 You see sashiko on kendo and judo attire, because of its strengthening effect. This book introduces how you can incorporate sashiko embroidery to everyday items around the home. The book cover below looks kind of Scandinavian doesn't it?
This book is only available from Amazon Japan, but you can preview the book here:

剣道着や柔道着に刺し子はよく使われるようですが、この本はデイリーに使う小物で楽しむ刺し子を教えてくれます。下の本のカバーはおしゃれなスウェーデンのデザインみたいですね。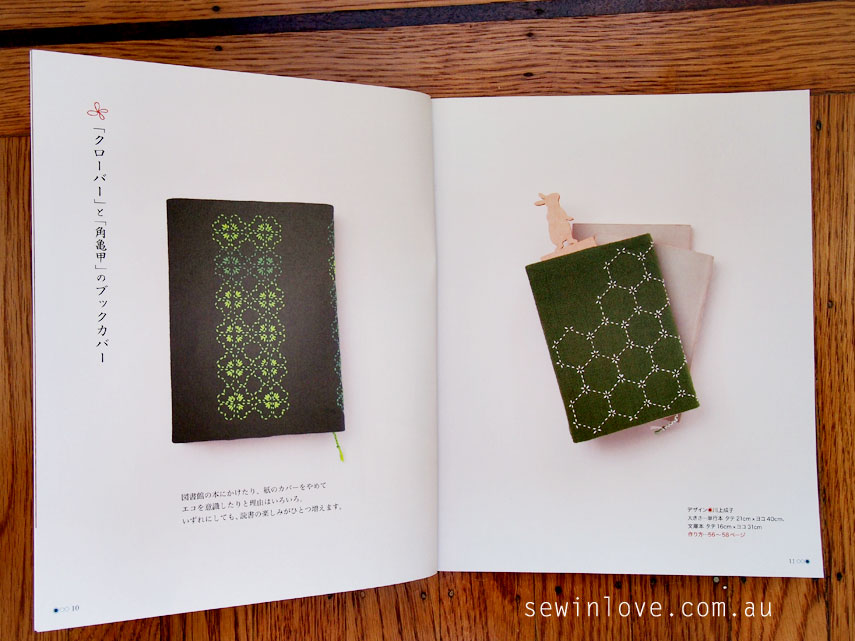 Coasters are a nice small projects to ease yourself into sashiko.
小さなコースターなら初めてチャレンジする私でもできそうです。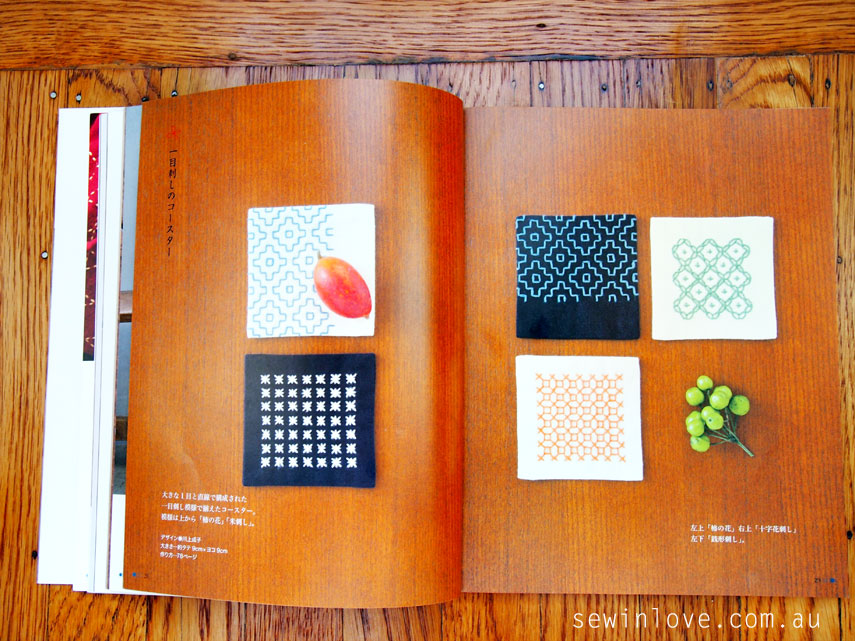 Too cute cat embroidery cushions!
猫のクッションかわいい!
All the patterns come with a real-size sheet. All you need to do is trace them on to you fabric and start stitching!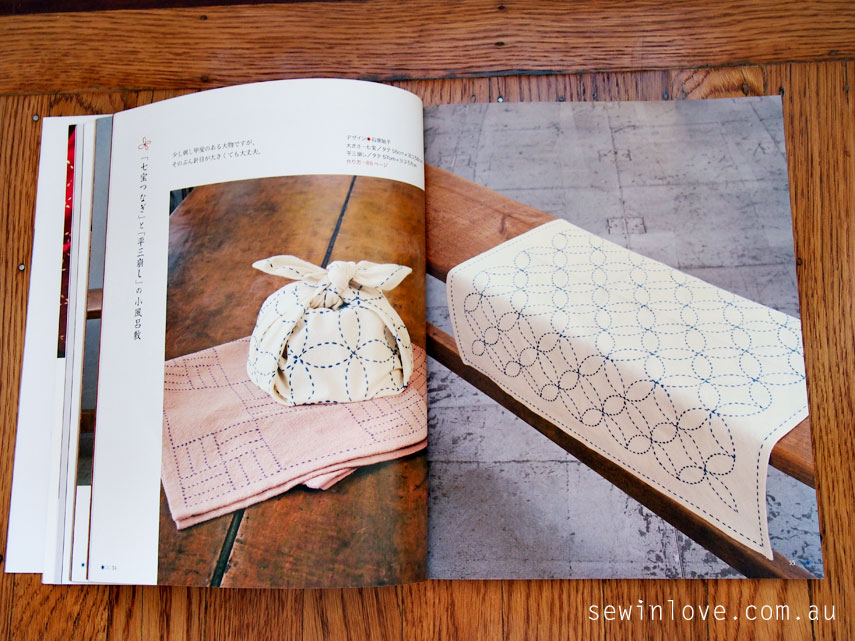 I've started making bento lunches for Dave twice a week, so I really do need something like the above tea towels to wrap up his lunch boxes. Please check out my twitter feed for my bento box creations. My favourite so far is the tuna sushi bento box.
アメリカに引っ越してから主人のお弁当を作り始めました。お弁当箱を包むために上のようなふきんがほしいなと思っていたところです。ぜひツイッターで私が作ったお弁当を見てください。先週作った太巻き弁当がお気に入りです。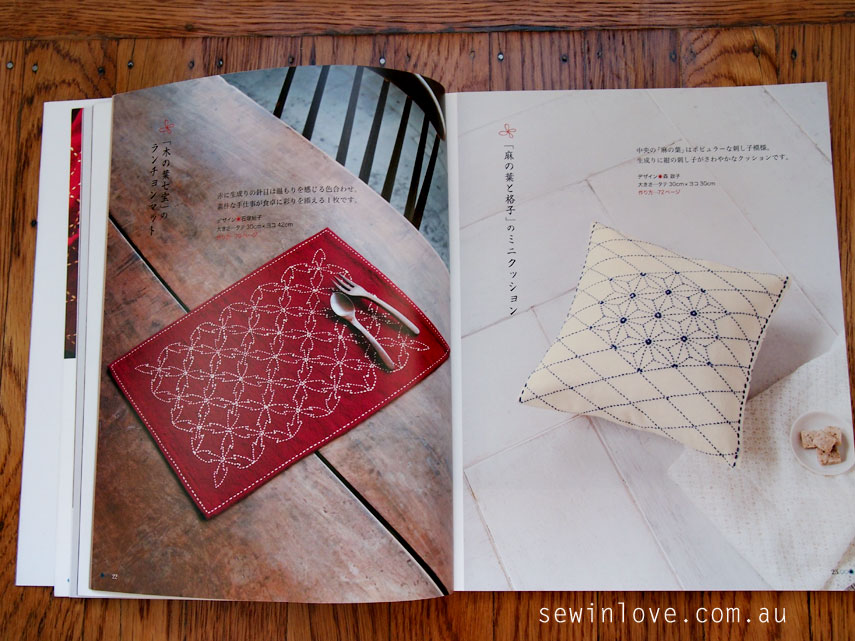 The insulation effect is put to good use with sashiko embroidery on water bottle covers. Much more pleasing to the eye than plastic bottles.
保温力がこのペットボトルカバーで活躍していますね。