We joined our Aussie friends to visit Treasure Island Flea on the weekend. Treasure Island is a man-made island located between San Francisco and Oakland. Once owned by the US Navy, this arty, vintage-galore market is a fantastic use of a great space in an amazing location. I love you San Francisco!
オージーの仲間達とトレジャーアイランドのフリーマーケットに行ってきました。サンフランシスコとオークランドの間にある人工島で、昔はアメリカ海軍に利用されていたそうです。そんな島でビンテージいっぱいのフリマを行うなんて、私サンフランシスコ大好きです!
A 20 minute bus ride takes you from San Francisco to Treasure Island. You can enjoy the flea market or take a stroll around the island to enjoy the unobstructed views of the Bay Bridge and Golden Gate Bridge.
サンフランシスコから20分ほどのバスでトレジャーアイランドに到着。ショッピングをしてもいいし、島を散歩しながらベイブリッジとゴールデンゲートブリッジの景色をエンジョイできます。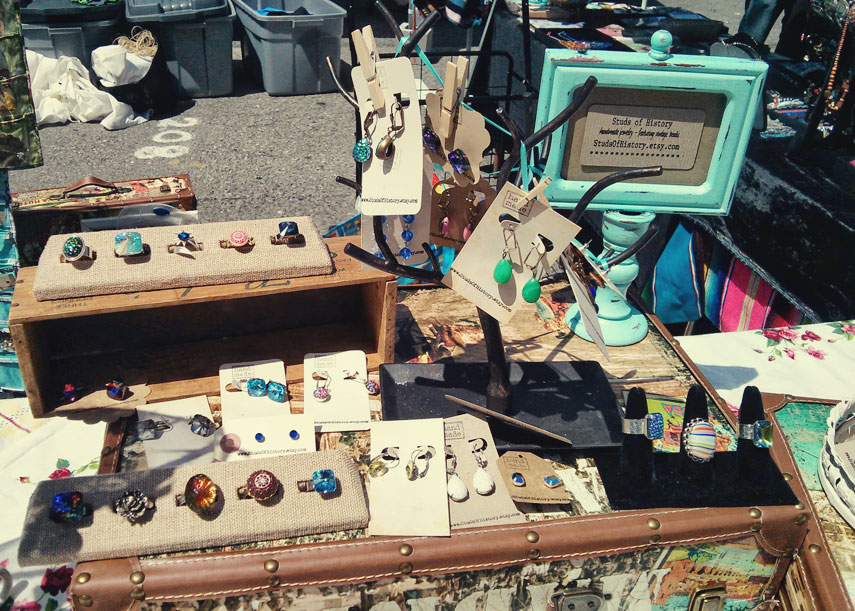 There are many great little stalls, selling antiques, vintage furniture and handmade things. One that stopped me and my friend Liz in our tracks was "Studs of History". Robin makes all her jewellery by hand using vintage beads, gems and crystals. She has a Studs of History Etsy store too!
たくさんの面白いお店がありますが私とリズが気になったのは"Studs of History"。
オーナーのロビンはすべてのジュエリーをビンテージのビーズやクリスタルを使って手作りしているそうです。彼女はEtsyでオンラインショップもあります。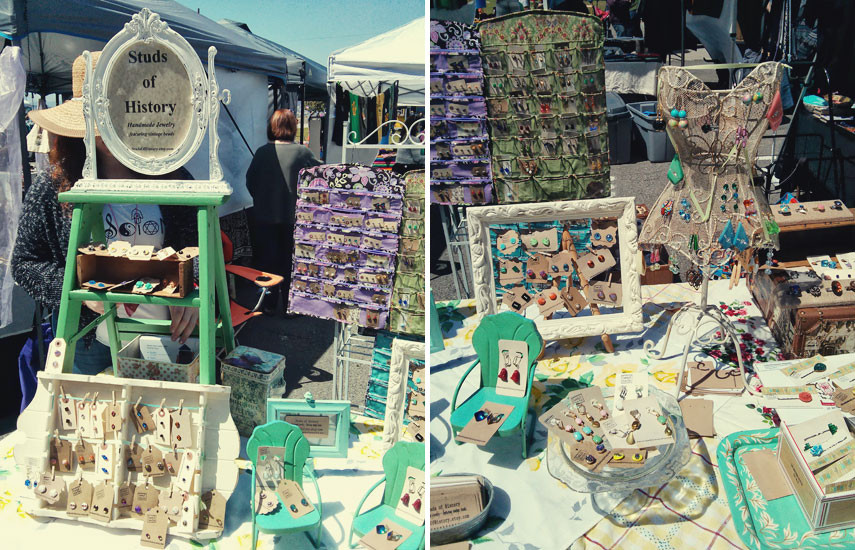 It was way too hard to choose, but I finally decided on these blue crystal stud earrings. They change from blue to green, depending on the light!
かなり迷った後このブルーのピアスに決めました。光によってブルーからグリーンに変わるのです。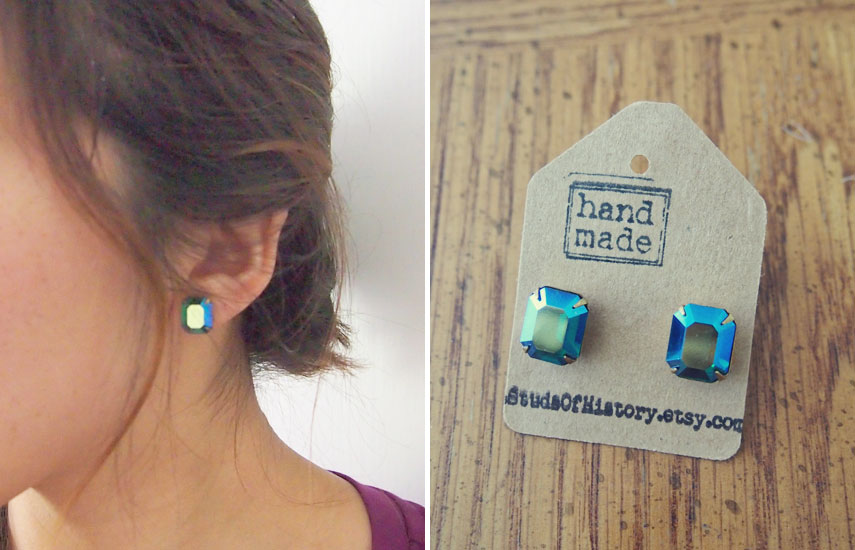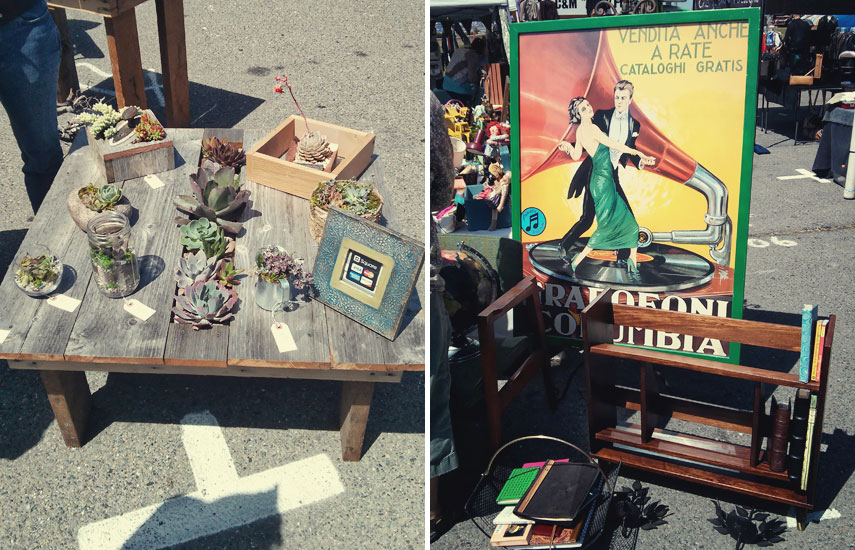 I love succulents because they are so hardy. Even I can keep them alive in our little studio apartment! If our place was bigger, I would totally get a vintage poster this big… Find out more about Treasure Island Flea here.
多肉植物は育てるのが簡単なので大好きです。家の小さなアパートでも生きています。もうちょっと大きな家だったらこんなビンテージポスターを飾りたいです。 トレジャーアイランドフリーマーケットのサイトはこちらです。