Do you have mis-matched towels hanging around in your home? It's easy to sew an apron from hand towels using this simple, upcycling tutorial.
使わないハンドタオルでできちゃう簡単なエプロンの作り方です。
You will need
Two hand towels – ハンドタオル二枚
Bias ruffle tape – フリルバイアステープ
Remnant fabric for waist and neck ties (I used an old sheer curtain) – 残り物生地(私は古いカーテン使用)
How to make
Step 1
Cut two pieces of fabric measuring 10cm x 80cm to make the two neck straps. Fold 1cm seam allowance along each edge and press (1A). Fold this in half lengthways and stitch along the edges (1B).
2枚10cm x 80cmに生地を切ってショルダーストラップを作る。1cm全体に折ってから(1A)半分にしてミシン(1B)。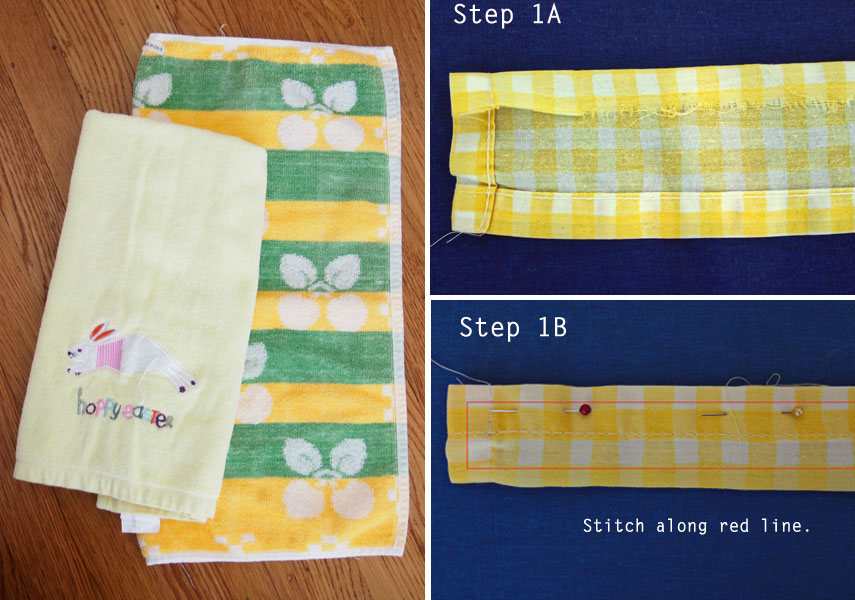 Step 2
Cut the towel for the apron chest piece to desired size. Neaten any raw edges. Cut the ruffle bias tape to fit across the apron chest piece.
エプロンの胸当てをタオルで作る。バイアステープを幅に合わせて切る。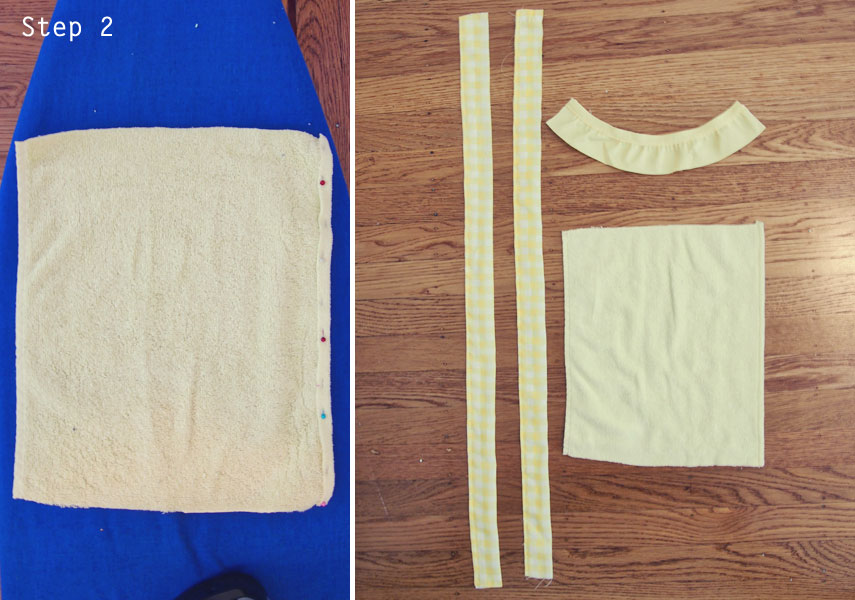 Step 3
Attach the neck straps to the apron by enclosing them using the ruffle bias tape.
バイアステープで挟みながらショルダーストラップを付ける。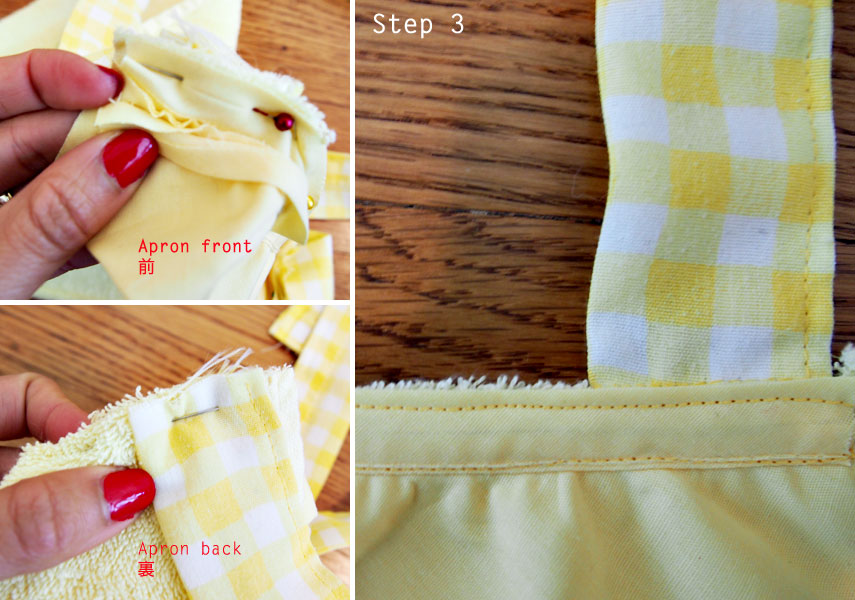 Step 4
Attach the ruffle to the apron bottom piece (4A). Stitch the two apron pieces together, ensuring that the top piece is on top of the bottom piece (4B).
エプロン下にフリルを付けて(4A)胸当に合わせてミシン。ここで胸当てが上に重なるように(4B)。
Step 5
Make the waist strap (approx. 225cm long). You might need to join several pieces of fabric that are 10cm wide to achieve this total length. Fold 1cm of the shorter edge down before folding in half lengthways. Stitch the longer edge closed using a 1cm seam allowance (right sides facing). Turn out the strap to right side and press.
ウエストリボンを作る。225cmぐらいの長さが必要なので10cm幅の生地を何枚かつなげてもよし。1cm折ってから表を合わせてステッチをかける。表に返してアイロン。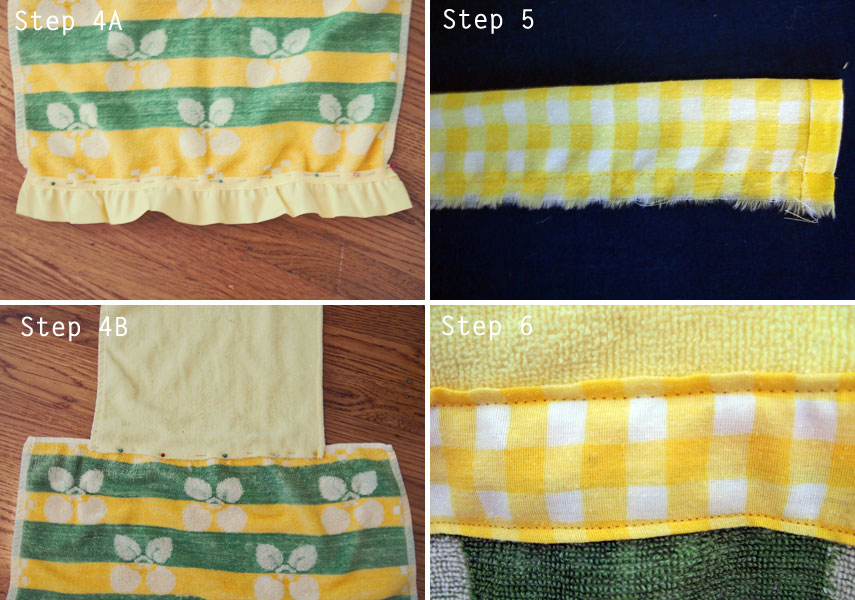 Step 6
Stitch the waist strap on to the apron, along the bottom towel edge. Stitch all the way along the edge of the waist strap.
エプロン下に合わせてウエストリボンを付ける。りぼん一回りステッチをかける。