Wouldn't it be great if you could sew a Japanese pattern? Without having to learn Japanese? That was my dream for the English speaking sewing community. So it's with excitement and jitters that I announce my first ever ebook, How to Sew Japanese Sewing Patterns. It's planned for launch by the end of this month, July 2013!
About the ebook
The sole purpose of How to Sew Japanese Sewing Patterns is to give you the confidence to tackle Japanese sewing projects. It's full of diagrams, photos and tables to make it as easy as possible.
"The ebook is really easy to understand,
the language is simple and straightforward and
it really covers the basics for understanding Japanese patterns."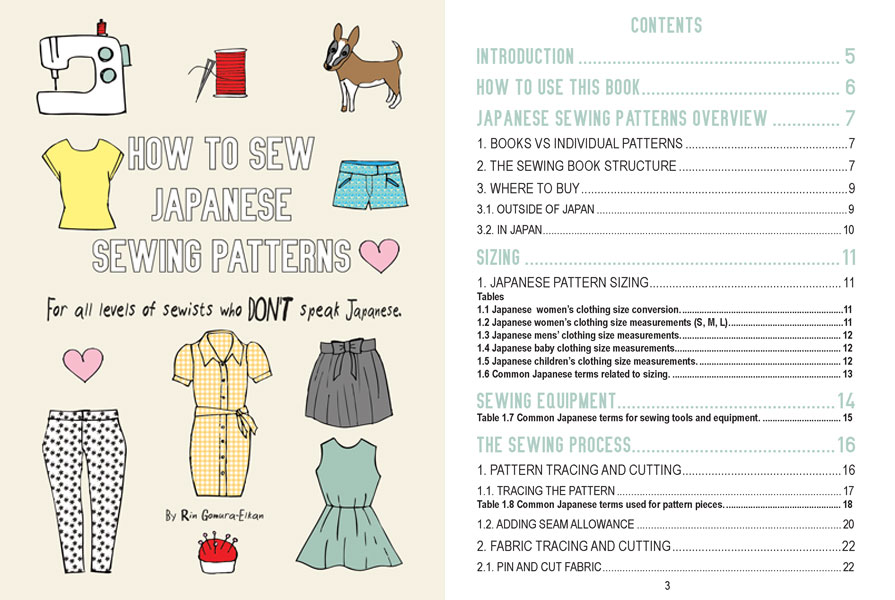 It takes you through the entire sewing process, step-by-step, and includes examples to help your learning.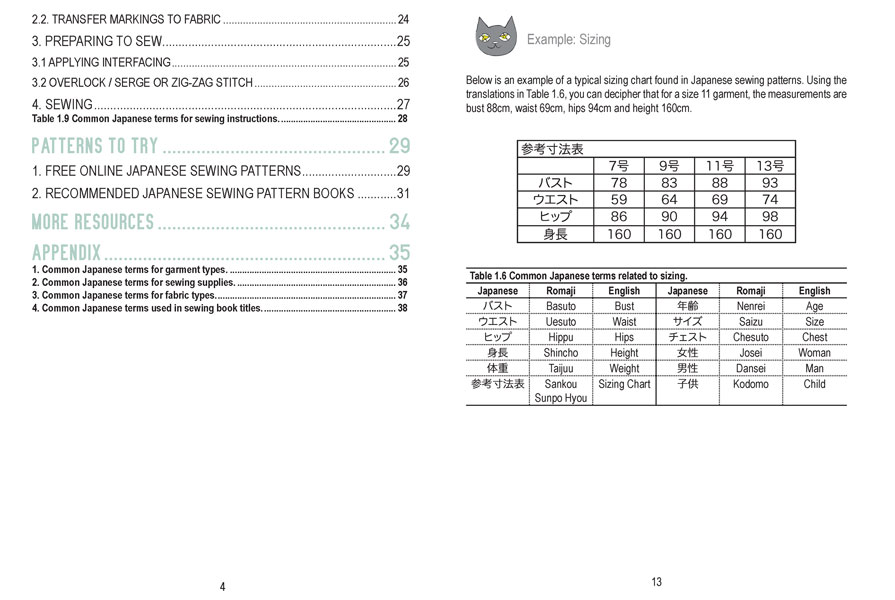 You can take a look at more pages by visiting www.japanesesewingpatterns.com
My Japanese sewing patterns
To complement the ebook, two Japanese sewing patterns with full English translations will also be available. They will include step-by-step instructions with diagrams, as well as sewing tutorials for the difficult steps (like inserting invisible zippers and stitching pleats).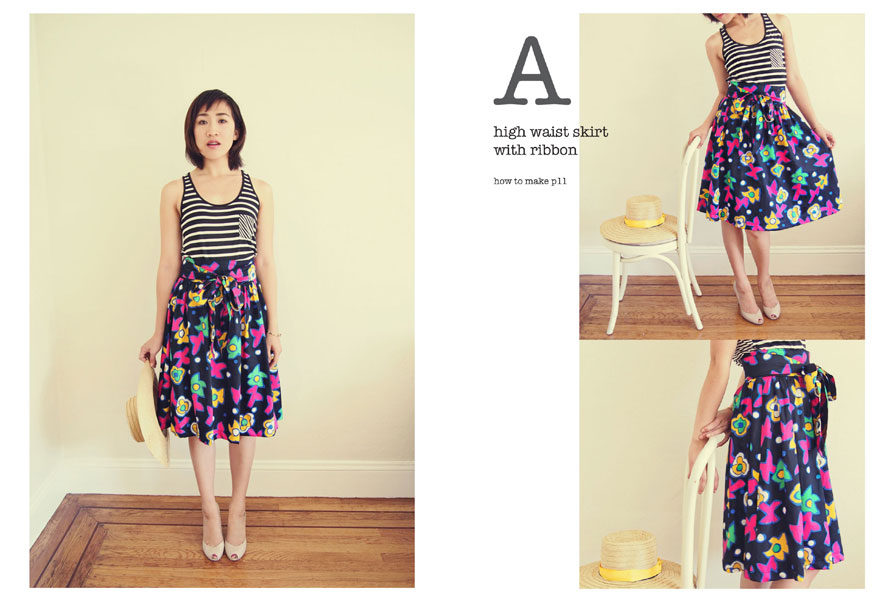 The website will continue to be updated up until the launch date. You'll also receive a discount voucher if you sign up to the mailing list, so please visit www.japanesesewingpatterns.com