Happy Homemade: Sew Chic Kids is the English version of "Happy Homemade Vol. 2" by Ruriko Yamada. It contains 20 designs for children aged 3 to 9. If you want to make quick and simple play clothes for your kids, then this book is just the thing!
山田ルリ子さんの「kidsのふだんぎ (happy homemade) 」の英語バージョンをレビューします。
The Designs
The designs in this book are suitable for summer, spring and the beginning of fall. Girls can probably wear all 20 designs, while 8 are suitable for boys. Containing dresses, pants, shorts, tops and one parka, this book can create an entire basic wardrobe! The designs are not fancy or dressed up, making the clothes suitable for daily wear.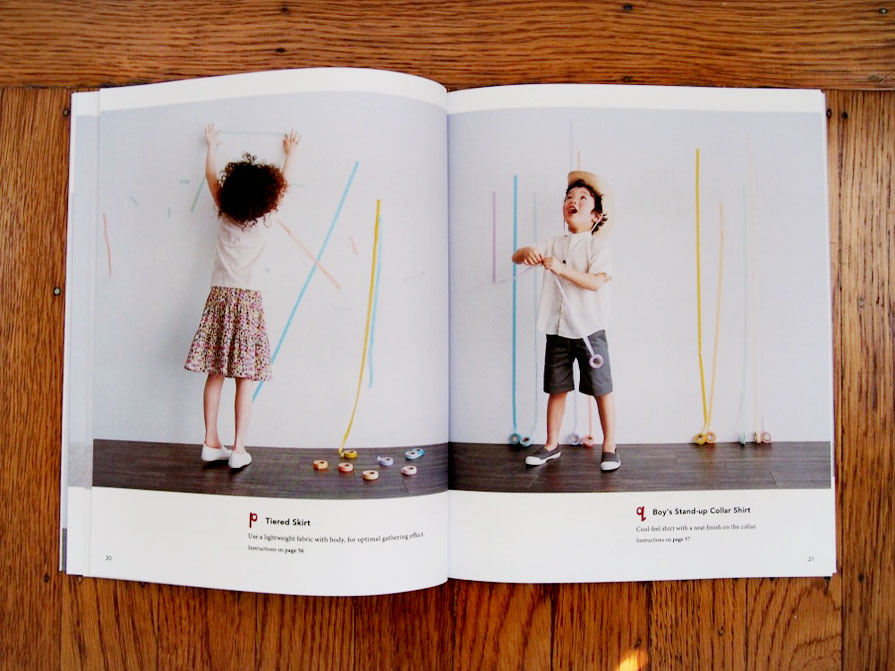 All garments look extremely easy and simple to make; you'll easily finish a piece over a weekend with basic sewing skills. Easy sewing means that the designs are not very exciting, but perhaps it's an opportunity to experiment with fun fabric! The simple lines and classic shapes makes it easy for you add your personal touch.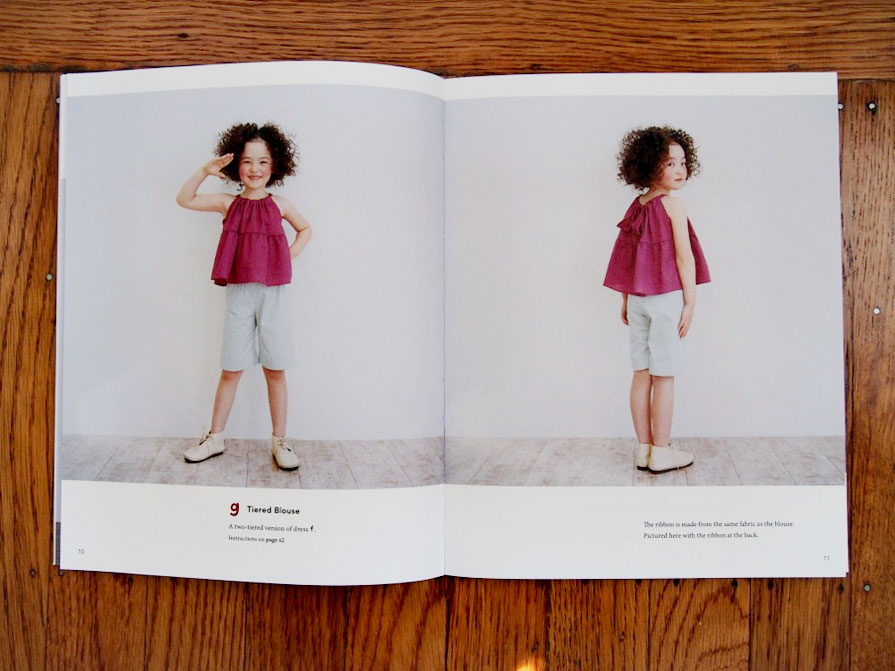 The Instructions and Patterns
As you will find in all Japanese sewing pattern books, Happy Homemade: Sew Chic Kids is full of diagrams. Complicated steps are all illustrated in detail.
In Japan, all measurements are in centimetres, so I was surprised to see measurements in inches are also provided in this book. I think this is a nice touch to cater to the American market.
The instructions page looks like a direct English translation of the original, Japanese version. Also, the real-size sewing patterns need to be traced, seam allowance added and then drafted on to fabric. All these things might be a little confusing if you are unfamiliar with Japanese sewing books. You'll find all of these steps explained step-by-step with photos in How to Sew Japanese Sewing Patterns.
Thanks to Tuttle Publishing for sending me this book for review!