Earlier in the year, lots of fashion bloggers were wearing lace-up flats. Now I'm definitely not one to be on top of the latest fashion trends of Paris and Milan etc, but I really liked how they added a feminine, ballerina touch to their outfits. So as much as I am aware lace-up flats are no longer "in vogue", I've decided to whip myself up a DIY version. Can't remember who, but a fashion designer once said she appreciates style, not fashion, so that's what I'm doing too!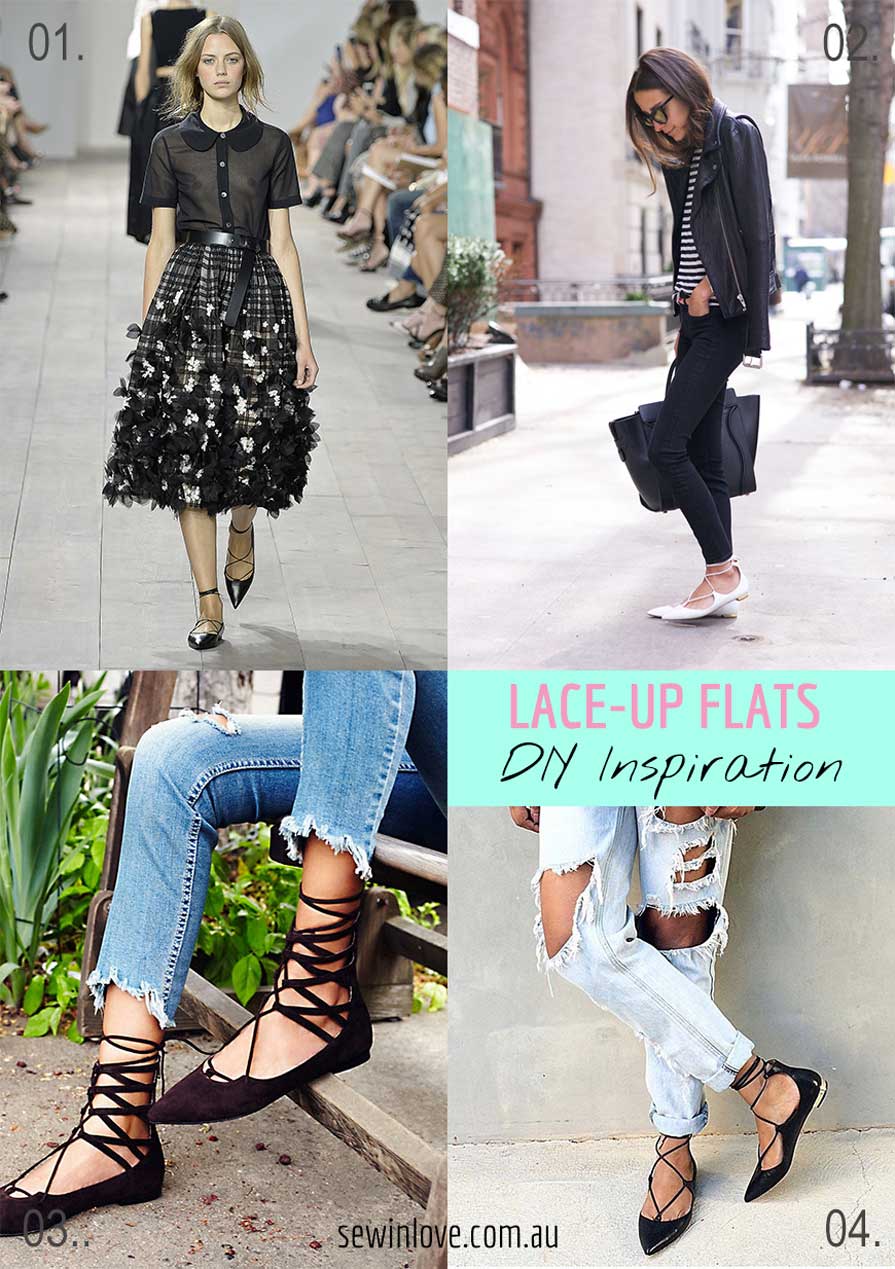 Image credits: 01. Michael Kors via Popsugar | 02. Something Navy | 03. Free People | 04. Instagram user @Aquazzura
I believe the original trendsetter was Aquazzura and their lace-up flats retail for $675. There's a ton of knock-offs available from the likes of Aldo, Topshop, Free People and the like. My version, although it lacks the gold hardware cost $25.
I scoured the internet for tutorials (there's a lot out there). I found what I thought to be the best tutorial on YouTube, by InJoyy:
I followed her instructions with a couple of tweaks: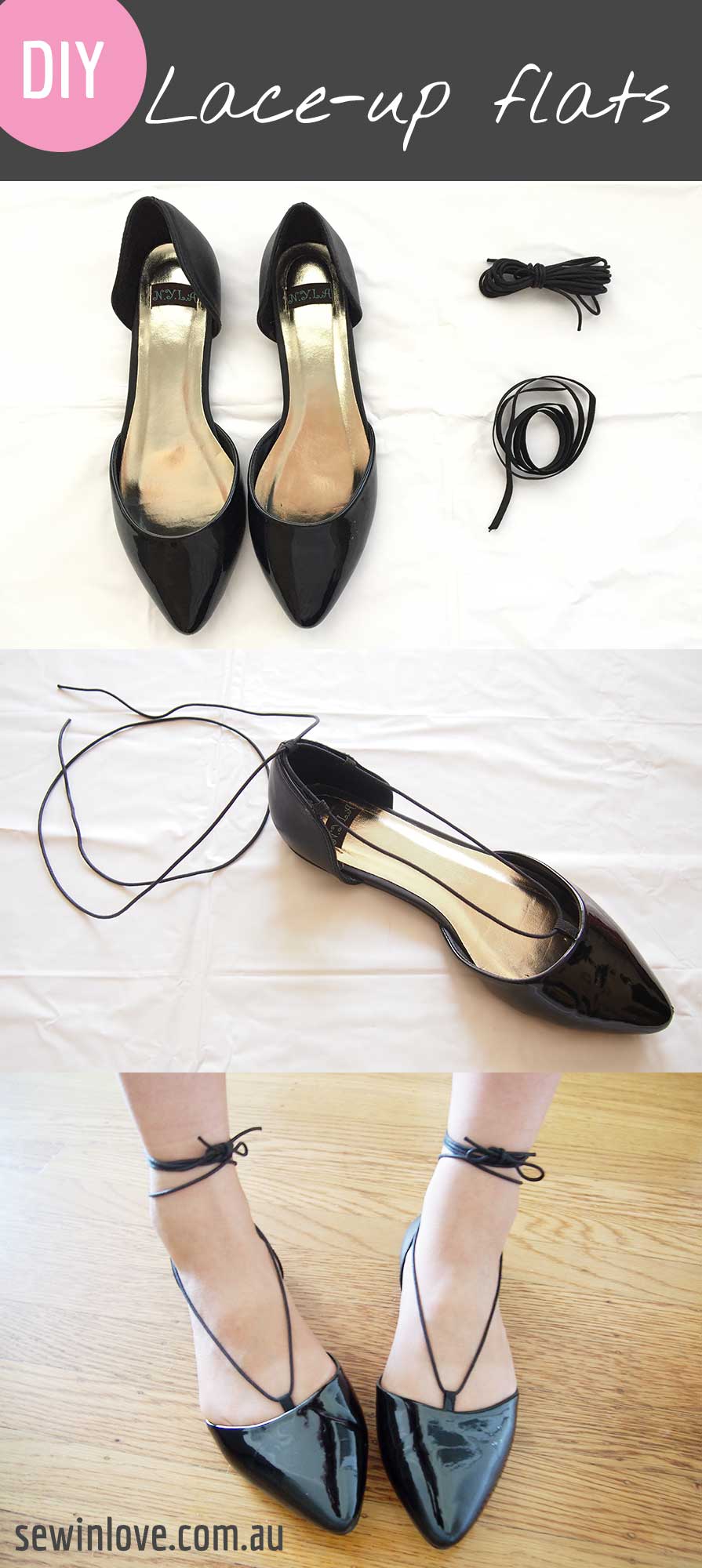 You may have seen I wore my DIY lace-up flats with my handmade cocoon dress. Umi is 4.5kg now (almost 9 pounds), so I needed stylish flats for walking around the city with the baby carrier. Unfortunately my slip-on sneakers don't count as "stylish", so I'm pretty chuffed with these lace-up flats!
What do you think? As a creative sewing / DIY lover, what are your thoughts on following on-trend fashion?