Hi everyone. We are well into Autumn here in Australia. It cools down a lot in the evenings, so I've been putting Umi in a warm sleeping sack when she goes to bed. Underneath the sleeping sack, she wears this kimono onesie. I like it a lot because it's light enough to layer, but will keep her tummy covered if we take the sleeping sack off. Remember the kimono top sewing pattern I shared recently? This one is the onesie version!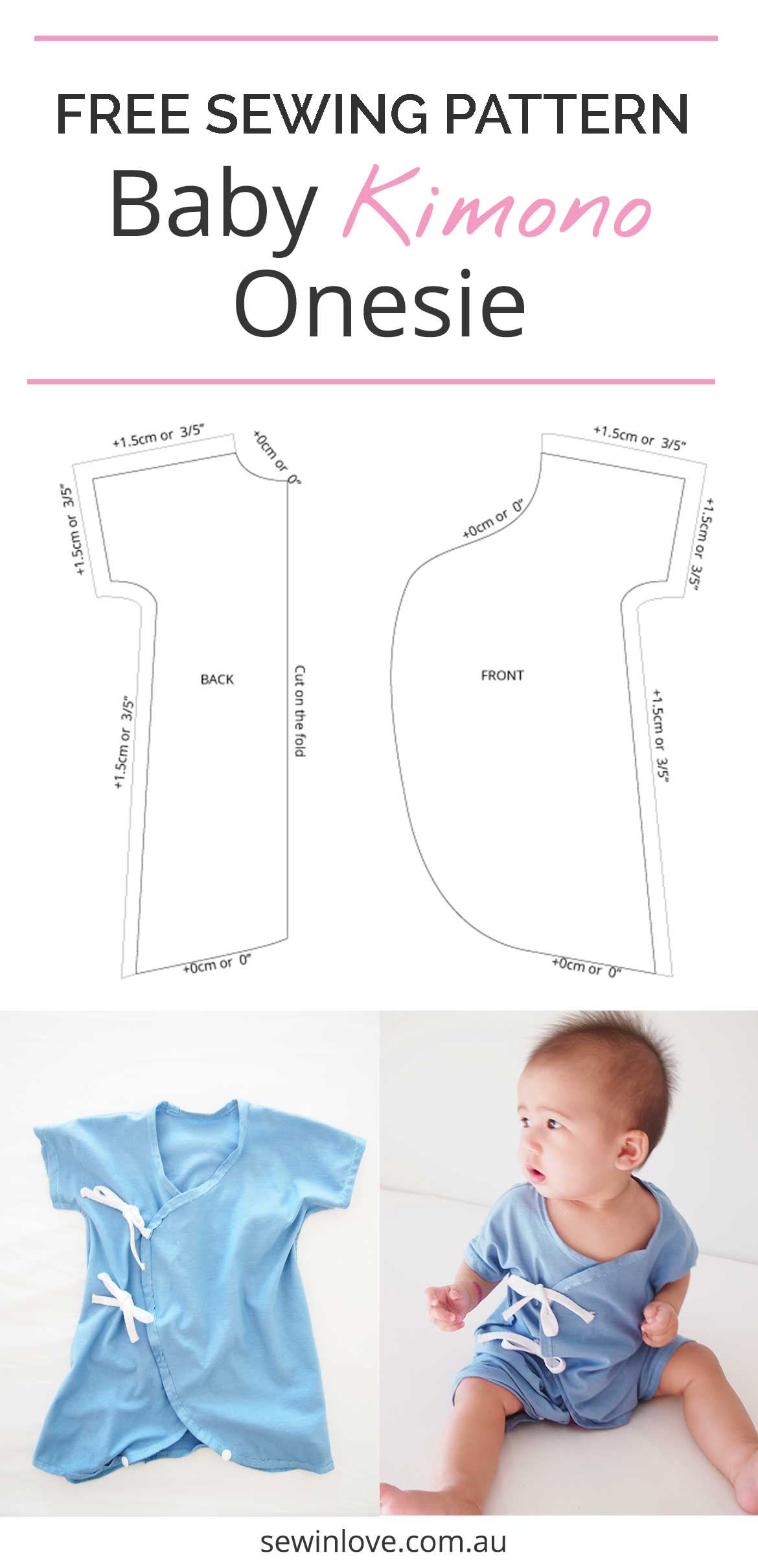 There are two snap buttons at the bottom of this kimono which keep the fabric closed between the baby's legs. You can either use snap buttons which you sew on by hand, or you can use snap pliers. Before I left the US to move back to Australia, I bought myself a pair of KAM snap pliers from Amazon (below) – I'm SO HAPPY I did! It's very easy to use and gives that professional touch to your sewing projects.
Fabric Choice
I had planned to use a grey marle knit for this project, but I didn't have enough fabric so I used a light blue knit instead. I think it looks ok, but it does look rather boy-ish. Dave thinks it makes Umi look like she is wearing scrubs…maybe I should add a bow at the front or something?
Kimono Onesie Free Sewing Pattern
Today I am guest blogging over at So Sew Easy. You'll find the sewing tutorial and pattern for this baby kimono onesie over on their website. Like my recent baby kimono top sewing pattern, I've made this kimono onesie in two sizes (3-6, 6-9 months).
In Japan, you often see the kimono onesie and the kimono top sold together as a set. I think they make a really nice baby gift together.  I'll certainly be adding them to my list of handmade baby shower gift ideas!