A weekend at a spa or a beach getaway aren't bad, but I've just experienced the ULTIMATE weekend away. Jamboree South Coast was a 3 day event, jam-packed with craft classes, delicious meals, yummy treats and soulful music. I totally immersed myself in learning new crafts and making friends with fellow sewing nerds. I never realised until now, how energising it is to dedicate a weekend solely to creativity. For creative souls like you and me, it's so important (and healing) to nurture our need to make things.
Magical Bushland Setting
The Jamboree was held at a scout camp in Mount Keira, about 10 minutes drive from my current hometown of Wollongong. I'd never been up Mount Keira before, so I was totally blown away by the gorgeous setting. What is it with scouts and too-cute-for-words wooden buildings? This place was full of them! I'm big fan of scout halls (I got married in one), so I wasn't surprised to hear that this magical venue was completely booked out for weddings over spring.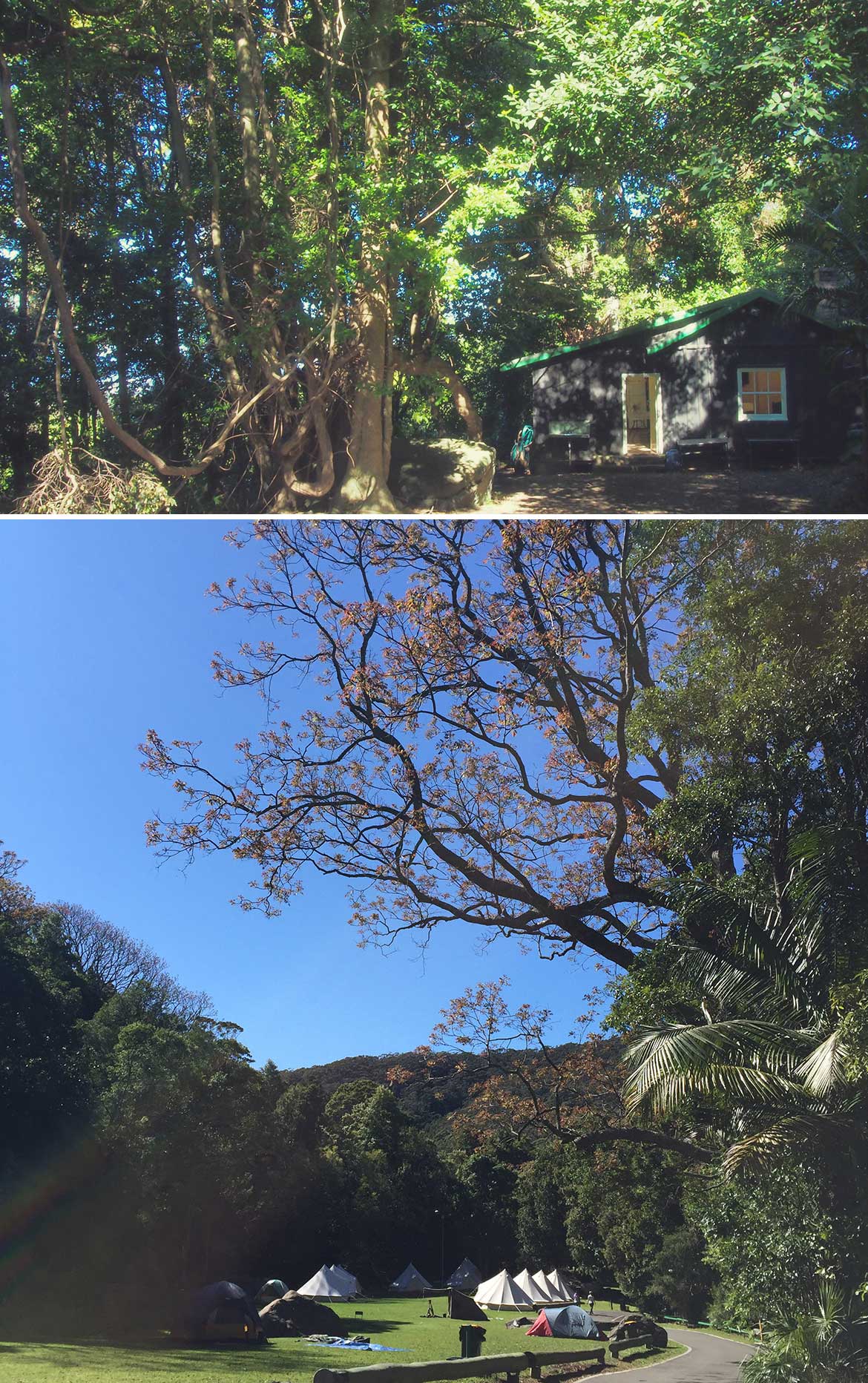 Day 1: Arrivals + Feast
Jamboree was my special "me" time – no Dave and no Umi. I had a feeling I'd meet like-minded people at the event, but I'd be lying if I said I wasn't feeling nervous. That awkward feeling vanished as soon as I walked in to my dorm. I shared a room with four friendly, kind, funny and super crafty ladies and it was just like a grown-up slumber party. Dorm 2 girls – you rock!
The weekend was predominantly about getting crafty, but oh my gosh, the food was incredible. No camp food here, thanks very much. We were totally spoilt by local restaurants and food producers at every meal. Special shout out to Nourish & Nest who looked after us non coffee drinkers with their delicious tea blends (French Lady Grey is my fave).
Day 2: Let the Crafting Begin
Botanical Illustration
A month or so before the event, everyone nominated the four classes they wanted to attend over the weekend. My first class was botanical illustration. My sister-in-law is an accomplished botanical illustrator at the Sydney Royal Botanic Gardens, so I was feeling a little daunted by the prospect of drawing with scientific accuracy. Luckily, this session was more about immersing in nature and drawing whatever we want, however we want. We were gently guided by our teachers to get inspired by the beautiful surroundings.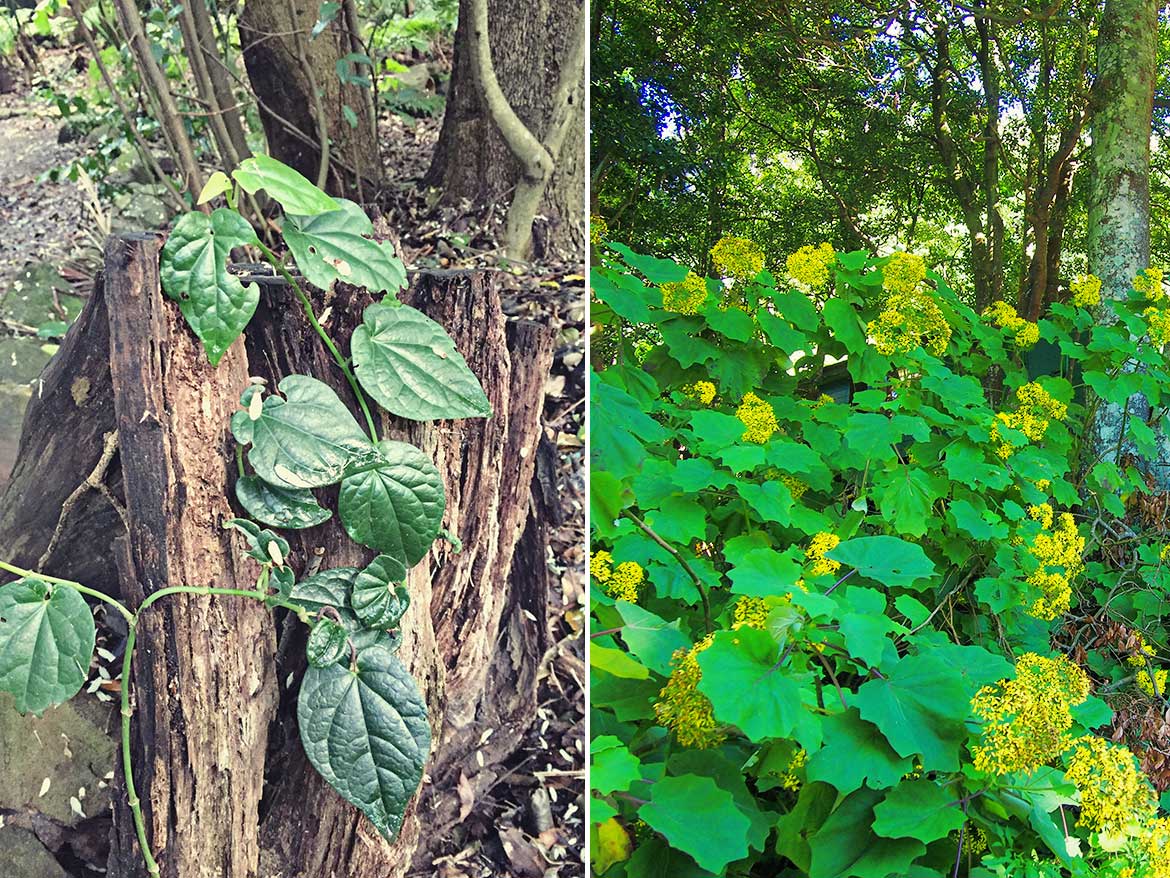 I decided to draw a lily I found in a shrub nearby. And then I totally let loose and stuck pink petals all over the drawing. Very un-scientific, but oh-so-fun! Here's the final lily artwork over on my Instagram.
Traditional Aboriginal Weaving
I've tried many crafts in my time, but never any weaving. Our teacher was a traditional owner of the region and we were very lucky to hear stories from her culture during our class. The reed we used for our weaving was endemic to the area (can't get much more #chooselocal than that!).
My "basket" looked more like a heat mat, but we added a loop and an ostrich feather and tadaa! – I made a wall hanging!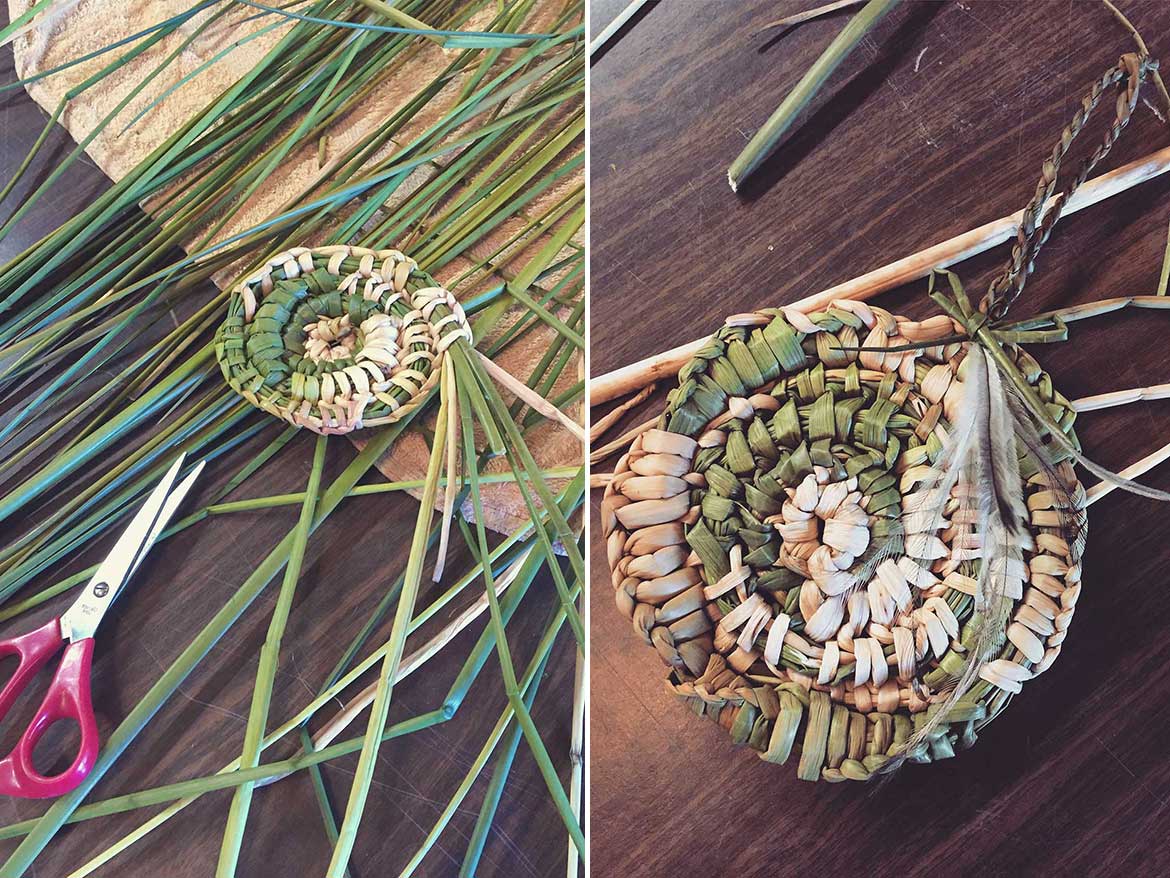 Day 2 (night): Party Time
The organisers thought of every detail during the weekend, including decorations. There were birdcages and fairy lights hanging from trees, crochet blankets strewn on the lawn and vintage aprons strung up together to make a bunting. My friend nailed it when she said, "I feel like I'm in a real life Pinterest board!"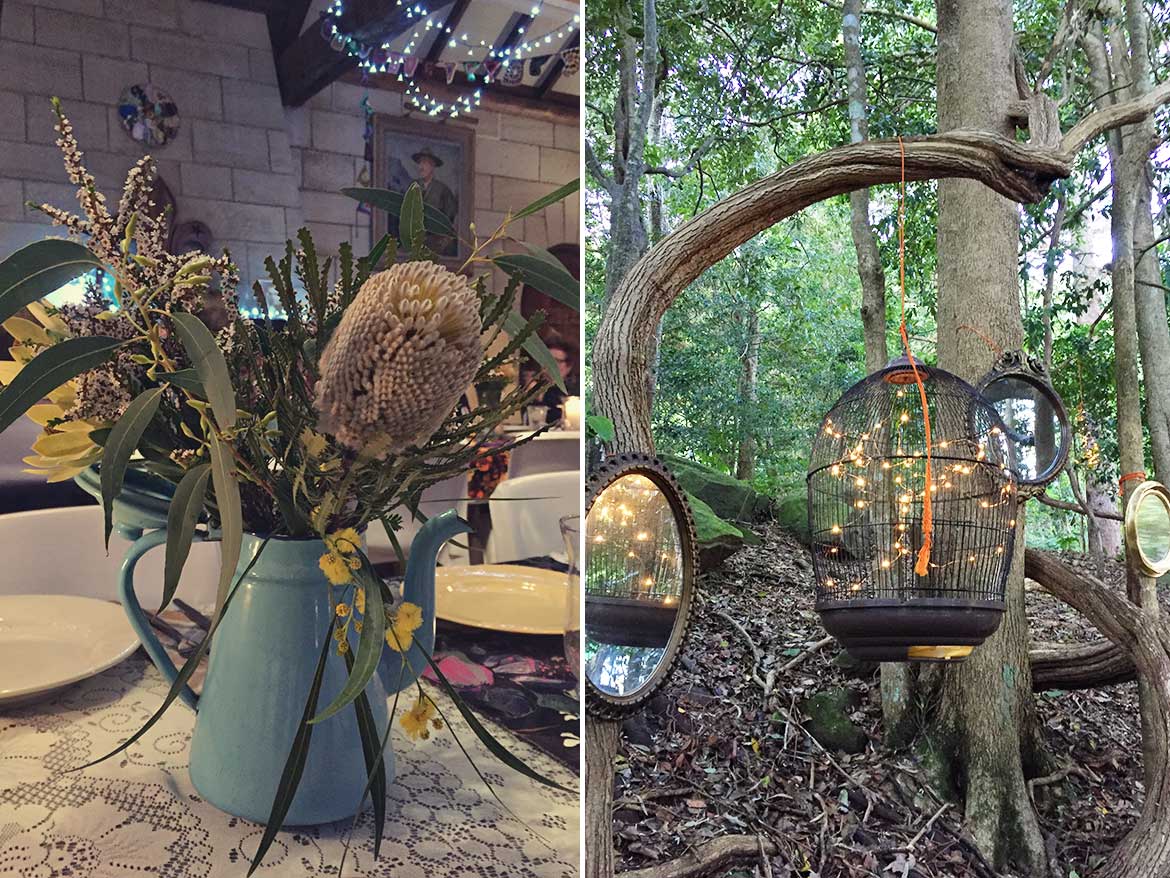 As I sat on a granny square blanket watching Bec Sandridge perform her heartbreaking songs, lightning flashed out to sea. Seriously, did they plan that too? The performance was followed by lots of dancing back in the scout hall.
Day 3: More Craftiness
Photography
I told you guys that improving my photography was one of my goals for 2016. Well, I can finally tick that box! After a run down of how to use our cameras properly (I can finally adjust my ISO!) we walked through the bush, taking photos and you know, being arty. There's a secluded outdoor chapel, complete with an alter made of boulders. We took some great photos in this spot and then munched on cakes and cheese because photography just makes you SO hungry.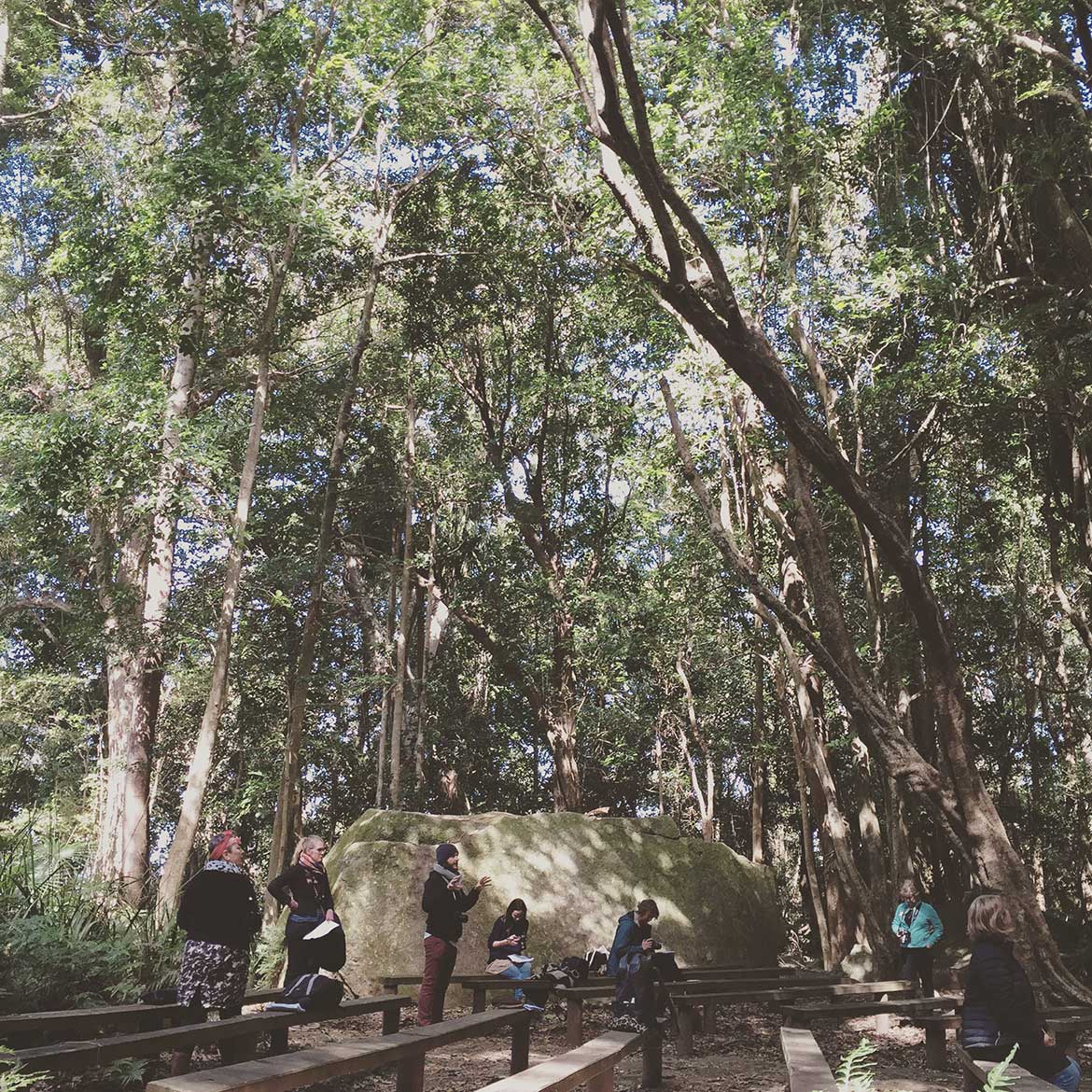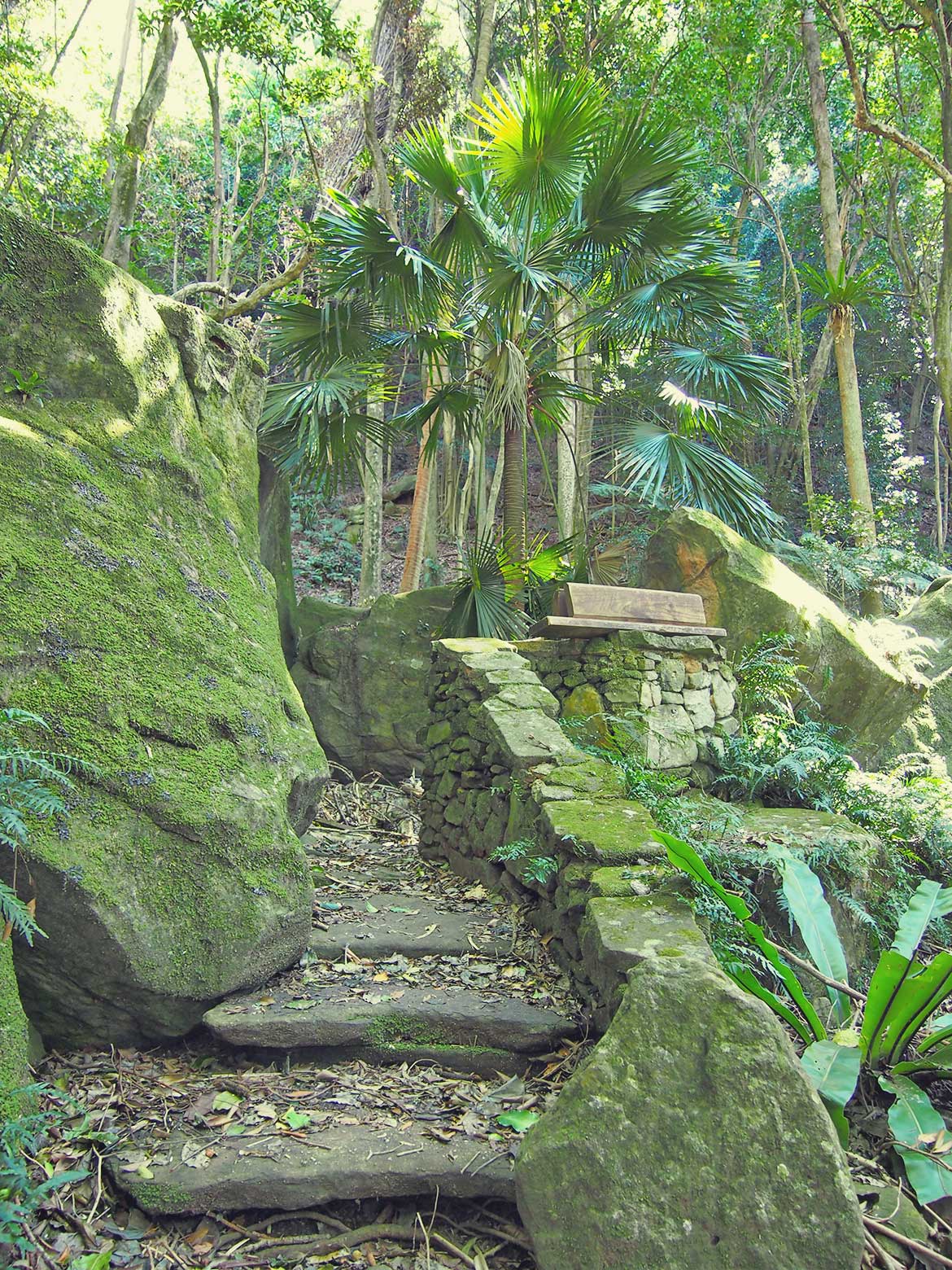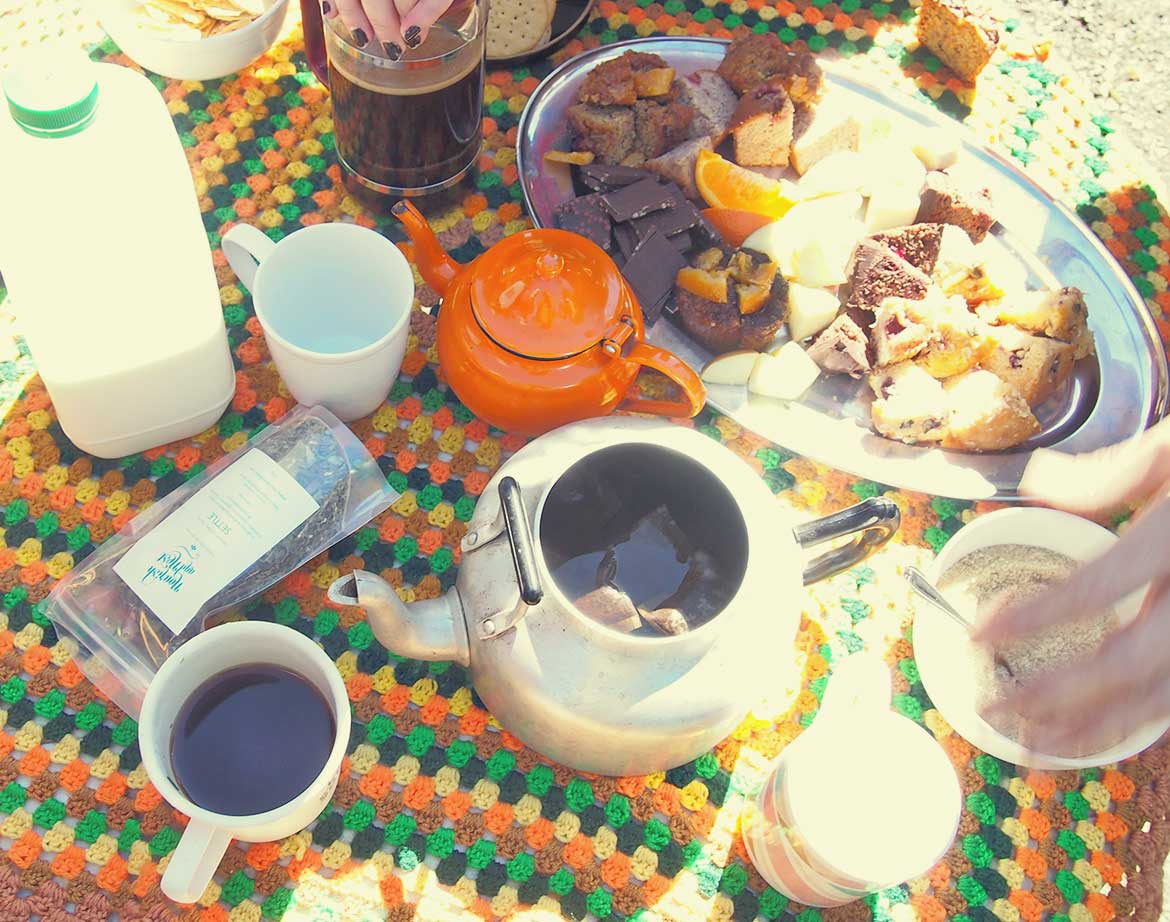 Loom Weaving
You'd have to be living under a rock if you haven't seen wall hangings popping up everywhere. So happy to say I can now make one myself 🙂 What I love the most about loom weaving, is how calming it is. There must be something about threading yarn up and down through warps – you get into a steady rhythm and find yourself totally zoning out.
My first ever loom weaving is hanging in Umi's room now. I even managed to teach my Mum and sister-in-law how to do it, and we made another wall hanging for Umi's little cousin, Violet. If you've been thinking about trying loom weaving, do it – it's great fun and very relaxing.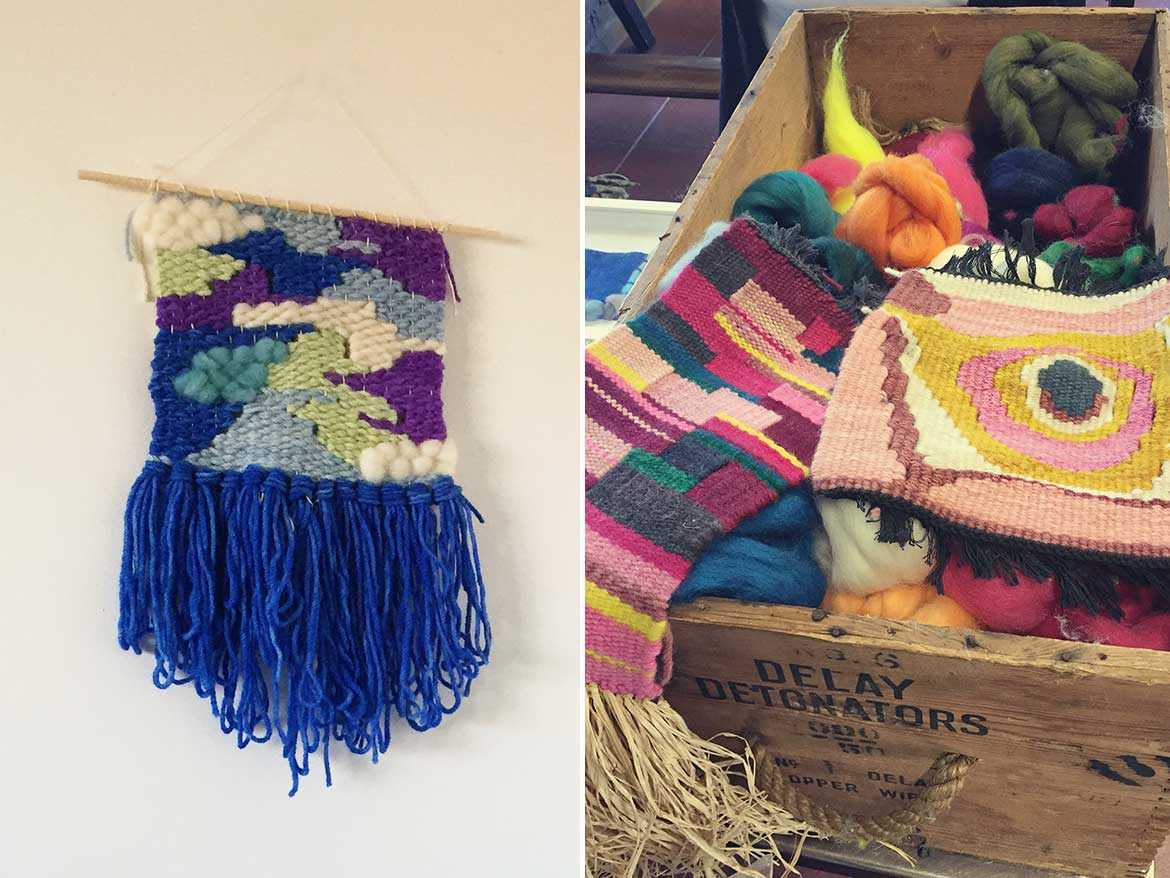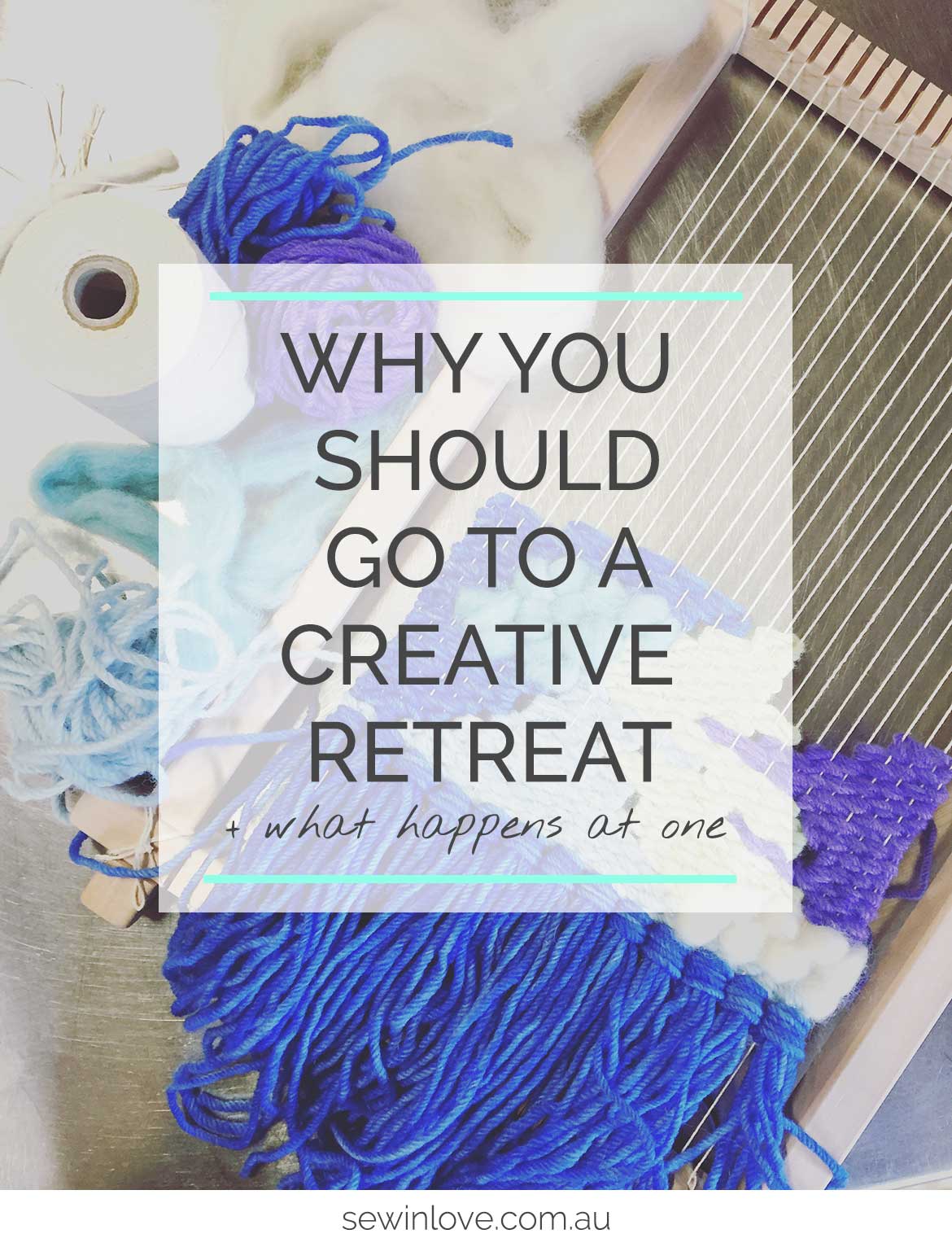 Thanks Wild Rumpus
I left Jamboree feeling excited and energised; a bit like a toddler after a messy finger painting session.  I felt like I got the "crafter's itch" completely out of my system. If you love to make things (of course you do, why else would you be reading a sewing blog?) I really think a creative retreat is something you should consider.
Jamboree South Coast was orchestrated by the masterminds at Wild Rumpus, a local non-profit organisation focused on building a creative community (how awesome is that?). Wild Rumpus also organises day classes for all sorts of skills ranging from crafts to cooking and even bee keeping, so be sure to check them out. Everyone I spoke to at the Jamboree said they were coming back next year, so I'm sure it's going to be even bigger and better in 2017!
Oh and thank you Dave for being on Umi duty over your very first Father's Day weekend. You are an amazing papa <3