Do you have a strong sense of personal style? I'm been feeling like I'm almost there. This shirt dress made from dark blue linen has been a key piece in helping to define my relaxed and understated way of dressing.
Simple Chic: Japanese Sewing Pattern Book
Just the title alone piqued my interest in this Japanese sewing pattern book. Simple and chic dressing is something I really aspire to! This book is filled with oversized, casual designs synonymous with Japanese street fashion. For a full book review of Simple Chic, check out this video from the Sew in Love YouTube channel:
This book is only available in Japanese at the moment, but you can buy it on Amazon:

And of course, if you'd like to try sewing Japanese patterns, you might want to download a free sample of my ebook, How to Sew Japanese Sewing Patterns 🙂
Pattern Sizing – One Size Only
Unfortunately, many of the patterns in Simple Chic only comes in one size. Whilst the designs are all pretty loose fitting, Japanese "one size fits most" doesn't exactly apply to Western sizing. The finished measurements for my shirt dress are:
Bust – 116cm or 45.5″
Sleeve Width (at widest point) – 44cm or 17.3″
Dress Length – 101cm or 40″
Sleeve Length – 44cm or 17.3″
Not Sure About the Reversibility
The dress I made is described as a "Two-way Dress". This basically means you can wear it in two ways, with the buttons in the front or in the back. To be quite honest, it looks a little weird when worn with the buttons at the back. Dare I say it, it reminds me of a hospital gown?? So yeah, I'm perfectly happy to wear this dress as a shirt dress all buttoned up at the front, or as a long cardigan over my jeans. In these pics, I'm wearing Uniqlo jeans, Uniqlo tank top, Madewell belt and a bag handmade by my Mum. The shoes are so old and I've had them re-soled so many times; I can't remember where they are from!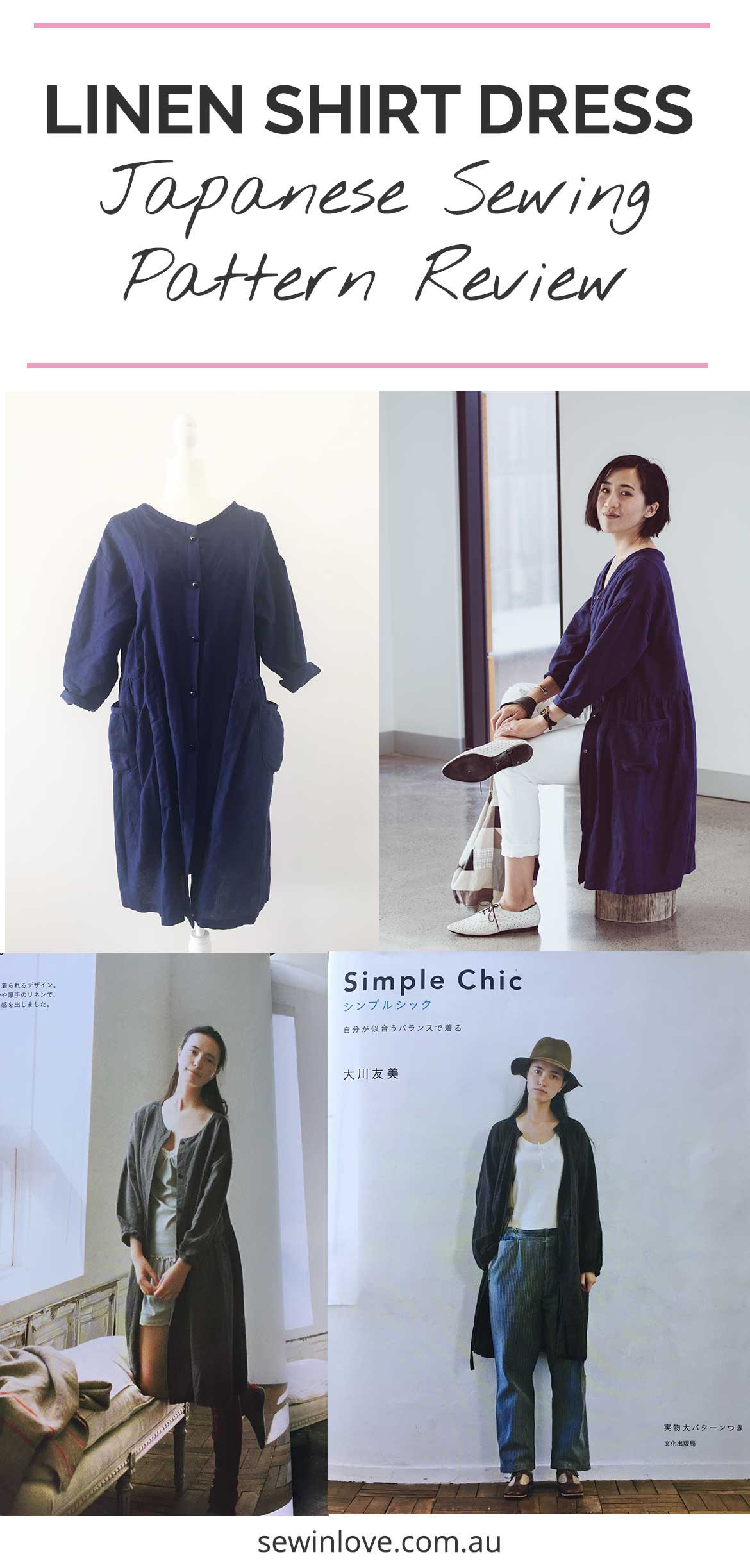 Pockets are Always Welcome
When you're carrying a toddler in one hand and a huge bag full of their stuff in the other, pockets are essential. Having pockets is the only way I can keep my car keys from being lost in the black hole that is Umi's nappy bag.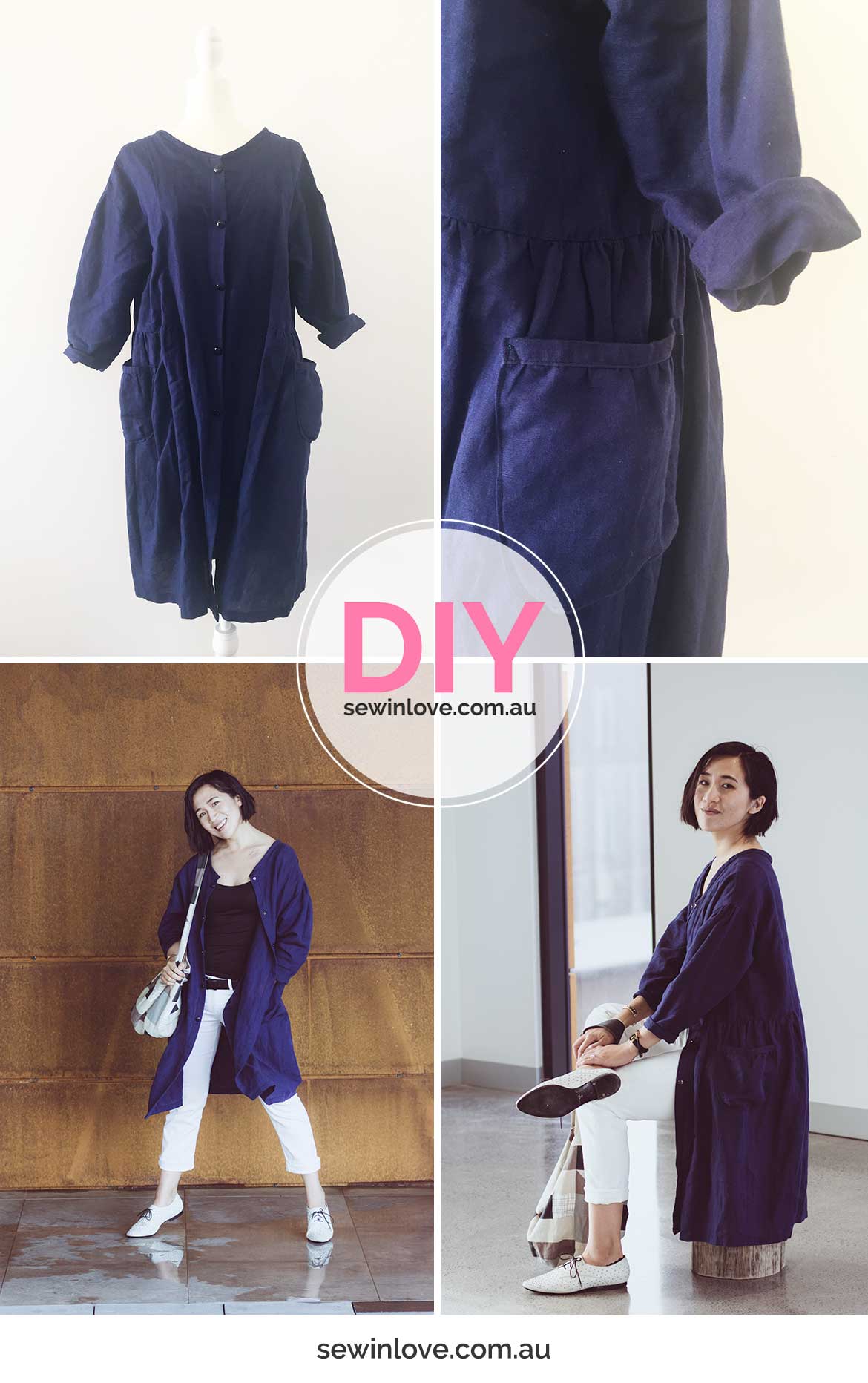 I wanted to make side pockets because I thought it would look good even if the dress was worn back to front. Although I don't wear it with the buttons at the back, I think the gathered edges add a nice feminine touch to an otherwise simple and minimalistic dress.
Minimalist. That's my new favourite word in describing my personal style. How would you describe the way you like to dress?
Model photography by Matt Estherby. Product photography by Rin.