I'm so excited to share the news that we've bought our first family home! We've had an eventful few months, all triggered by our eviction from our rental property in October last year. This led us to make the big decision of selling our apartment in Sydney and truly commit to life in the regional city of Wollongong by buying a house here.
Sydney real estate market is cray cray
Any Aussies here would know how unaffordable Sydney has become. It has the second most expensive housing  in the world (after Hong Kong). This doesn't shock me at all because as beautiful as Sydney is, it is becoming increasingly crowded and the property prices? Just ludicrous. Check out this Huff Post article to see what 2.7 million Australian dollars (approx. $2 million USD) gets you in inner city Sydney.
With Sydney prices going crazy and roads getting more congested, we made the decision to sell the Sydney apartment we bought almost a decade ago. It had been rented out for the last four years, so we had some renovations and styling done prior to going to market. Don't these pictures look like they're from an interior design magazine? I wish it looked this trendy when we lived there all those years ago!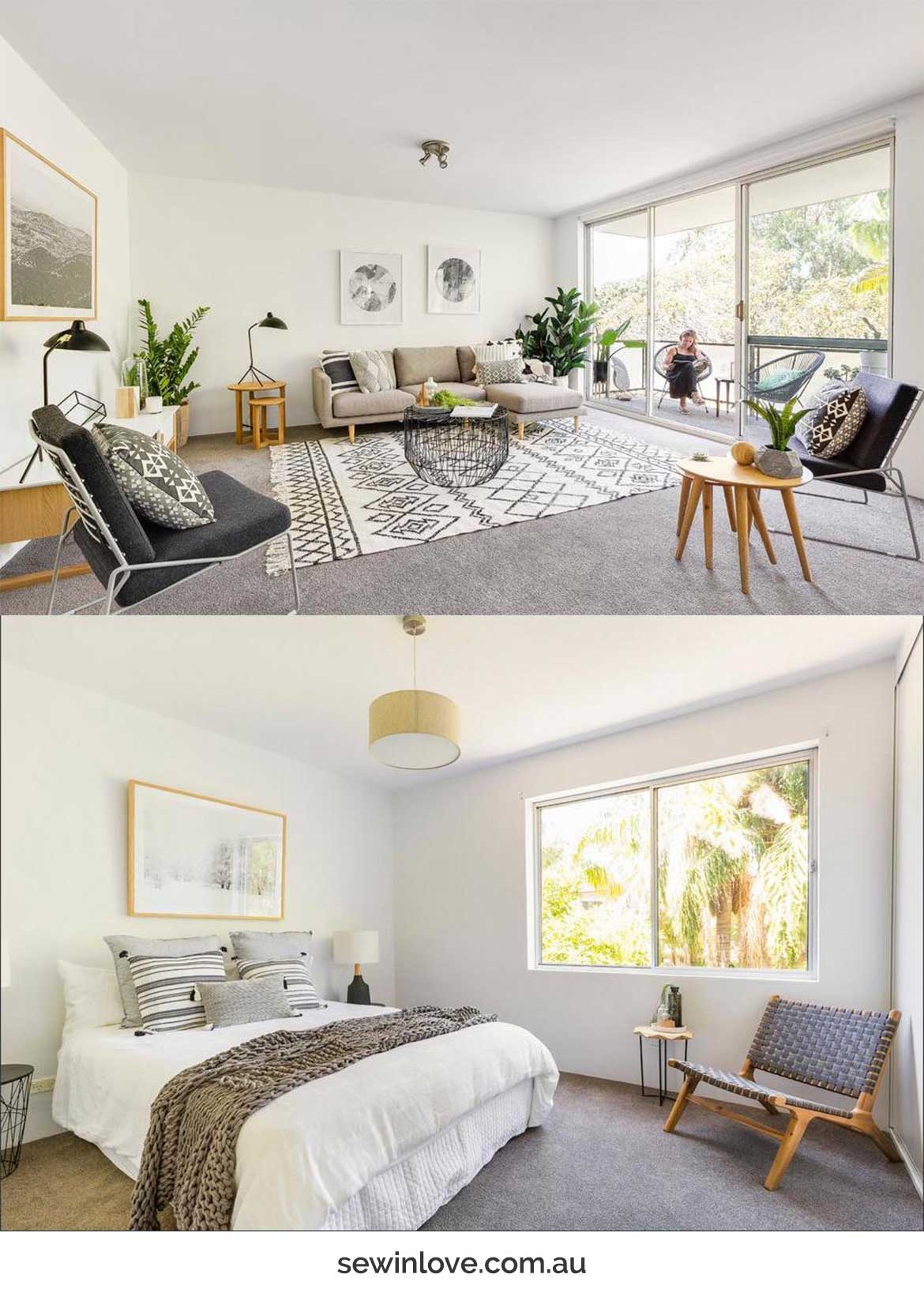 Our apartment is in the northern beaches of Sydney, just a stroll from the local beach, cafes and parks. It sold very quickly, but it was just in time for us to secure our Wollongong home…
Our "new" old home: A 50s beach shack in Wollongong
We've been living in Wollongong for just over a year now and we feel very much like locals. It's only 1 hour south of Sydney, but traffic is minimal and the beaches are just as (if not more) gorgeous.
We happened to chance upon our new home because we were renting a holiday apartment on the same street. We really enjoyed staying in this quiet cul-de-sac just moments from the beach, and were pleasantly surprised to find a house for sale. We couldn't quite believe it when the house ticked all our boxes for our first family home.
The house is an original 50's beach cottage with a council owned reserve at the back, which means no back neighbours, ever! It's also just 15 minutes walk to Dave's office and Umi's daycare. I'll post some pictures once we've moved into our "new" old home. It needs a renovation or maybe even a rebuild, but it's all very exciting. Let's just say there's going to be a lot more house decor blog posts this year here on Sew in Love!
During all these real estate happenings, we've been staying with family, friends and short term rentals. Not sure what's been harder—living out of a suitcase or not having wifi for three months! All my work is done online, so I'm very much looking forward to having an internet connection again as well as unpacking my suitcase.
Always look on the bright side
I was absolutely devastated when we were given 30 days to move out of our rental just a few months ago. I was two months pregnant and the last thing I wanted to do was pack up all our belongings just before Christmas. We had planned to rent another apartment whilst we looked for a house to buy. Never in my wildest dreams did I think we would find our dream home so quickly. It's not long before we get the keys to our house, and I am ever so grateful that what started out as a disaster is turning into a happy story. Thank you to everyone who sent me messages of encouragement during my time of crisis—your kind words helped me to look on the bright side.