Ever since I found out I was having a girl, I knew I just had to make matching outfits for me and Umi. It's not easy finding dress patterns which suit both an adult and a toddler, but I've found a great Japanese sewing pattern book which is dedicated to matching outfits.
Matching Mother Daughter Dress Patterns
This Japanese sewing pattern book is titled, Matching Mama and Child Clothes to Make in French Fabric. It's not available in English yet, so here's a link to the Japanese version on Amazon:
There are some super cute outfits in here, especially if you're a fan of the feminine, Parisienne look. The blue floral dresses (Designs K and L, below) are on my wish list. I think it would be perfect for a special occasion like a wedding or a family celebration.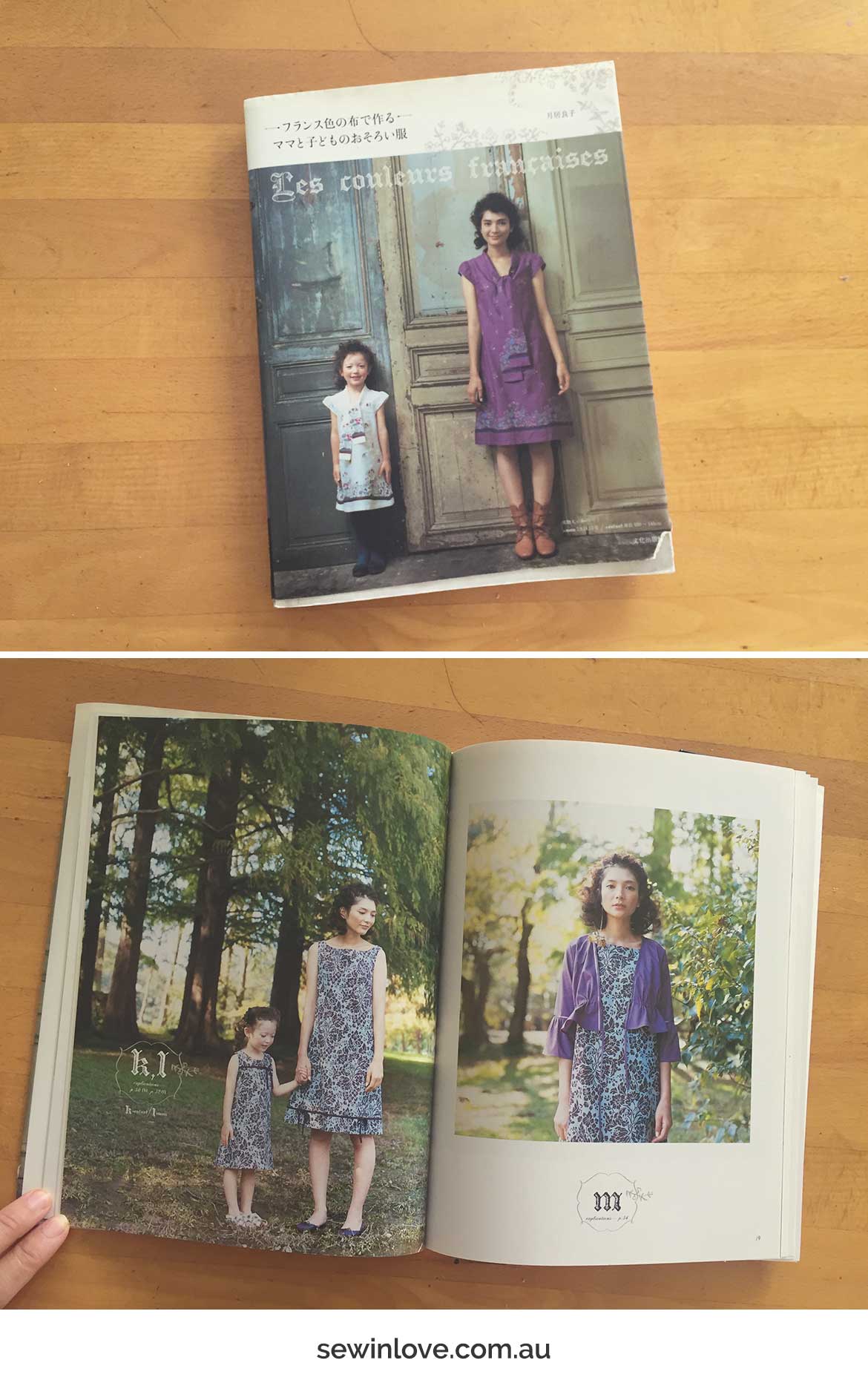 I love the look of these pussy bow blouses (Designs V and W), but I'm pregnant right now, so they will have to wait!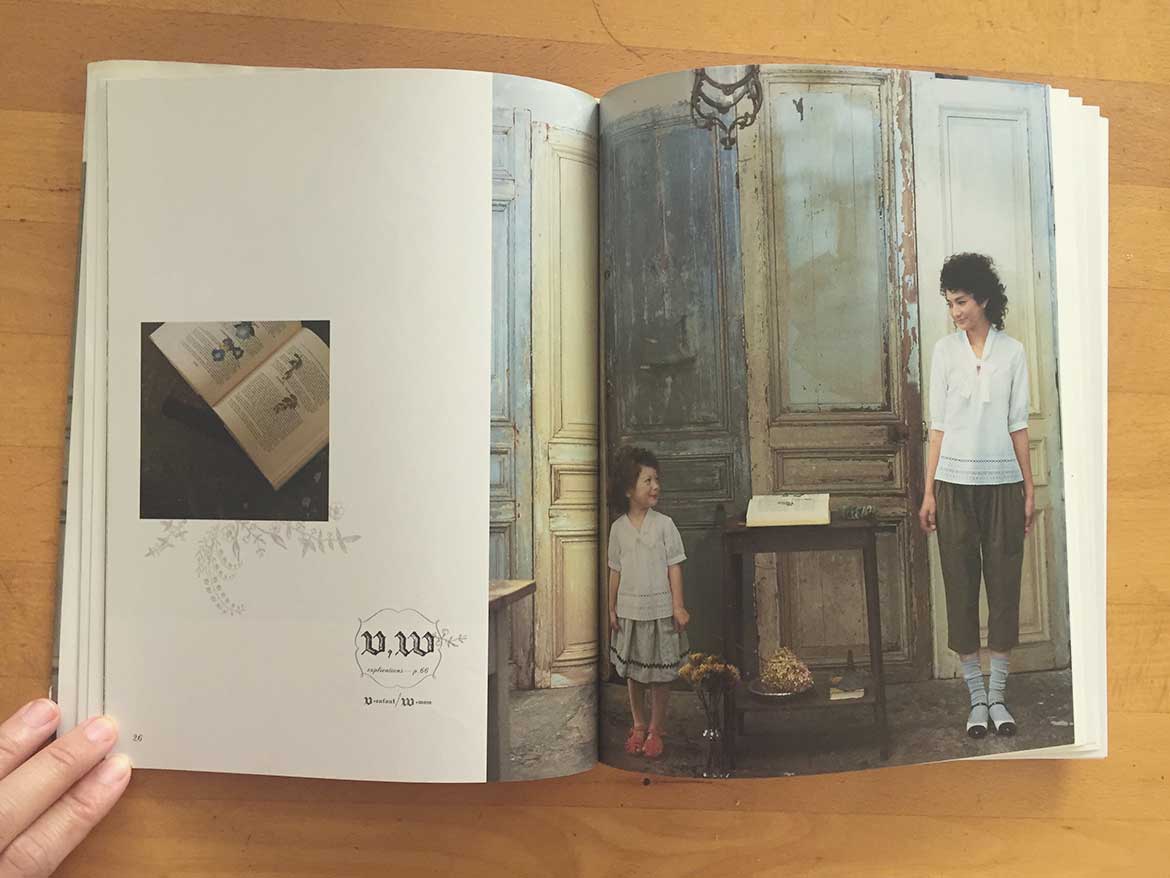 Flipping through this book, I realised that you don't need two identical sewing patterns to get a matching mother-daughter outfit. As long as the fabric is the same, you can still achieve a coordinated look. I ended up choosing two dress patterns which are similar in style and used the same shibori tie dye fabric (more on that below) for both our garments. Design F (for me) can be worn as a dress or a skirt. The dress version is so good for covering up a pregnant belly! Umi's pattern (Design B) is actually a top, but she is still too little so she's wearing it as a dress right now.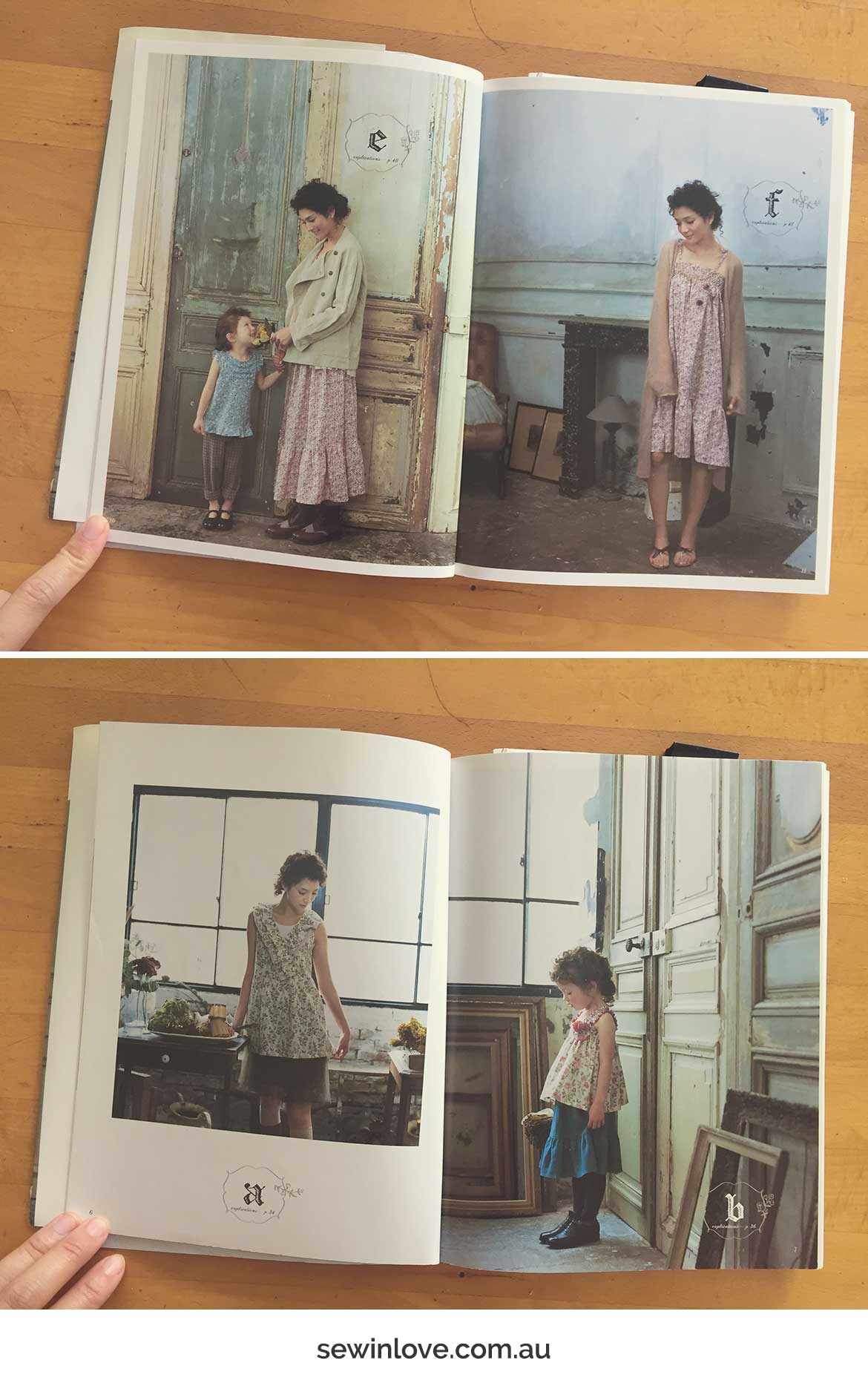 Any parent would know how difficult it is to take nice photos with a toddler. Umi's attention span is approximately 5 seconds, so this photoshoot was the shortest one ever. We managed to get a few decent shots though, and I especially like the one with the belly showing–it's the first photo with me and the 2 kids!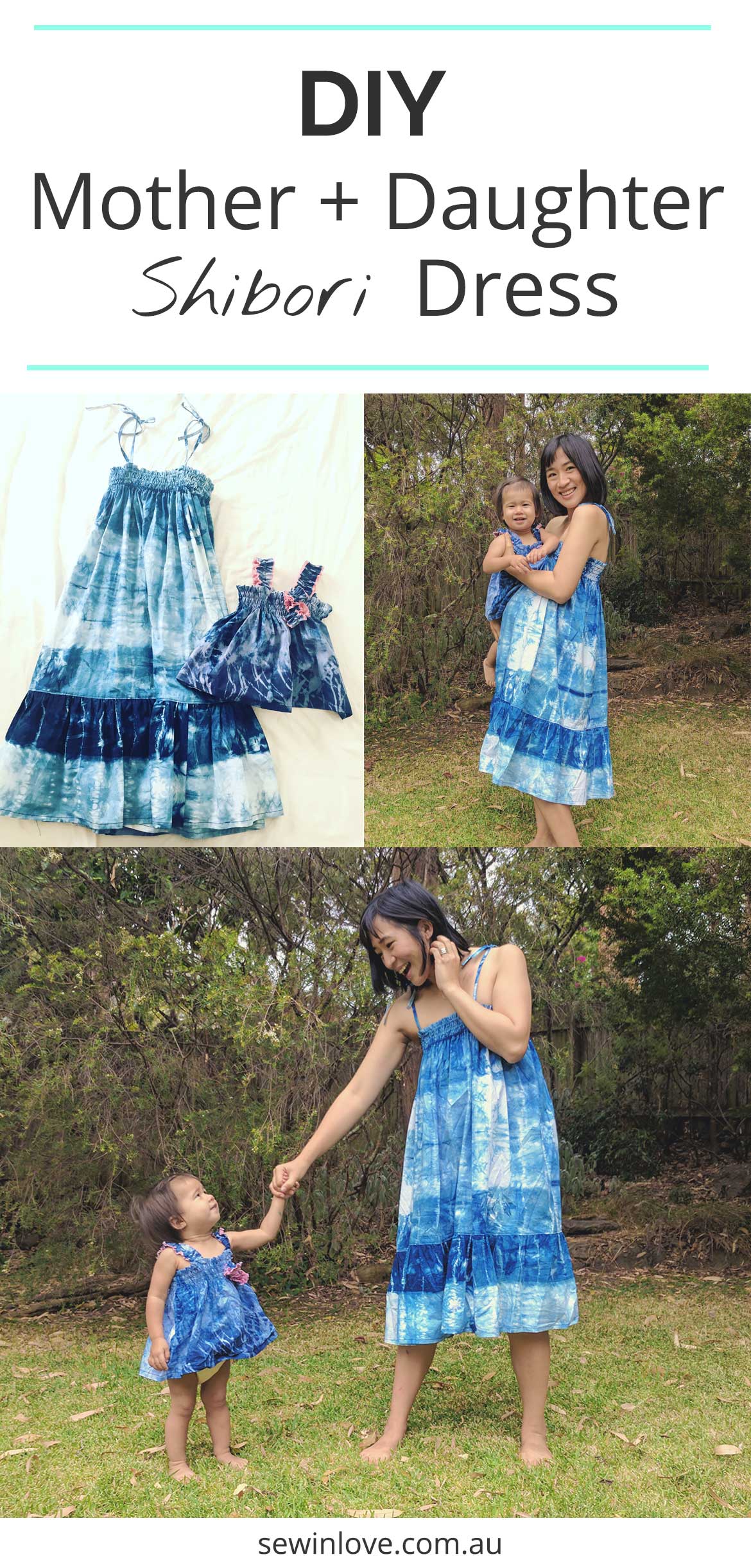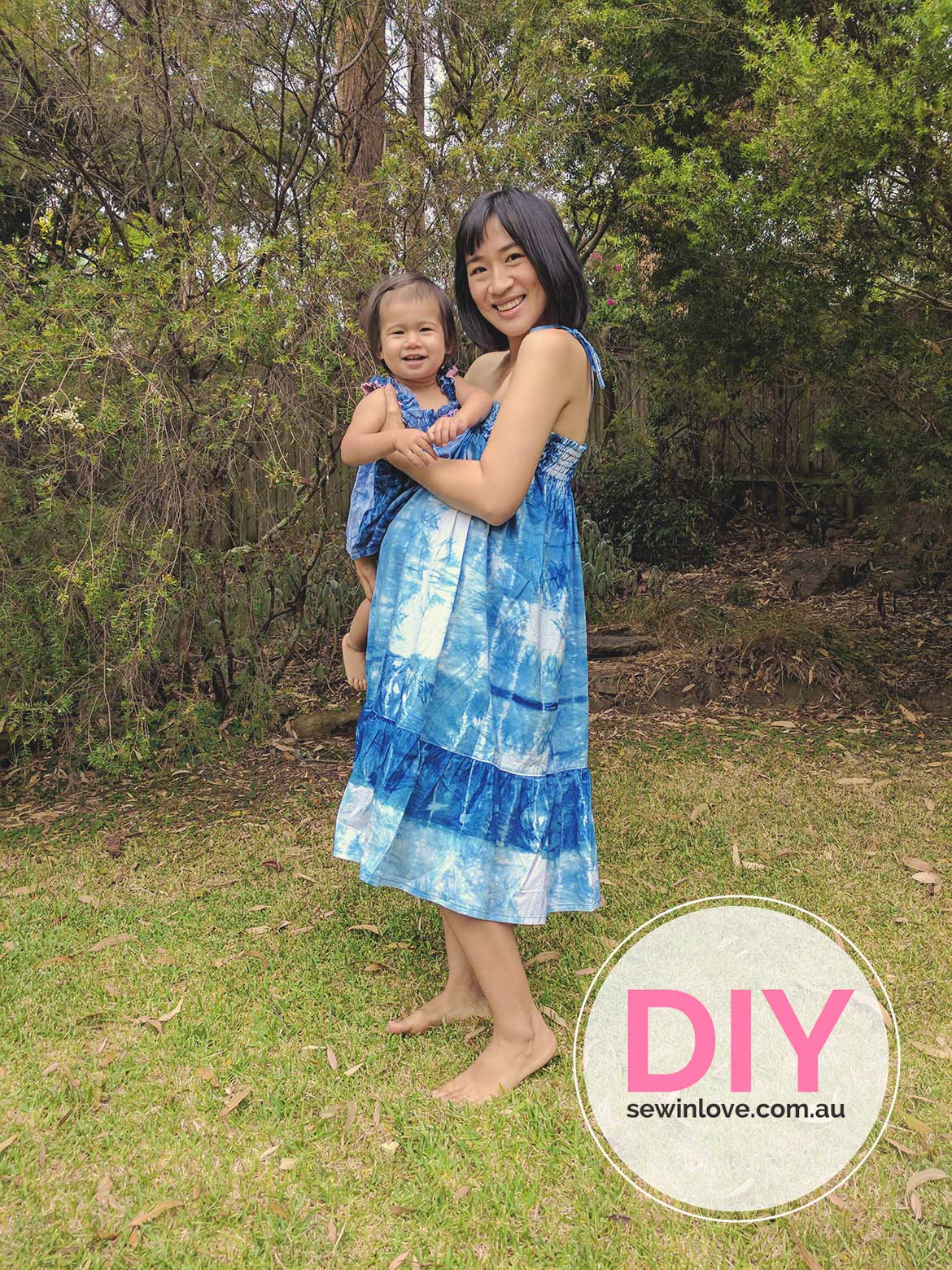 My Shibori Tie Dye Fabric
My mum and I recently took a class in shibori tie dye. Since then, we've been a little obsessed. I've dyed fabric, Umi's t-shirts, my t-shirts and even leggings. I'm a little addicted to the feeling, when you unravel your garment for the first time to reveal the beautiful design you've created. It surprises you every time.
In the course we attended, we learned different ways to create patterns and how to work with natural indigo dye. If you'd like to try shibori tie dye, I made a video on a DIY shibori tie dye scarf which is extremely beginner friendly.