The Japanese Knot Bag Online Sewing Workshop just happened. A bunch of busy, hard working women carved out time in their hectic schedules to PRIORITISE their creativity. And the result?
A sense of pride in finishing a sewing project.
A feeling of calm from spending some quiet time sewing.
And a rush of joy from the pleasure of making something with your hands.
Women from all over the world participated in this online workshop. It's so fun to see how one sewing pattern transforms into different finished items, depending on the maker's style and personality.
Here are just a few of the Japanese knot bags completed during the workshop. Each bag is completely unique; it's what makes handmade so much better than store bought, don't you agree?
Andrea's Knot Bag
I really enjoyed Rin's Japanese Knot Bag workshop. I was a great excuse to pull out my machine and practice. I'm very much a beginner and this was a challenging project but I'm very happy with the finished product. The videos and diagrams were easy to follow and I loved listening to Rin's accent as she guided me through the steps 🙂 Thank you Rin!
Missed out on this workshop? Get on the wait list for the next online sewing workshop here.
Nina's Knot Bag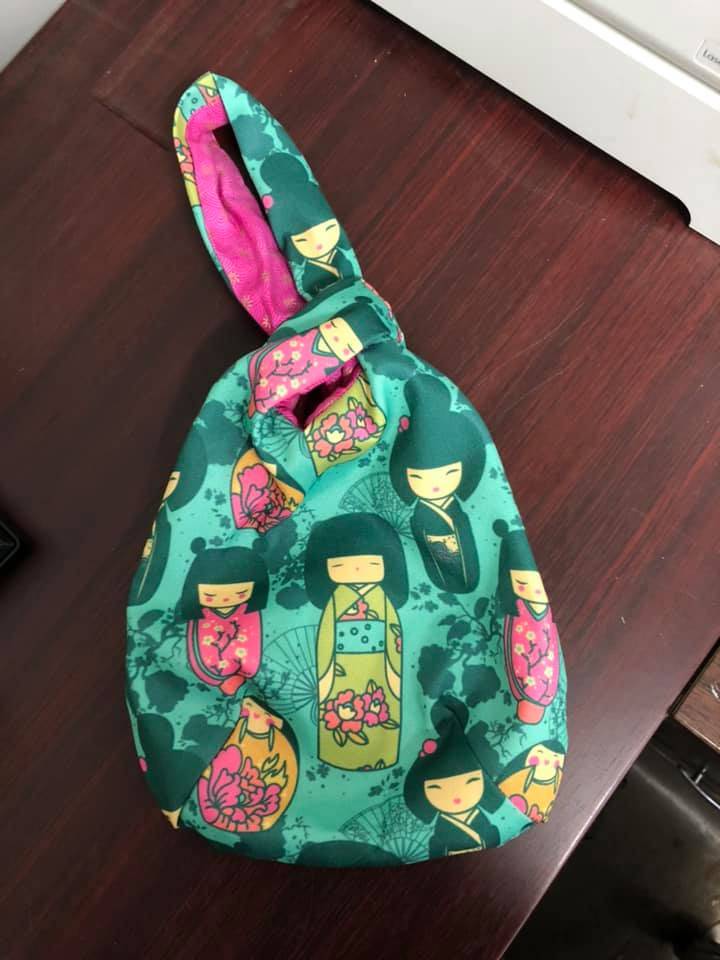 I very much enjoyed the project and slowing down a bit…it was such a nice change to take a breath and enjoy the sound of my machine humming along instead of thinking about the next ten things on my list.
Misty's Knot Bag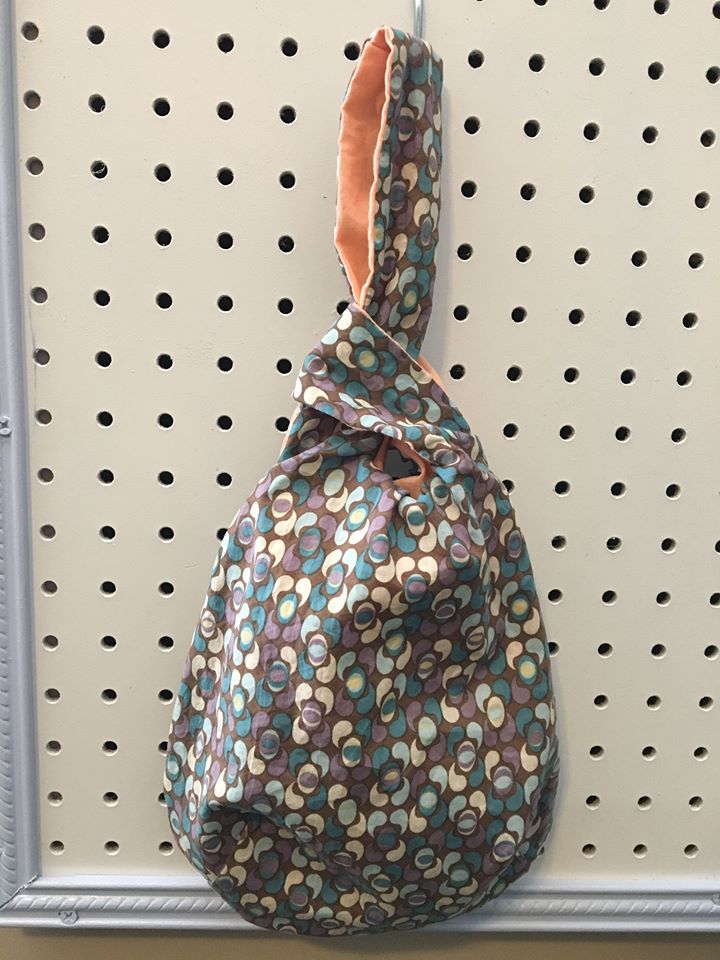 I was in a sewing slump, but this project was quick and easy and made a beautiful bag. The instructions were clear and easy to follow. I can't wait to make another knot bag!
My Knot Bag
I decided to add a bit of personality (and use up fabric scraps) by doing some free-form embroidery on my knot bag. It's actually the first time I did this form of "no planning" stitching, and boy, it felt SO good! You just let your hands lead you, and let your mind wander. It's extremely liberating and I highly recommend it!
Joan's Knot Bag
I very much enjoyed and appreciated the Japanese Knot Bag workshop. Rin is a supportive helpful teacher, and she guided me through a rough patch I was having when trying to pull the fabric through the tube made by the longer straps. Her spirit provided a sense of permission to take the time needed to complete this project. Now that I have I look forward to making many more Japanese Knot Bags to give as gifts.
This online sewing workhop is now closed, but I will be hosting other craft workshops in the new year. You can get on the wait list for workshops over here.