Until I started blogging, and reading other sewing blogs, I had no idea about the popularity of Japanese sewing pattern books.  Being half Japanese, I'd grown up in a house with shelves filled with Japanese craft books.  My mum is a an avid crafter (very Japanese!) and ever since I could read, I have been flipping through her many books on sewing, embroidery, leather carving, clay art, and the list goes on.  I am on Amazon Japan a lot, eyeing off the newest launches from very talented people.  It made me wonder which sewing pattern books Japanese people liked the best.  Here is the Top 10 Amazon Japan bestsellers for sewing books, as at end September 2010 (it took me a while to put the list together with translations).  I have also included a mini review, if it's a book I have purchased.
Clicking on the links which say "BUY this book now" takes you to Amazon Japan, where for many books, the website allows you to take a peek inside.   If you would like to purchase the book from Amazon, clicking through from this list will help me to support and grow Sew in Love.  Thank you.
Please feel free to ask me any questions about buying from Amazon Japan and I will do my best to try to help.
1. Kirei ni nuu tame no kiso no kiso (Basic of basics of beautiful sewing) by Keiko Mizuno

Covers basic techniques for at home sewing, including ironing, stitching, basting, using bias tape and zippers.
BUY this book now
2. Pattern kara saidan made no kiso no kiso (Basic of the basics from pattern to cutting) by Keiko Mizuno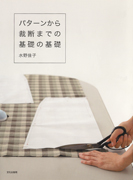 Everything you need to know about choosing your pattern to tracing, resizing and cutting as well as dealing with different types of fabrics.
3. Akachan no tame ni tsukurumono (Handmade for babies) by Chiharu Okuyama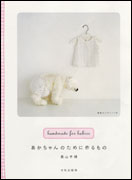 Adorable basics (bonnets, bibs, booties etc) as well as "going out" clothes for Summer and Winter
BUY this book now
4. Dress Up Dress Down – Simple Chic by Machiko Kayaki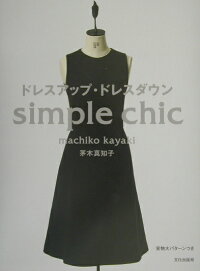 I have this book!  It is full of simple classics you could make and wear forever, like a little black dress (on the cover) or a skirt suit.  Every item is illustrated with styling tips to "dress up" or "dress down" your outfit.  I am yet to make something from this pattern book, but I definitely think it will become a reference for me no matter how old I am.
5. One-piece kara tunic, blouse mo (happy homemade)
From one-pieces, tunics and blouses.
by Noriko Sasahara
Versatile book with A-Line, smock, and shirt dress patterns, with ways to turn them into tunics and blouse tops.
6. Sukina nunoji de suki na fuku. Sewing hajime masho.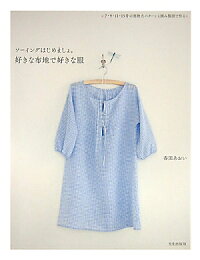 Clothes you like from fabrics you like.  Let's start sewing.
by Aoi Kada
Natural and relaxed dresses, skirts, tops and pants
7. Kikonashi jiyuuna one-piece x tunic blouse (Otona no couture)
by Akiko Tsukiori
Dresses and tops to be worn alone or layered, for all seasons.
8. Onnanoko no oshare fuku
Smart dress up clothes for little girls.
by Yuki Araki
This book looks adorable!  It has everything for a little girl, with tops and dresses for summer and coats and hats for winter.  I'm tempted to buy this one, even though I don't have any children.
9. Coordinate jisai no one-piece + (Stylish Dress Book)
Easy to coordinate one-piece + more
by Akiko Tsukiori
I recently made a blouse from this popular book.  It is a very simple, smock style top, with a touch of sweetness added by frilled sleeves.  All the patterns in this book (dresses and tops) follow the same simple yet girly sweet style.  There are 26 projects in total, many of which can be shortened to make a smock blouse.  Word of warning, if you are after tailored or fitted clothes, this book is not for you!  Stylish Dress Book is filled with loose, smock style clothes for a relaxed style. I'm looking forward to making a dress next, with buttons and pleats down the front <3
P.S. I am giving away a copy of Stylish Dress Book by Akiko Tsukiori this month so make sure you enter here.
10. Sarigenaku amai fuku
Subtlely sweet clothes.
I just got this book.  It has grown up clothes, like fitted skirts, pants, dresses and jackets with a little feminine touch.  A bow here, a bit of lace, or frills added there and simple clothes are transformed into sweet creations.  The styling in this book is fantastic, and it makes you want to make all the outfits!