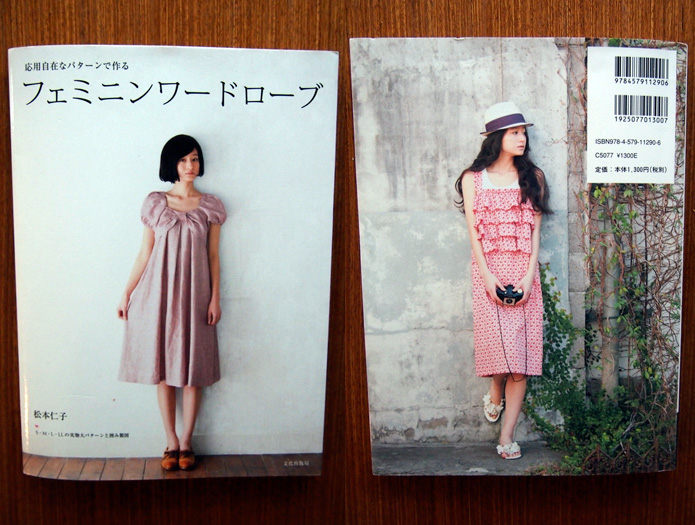 I read the title of this book, and knew straight away I would love it.  Consisting of 21 clothing designs, Feminine Wardrobe by Jinko Matsumoto is a Japanese sewing pattern book that caters to the ladylike taste; it's girly, but not cutesy.  The photography of each garment is oh so stylish, and what's even better, the author has segmented the outfits the model wears into three sections.  "Town" consists of designs you could wear everyday, some even to the office.  "Party" showcases designs more suitable for dressed up occasions.  Lastly, my favourite section, "Resort" is full of outfits you need to make for your next seaside holiday.
There are 14 dresses, 6 tops and 1 skirt designs, but it's not until you get to the end of the book to the actual pattern drawings, that you realise all 21 designs are based on only 7 different base patterns.  It's amazing what different fabrics, hair styles and accessories can do to deceive the eye!
These are my favourite patterns from the this Japanese sewing pattern book:
1. Giant bow blouse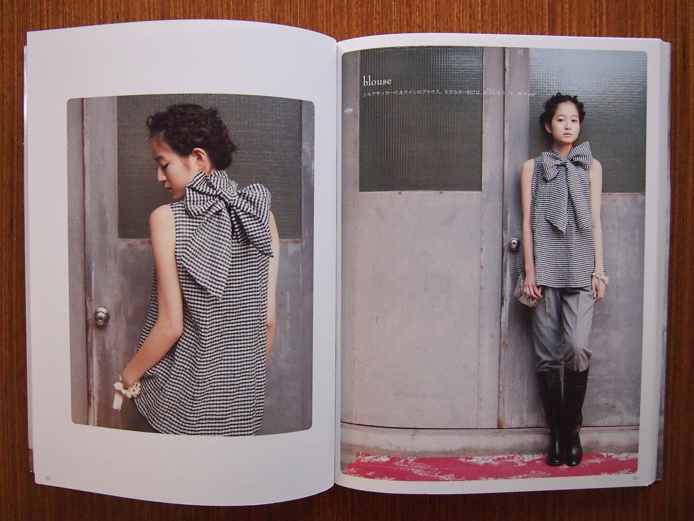 2. Handkerchief hem maxi dress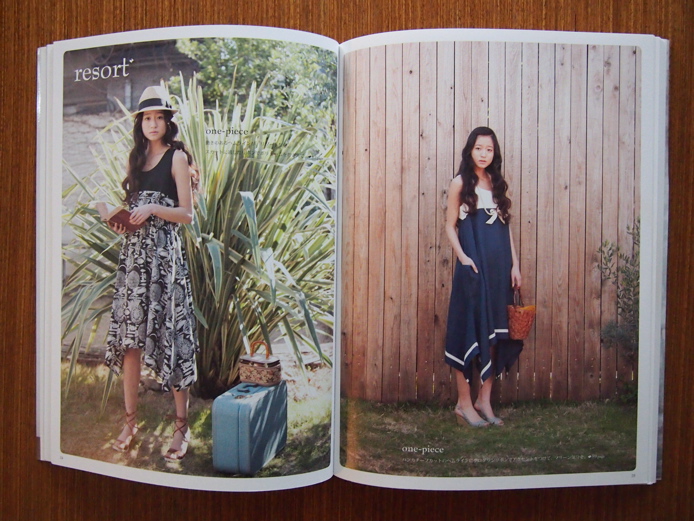 3. Ruffle front midi dress – I have made this one on the right, and will be posting photos this week.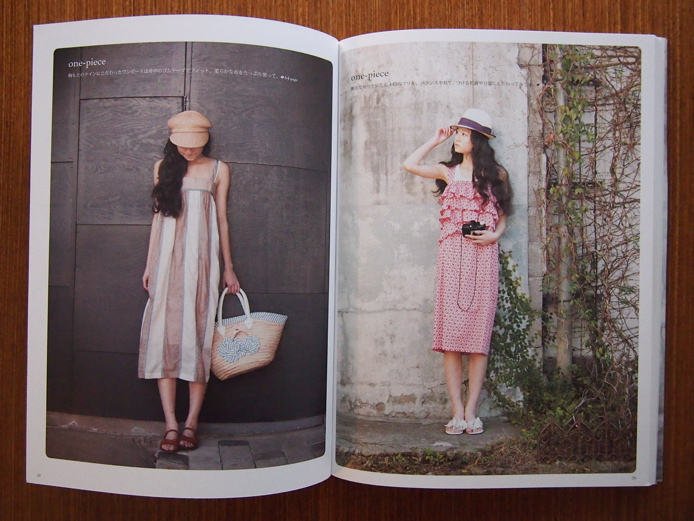 I think that the designs are not hard to make; if you can make anything from the Stylish Dress Book series, you can definitely attempt the patterns in Feminine Wardrobe.  I would happily make and wear anything in this book.  If you also have a thing for  simple, but unashamedly feminine dressing, I highly recommend this sewing book.
Buy Feminine Wardrobe at YesAsia.com
Buy at Amazon.co.jp