Top – Jacqui E
Skirt – Target
Belt – Handmade
Shoes – Kate Spade
Dave and I were attended a friend's wedding last weekend, held at the University of Sydney quadrangle.  It was a bright and sunny afternoon, and I was able to proudly wear my sash belt which I had only just finished making the night before. It is made of black satin, with black ribbon for the tie and embellishments.  I bought some red gemstone hearts from a craft store to add some colour.  As seen in the picture, I wore this belt over my tulle skirt, to accentuate my waist.  I think it would also work well on flowy dresses, to jazz them up a bit, for more formal occasions.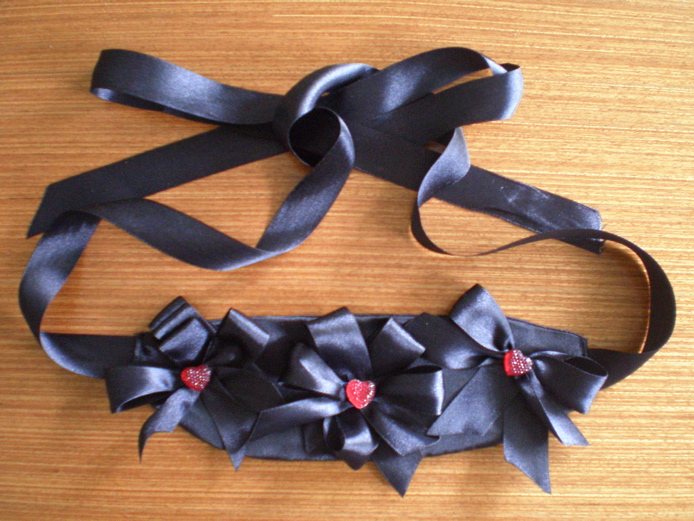 Instructions
Download the free sash belt sewing pattern here.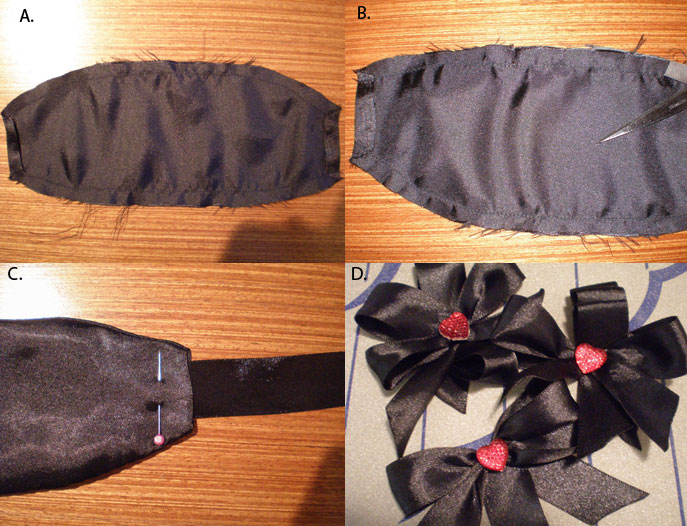 Cut two pieces out from satin fabric, with a 1cm seam allowance.
Press the left and right edges of both pieces.  Right sides facing, stitch the top and bottom edges only, sewing over the folded edges (A).
Snip along the curved edge (B).  Turn inside out to the right side and press.
Cut two lengths of ribbon (22mm width) to 60cm.  Insert about 1cm into the open edges, pin in place (C) and stitch.  Go over this at least twice to ensure that the ribbon stays firmly in place.
Decorate one side of the belt with ribbons, beads and diamante embellishments.  I made three bows out of the same 22mm wide ribbon and used fabric glue to stick on red hearts (D).  The bows were then glued to the belt.