I made these eco shopping bags for Christmas presents, out of vintage pillow slips.  We wanted to minimise the use of wrapping paper so making reusable bags was our solution.  I think we should get bonus eco points for upcycling vintage pillowcases.  I used the Clover bias binding maker for the first time, and it is fantastic.  I highly recommend it!
How to make
Step 1
Fold the pillowcase in half lengthways.  Draw a handle in the middle, which is at least 25cm long and 7cm wide.  Ensure that the pillowslip opening is on top.
Step 2
Cut out the curves on either side of the handle. You should end up with four handles symmetrical to each other.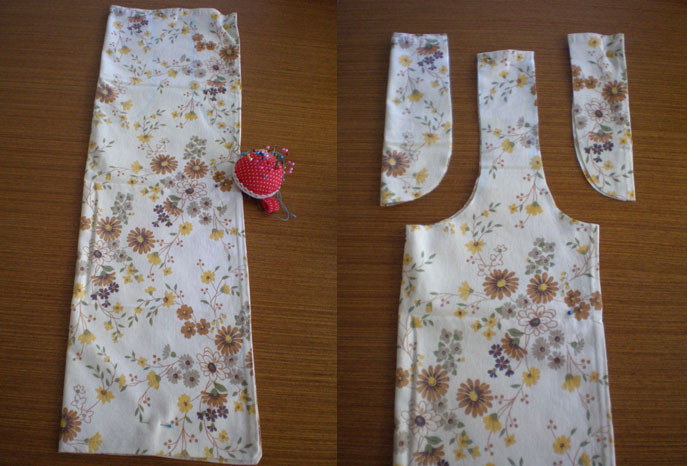 Step 3
Finish off the edges of the handles with either bias binding or an overlocker.  I made both versions.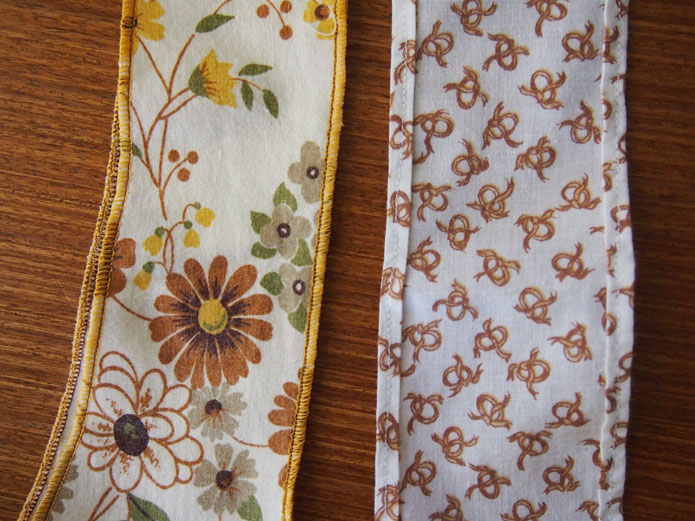 For the bias binding version, I made bias binding from the off-cuts of the pillow slip (thank you Clover bias binding maker) and then pressed a 2cm bias binding tape in half and attached it to the bag with basting stitches.  It was then stitched on to the raw edges of the bag with a sewing machine.

For the overlocker version, simply run a rolled hem stitch all the way around the raw edges.
Step 4
To complete the handle, you need to attach the top of the handles together.  Firstly turn the entire bag inside out.  With the right sides facing, stitch the handles together, 3cm in from the top of the handle.  Fold the end down on the handle and stitch in place.  Stitch over both lines twice to ensure strength.  Repeat on the other handle.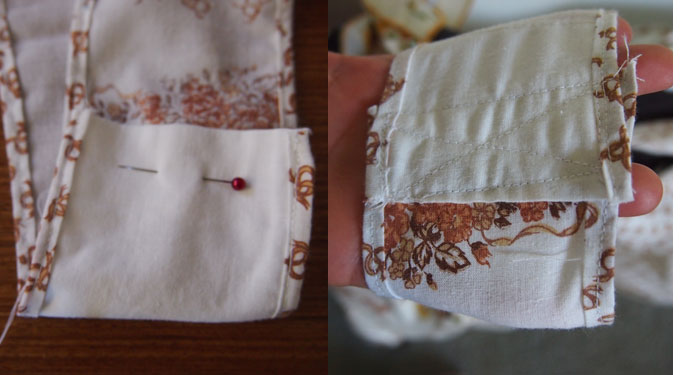 This is so easy and such a wonderful way to use up lovely old pillowcases.  It was a real hit with the family, they ended up stuffing their other gifts into the bag to take home.  It was nice to see the bags in use immediately!