I have had this orange fabric sitting in the spare bedroom for a very long time. At least one year. Every season, I'd look at it again and think of something different to make with it. Originally, I was supposed to make an A-line shift dress. And then it was planned to be made into a drapey kimono jacket. A few more reincarnations had happened for this fabric in my head before I finally made this maxi skirt. Oh and I absolutely love it!
Those of you who follow @SewinLove on Twitter may have read my tweet about how I set a new record by only cursing once while sewing this skirt. And that it was never thrown across the room in a fit of sewing fury (you know what I'm talking about). As with the majority of things I attempt, this is a very easy project, and took me three days only. One day to draft the pattern, one day to cut it and overlock it, and then one day to sew it all together. The maxi skirt sewing pattern is available for you to download from my Free Creative Resources Library. Sign up to get access to it below:

Despite the loud colour, I've included this skirt as one of my 33 items in Project 333. I'll do a proper blog post on Project 333, but in a nutshell, it is an experiment in minimalism started up Courtney, where you can choose only 33 items for your wardrobe to wear over 3 months. I'm just past my third week, and it has been interesting, fun and really not that hard (although I may have spoken too soon).
More about Project 333 later, but here are the instructions to making this suprisingly versatile maxi skirt. The elastic waistband means you can wear it on your hips or your waist, you can even pull it up and wear it as a dress. Just add a waist belt. 🙂
You will need
Fabric for outer skirt (chiffon, or other flowy fabric)
Fabric for lining
Elastic (2cm wide)
Instructions
Step 1
Cut two sets of the skirt pattern out, one from each fabric.
Step 2
Make the lining. I overlocked the waist and hem, and then overlocked the edges to create a tube.
Step 3
Make the outer skirt. Overlock the waist. Wrong sides facing, sew the edges of the skirt together. You can zig-zag stitch or overlock the seam to neaten.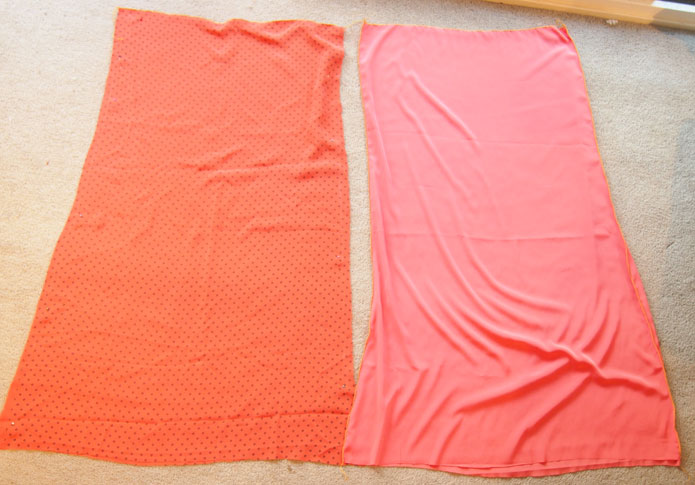 Step 4
Pin lining on to the outer skirt, ensuring the right side of the outer skirt is facing inwards.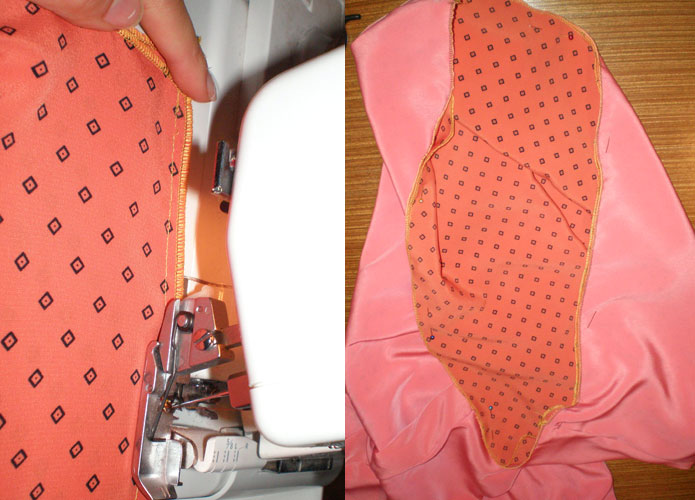 Step 5
Fold both fabrics together to create waistband and stitch, leaving 3cm gap. Insert elastic through gap and stitch gap closed.
Step 6
Hem skirt to desired length.