I just had the most wonderful 10 days in Japan with my parents, shopping in Tokyo, relaxing with my grandma in Yamagata and catching up with friends in Chiba.
十日間の日本旅行を両親と一緒に楽しんできました。東京で買い物して、山形のおばあちゃんとくつろいで、千葉の友達とも会ってきました。
In Tokyo, my Mum took me to the Yuzawaya at Kamata station in Tokyo. As well as the usual sewing supplies, this store also sells vintage kimonos! She makes dresses, bags and accessories out of vintage kimonos, so she was taking this opportunity to stock up.
東京では蒲田のユザワヤに行ってきました。この店にはリサイクル着物も売っているのです!母は着物をワンピースや小物にリメイクするのが好きなので日本に来るたびたくさんオーストラリアに持ち帰ります。
We picked out this red kimono for her to make into an A-line dress for me. I've asked her to make me a clutch bag using the black, gold and orange obi sash.
赤い着物を二人で選びました。私にAラインワンピースを作ってくれるそうです。黒とオレンジとゴールドの帯ではクラッチバッグをお願いしました。(⌒∇⌒)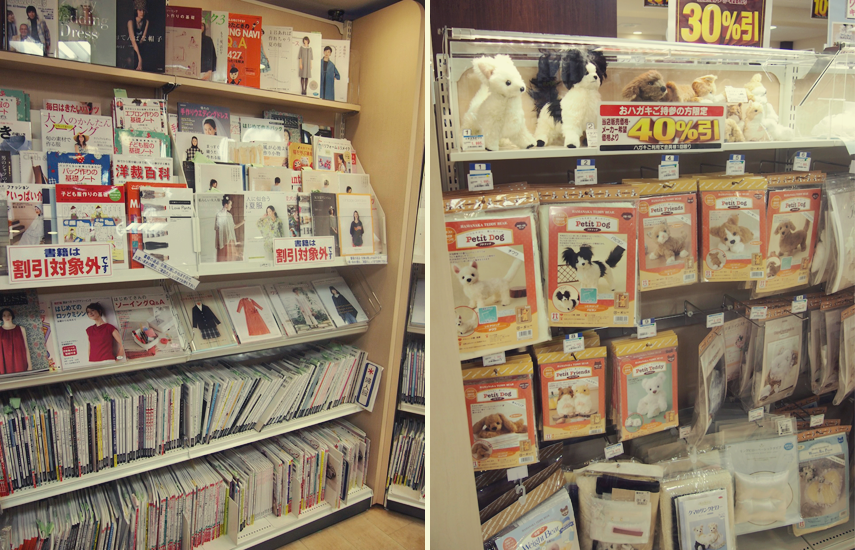 I bought several Japanese sewing books which weighed my suitcase down for the rest of the trip, but it was worth it! There will be a Japanese sewing book giveaway soon, so please do stay tuned 🙂
I thought these stuffed dog toy packs on the right were really cute.
私は洋裁の本を何冊か買いました。スーツケースがかなり重かったです。(;´ρ`)
犬のぬいぐるみセットがとても可愛いですね。