My Burdastyle Andrew cardigan is finished, just in time for Valentine's Day! In the final part of this sew along, we'll make and attach the sleeves. We'll also make the buttonholes to complete the cardigan so you can give it to your loved one this Valentine's Day.
Sleeve and Sleeve Cuff
This step is pretty simple, just make sure that all seams meet so you have a professional finish.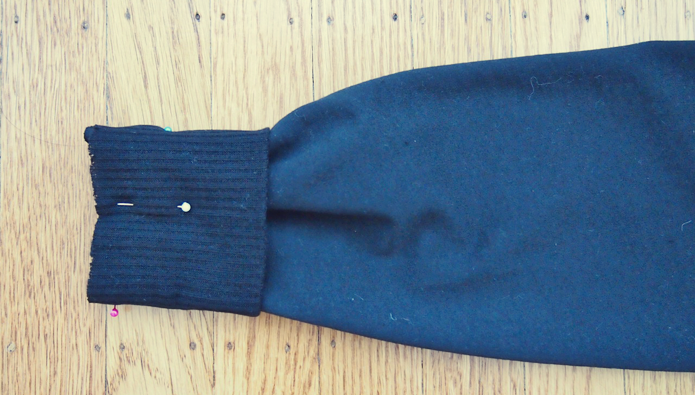 Attach the Sleeve
It took me several attempts at pinning the sleeve on to the body piece to get the curves correct. This is REALLY hard to photograph, but you can see I was not stingy with the pins! I stitched very, very slowly around the curves to sew them as accurately as possible.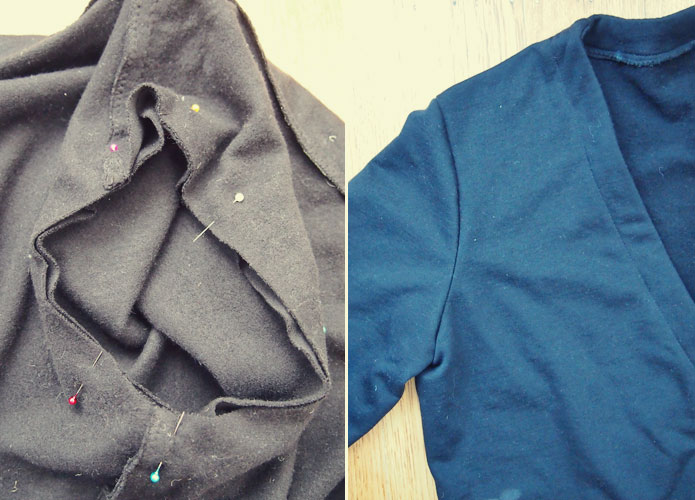 Make Buttonholes
You need to make 3 buttonholes on the main fabric, and 1 on the waistband, using the buttonhole foot on your machine. Use a pin and seam ripper to cut the fabric where the button will go through.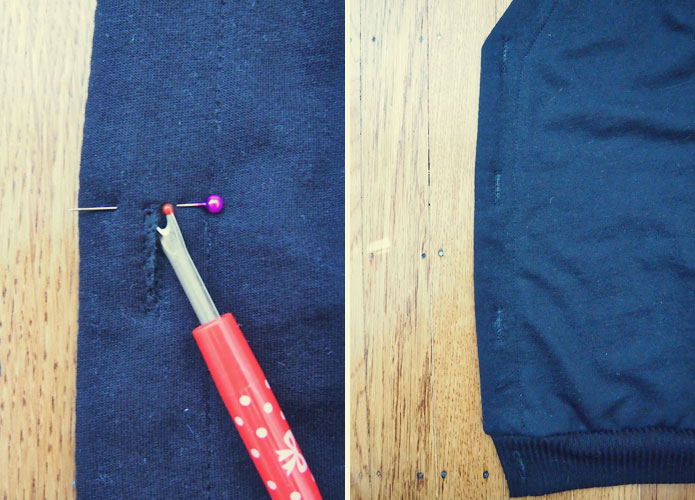 Attach Buttons
Stitch on 4 buttons and it's finished! Yay!
Now that I know how the cardigan fits on my husband, I realise I need to lengthen it slightly. I think the shoulders look a bit too wide on him as well. I enjoyed this sewing pattern so I can definitely see myself making it again, with the adjustments. He really likes the cardigan, by the way! The fabric is really soft and lightweight, so he can wear it all year round here in San Francisco.
This project also helped me get over my fear of knit fabrics, one of the sewing goals I set out for 2014. I was pleasantly surprised at how easy sweatshirt knit was to handle, especially when cutting. Next up, I'd like to try sewing ponte knits and sweater knits, I think.
How did your Burda Patterns Andrew cardigan go? Did you like the sewing pattern?