Update: The blog, Owlswakeup is no longer available, so here's an alternate headband pattern from DIY in PDX.
I tried knitting a few different knitted headband patterns, and this one by Beth from Owlswakeup was by far the best. Despite me being completely new to knitting cables, I was able to pull off this project! Thanks Beth for a fantastic pattern.
There seems to be quite a few braided headband patterns out there, inspired by a cute knitted headband by Anthropologie a few seasons ago. I used a bulky weight yarn called Jiffy by Lion Brand. To make the cables, I just used a pencil!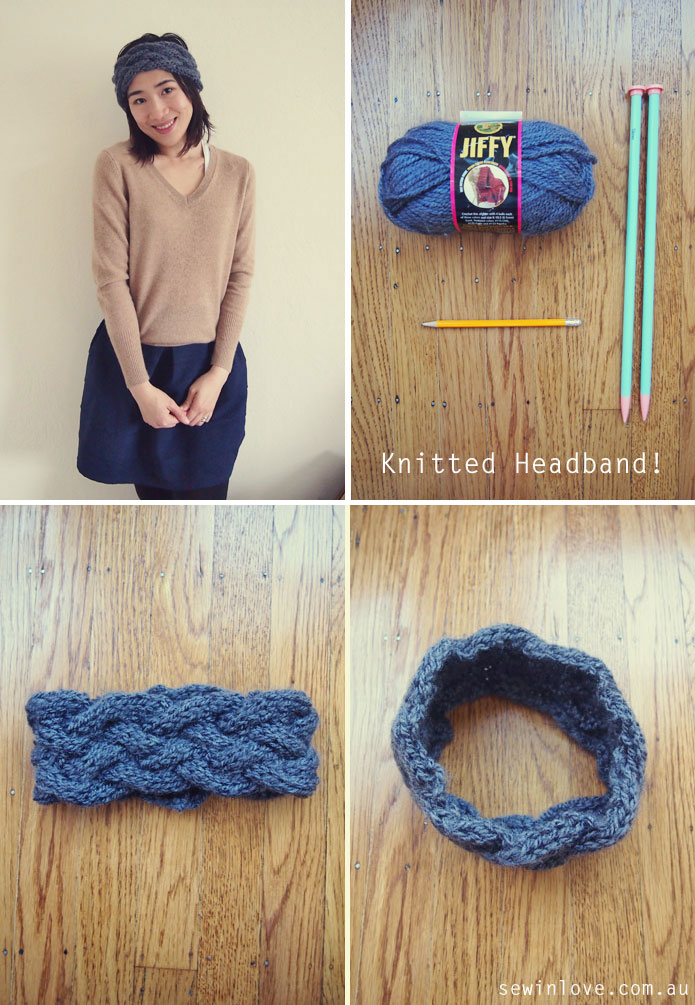 If you have limp hair like me, a headband is great for adding volume to your crown. I ride my bike to work, which means I often end up with flat, helmut hair. This headband has been a saviour; I just pop it on once I arrive at the office. It keeps my ears nice and warm too!
This wonderful, easy pattern is totally free from the blog, Owlswakeup.