At 30 weeks pregnant, I'm quickly running out of clothes to wear. I wanted to sew something, but it needed to be wearable beyond pregnancy – that's why I've gone for a design with nursing access!
The Sewing Pattern
This cute maternity and nursing top in a babydoll shape is from a Japanese sewing pattern book, Summer Clothes in One Day. It actually took me two days to finish. First day to cut the pattern, second day for sewing.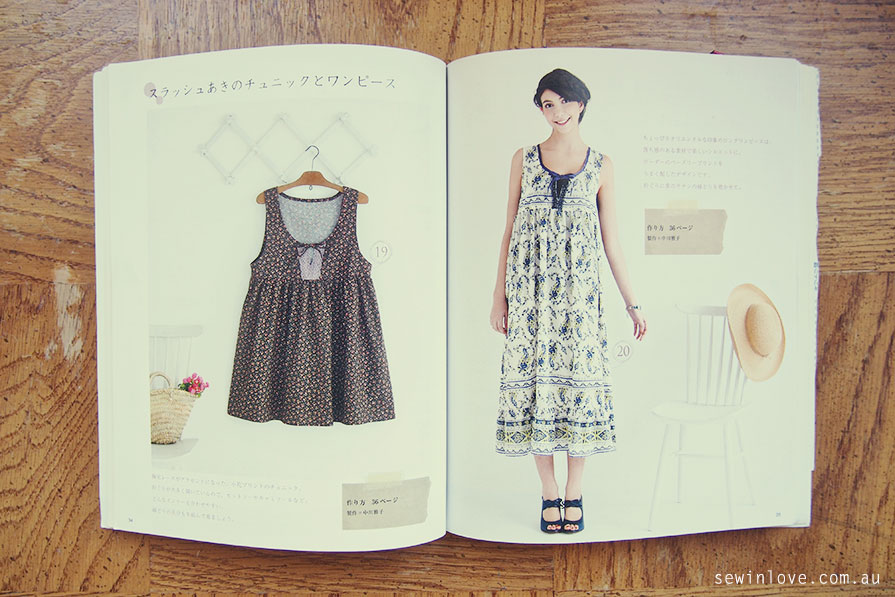 The original pattern uses lace ribbon at the chest, which looks a bit too girly for my liking, so I left that out. I also finished the armholes so that the bias binding is visible. I think the blue bias binding creates a nice contrast to the brown batik fabric.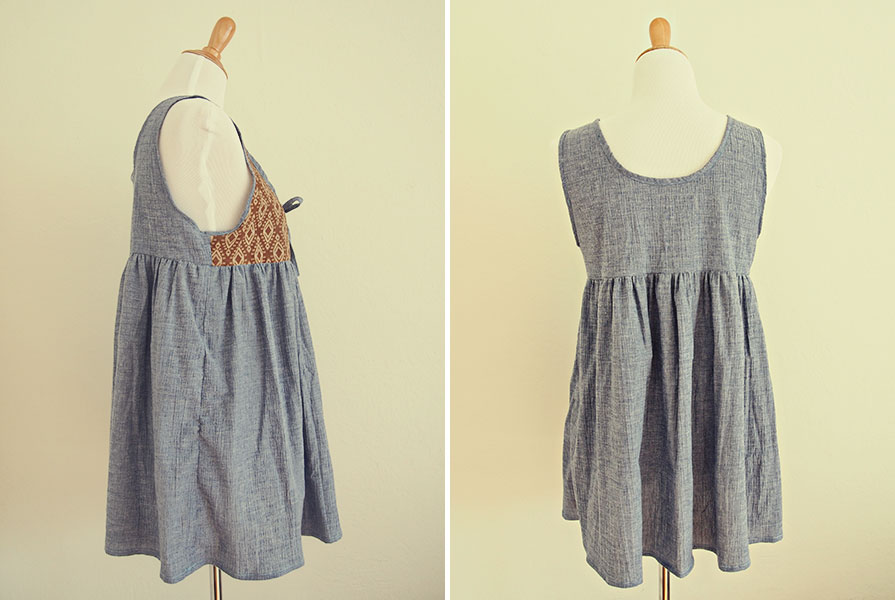 The Fabric
I had this chambray style gauze sitting in my fabric stash, but not quite enough to make the entire top. So I pulled out a remnant of Indonesian batik fabric, left over from my batik harem pants to make the front bodice. Gauze is wonderful to wear – I highly recommend it for summer attire.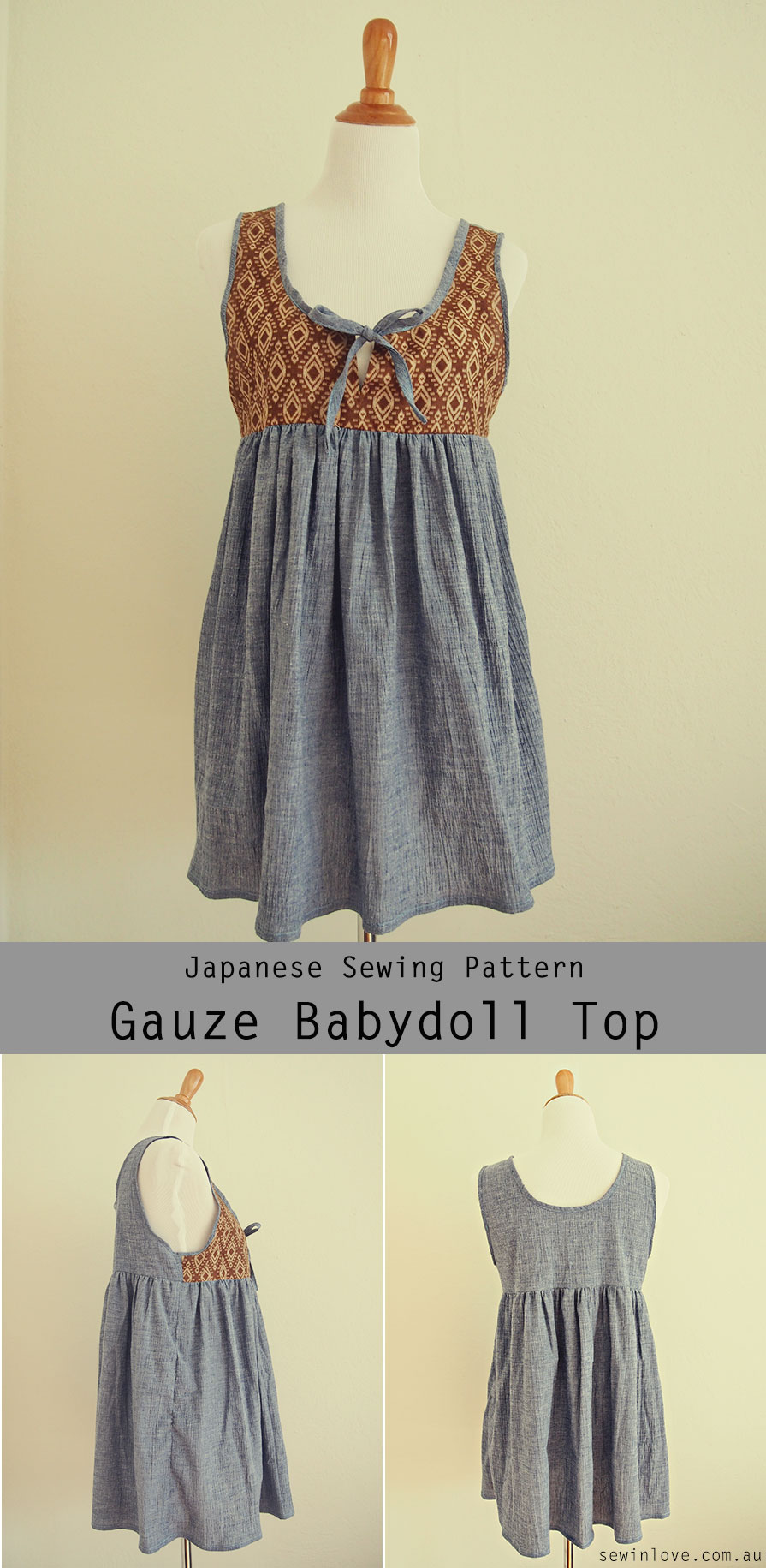 It was a rare, hot day in San Francisco today, so I wore this top to the farmer's markets. The cut and fabric of the top is nice a breezy and kept me cool as we walked up the notorious hills of San Francisco. I do think the bodice is loose enough to be able to nurse in this top once our little baby arrives!
Can't believe I am already at 30 weeks. Only 2 months to go! It's funny to see these pictures, I think my face is getting a bit more plump thanks to the pregnancy weight gain.