I'm not sure when cocoon dresses appeared on my radar, but as I reached the later stages of my pregnancy, I found myself Googling for images and sewing ideas. I came across this free sewing pattern by Studio Faro and finally had the chance to sew it when I started my maternity leave.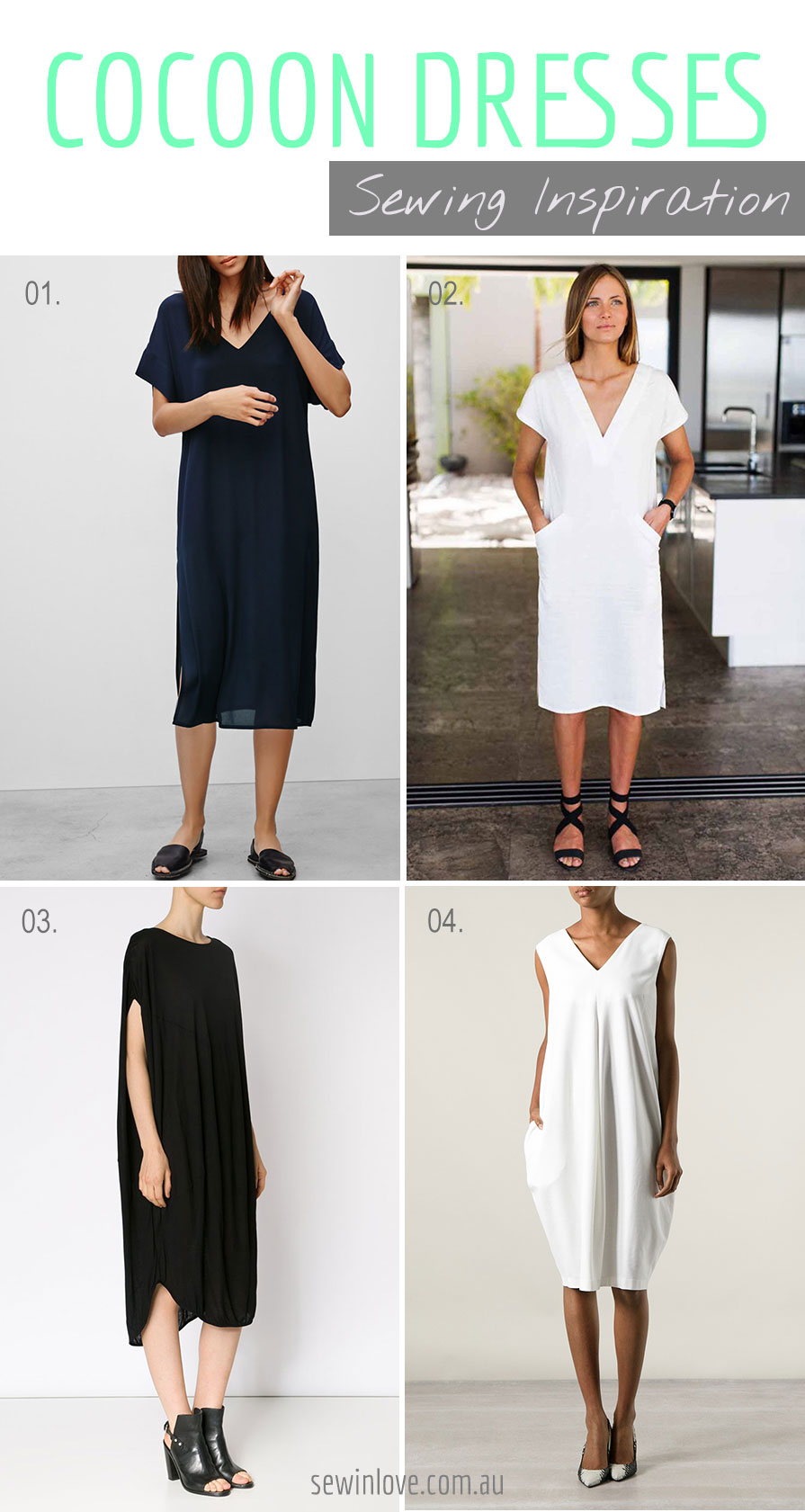 Image credits: 01. Aritzia | 02. Her New Tribe | 03. Jill Sander via Farfetch | 04. Unconditional via Farfetch
If you follow me on Instagram or Facebook, you would have seen I recently gave birth to my baby girl, Umi. What an adventure parenthood has been! Dave and I have had a lot of fun looking after this little life we've brought into the world. Umi is 4 weeks old now, and finally starting to look a bit like her Papa. She looked totally Asian up until recently, so Dave was feeling a bit left out I think, haha. Oh and in case you are wondering, Umi means "ocean" in Japanese.
The Sewing Pattern
I've called this a cocoon dress sewing pattern, but Studio Faro terms it a Triangle Drape Dress. Either way, all you need is a basic dress sloper. The instructions and pattern details can be found at Studio Faro. It's a pretty straight forward pattern, but I think it's so clever how you can turn a simple sloper into a draped dress!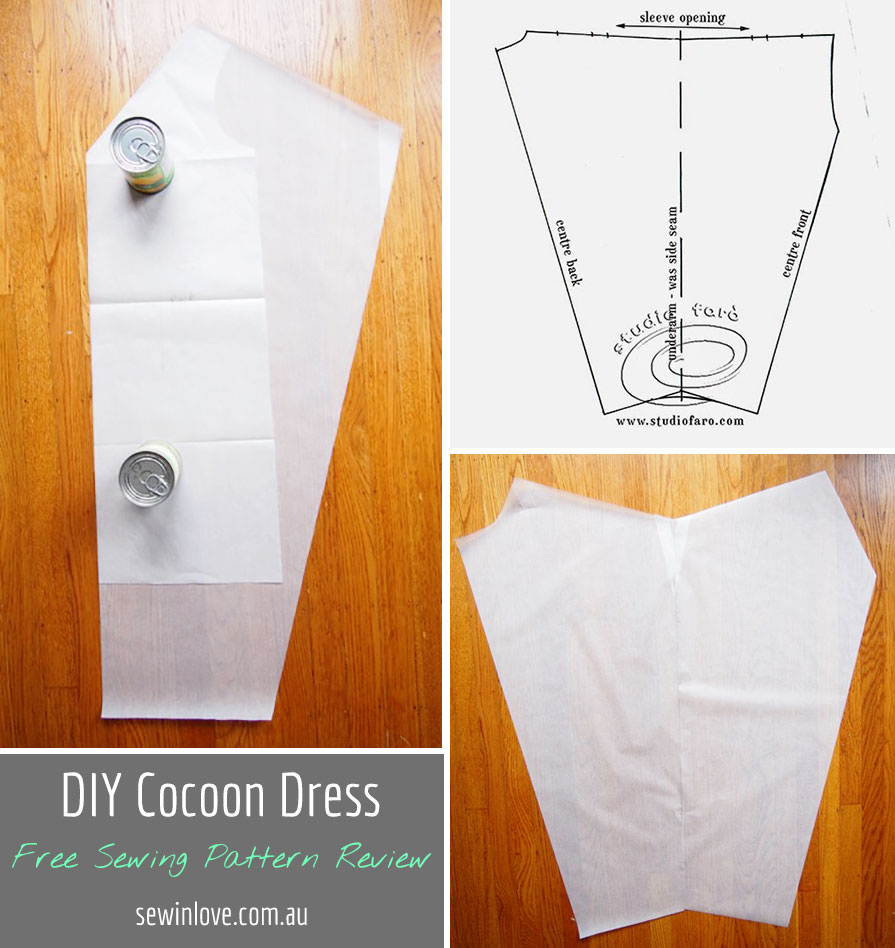 I don't have a dress sloper, so I just used my Reversible Shift Dress sewing pattern. I think it worked out ok, except for the neckline.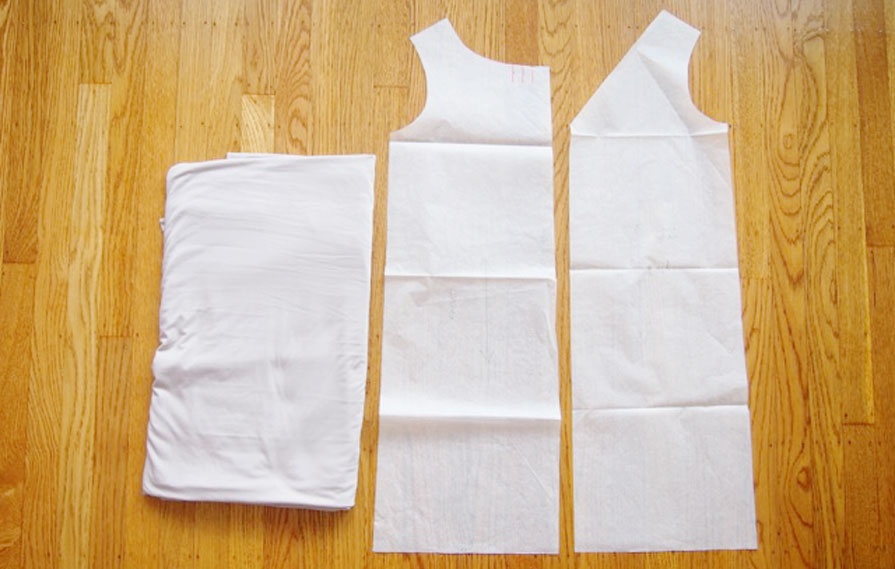 The v-neck ended up being too low, so I got creative and made a twist detail on the centre neckline. I just twisted the fabric, pinned it, and hand stitched it in place. Don't you think it looks like something out of a Drape Drape sewing book?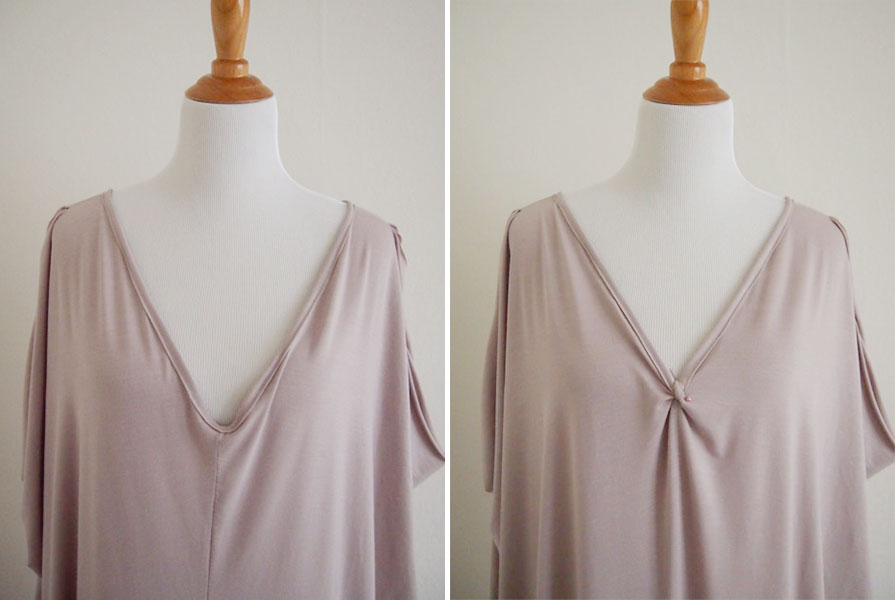 The Fabric
I used a bamboo knit to make this dress. It's from High End Fabric on eBay. The fabric is beautiful, but I think for the purpose of this dress, it may have a bit too much drape. Maybe a lighter knit with polyester or something would be better. As much as I love bamboo knit, it results in the dress constantly falling off my shoulders. But I'm still happy with the way this dress turned out – I think it's worth another try with a more stiff fabric.
Studio Faro has lots of free sewing patterns, so definitely go check out their website!