I've spent hours looking at Burda patterns – there's so many sewing patterns on their website! This is their Sweetheart dress (04/2013), and I've added a front zipper to it. My childhood friend from Japan is getting married next month, so I wanted to sew a dress to wear to her wedding. Whilst there's lots and lots of dress sewing patterns out there, I had a rather strict criteria. Firstly, I'm still breastfeeding so it had to be front opening. Secondly, the wedding is in Guam so it's going to be super humid. And lastly, the bride-to-be has requested the guests wear bright, tropical colours.
Shirtdresses feel too casual for a wedding, and I wasn't too excited about wearing a wrap dress. When I found this dress with a sweetheart neckline, I just had to figure out a way to make it fit my nursing requirements. Inserting a front zipper was the answer!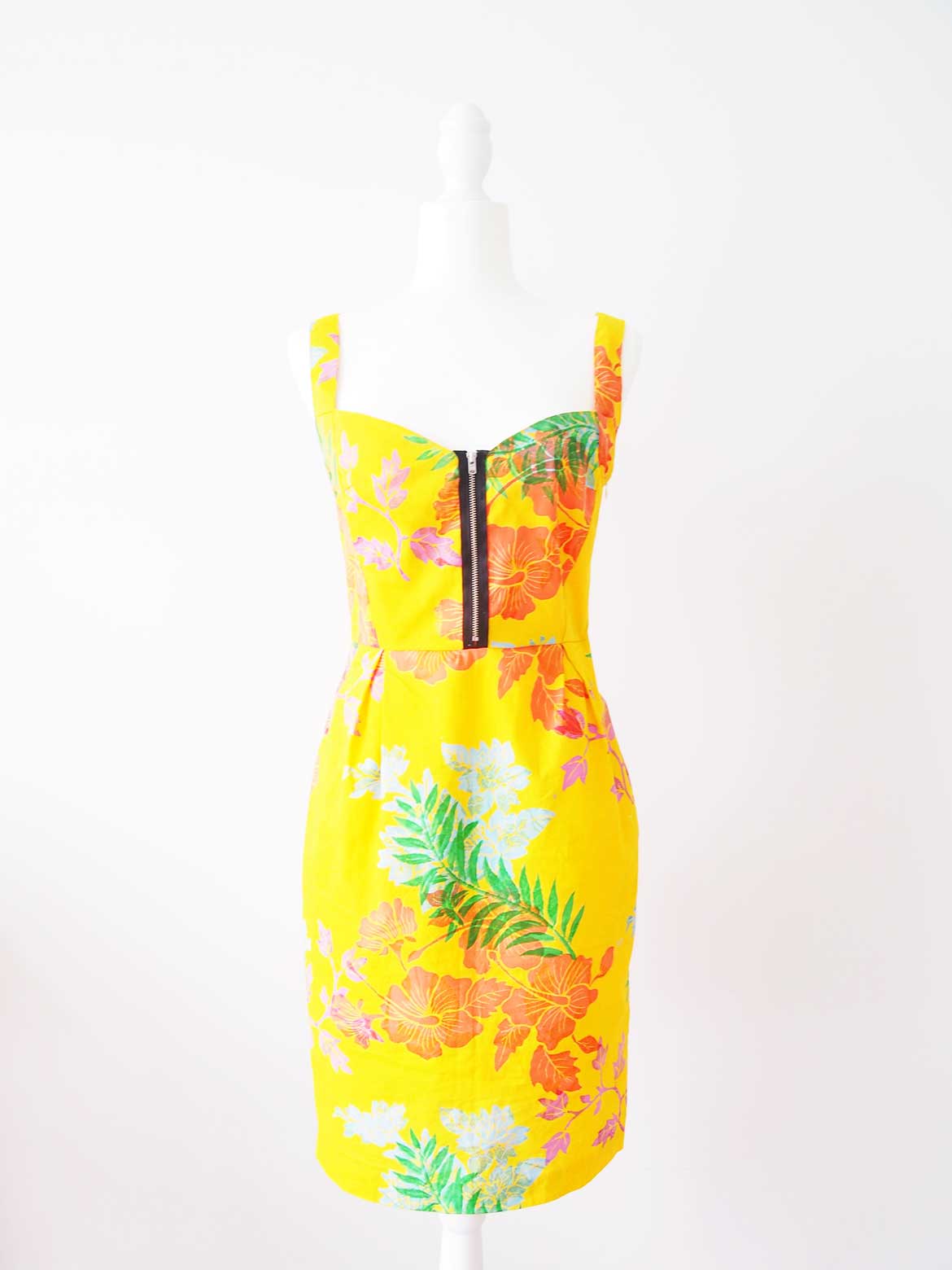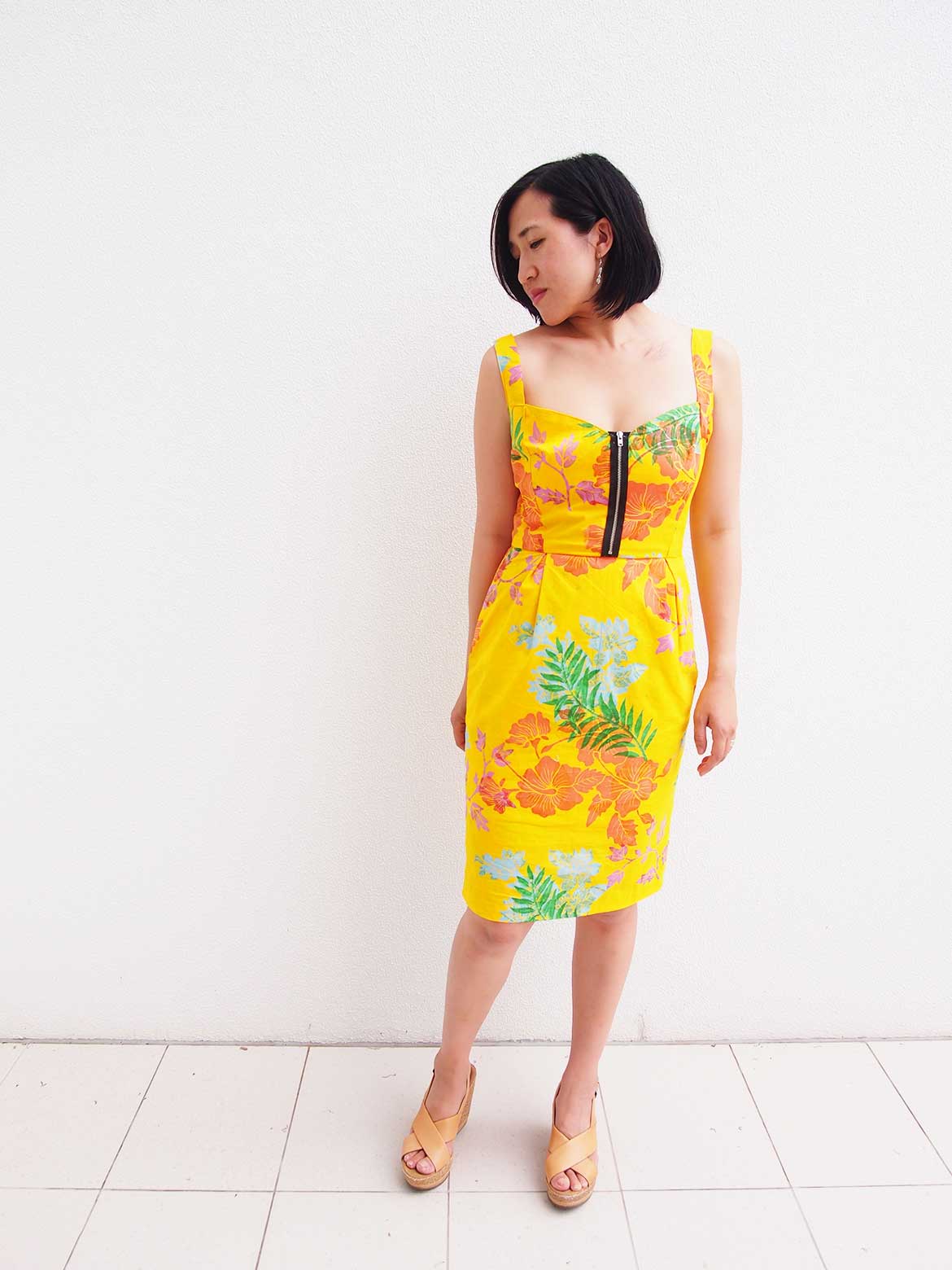 Front Zipper Alteration
I went for a chunky black zipper because I figured if I'm going to make this adjustment, I may as well be bold about it. I'll be doing a tutorial soon on how to insert a zipper to any bodice. I think it looks pretty funky and it's a handy trick to have up your sleeve if you are a nursing mother! I didn't make any other structural adjustments to the sewing pattern.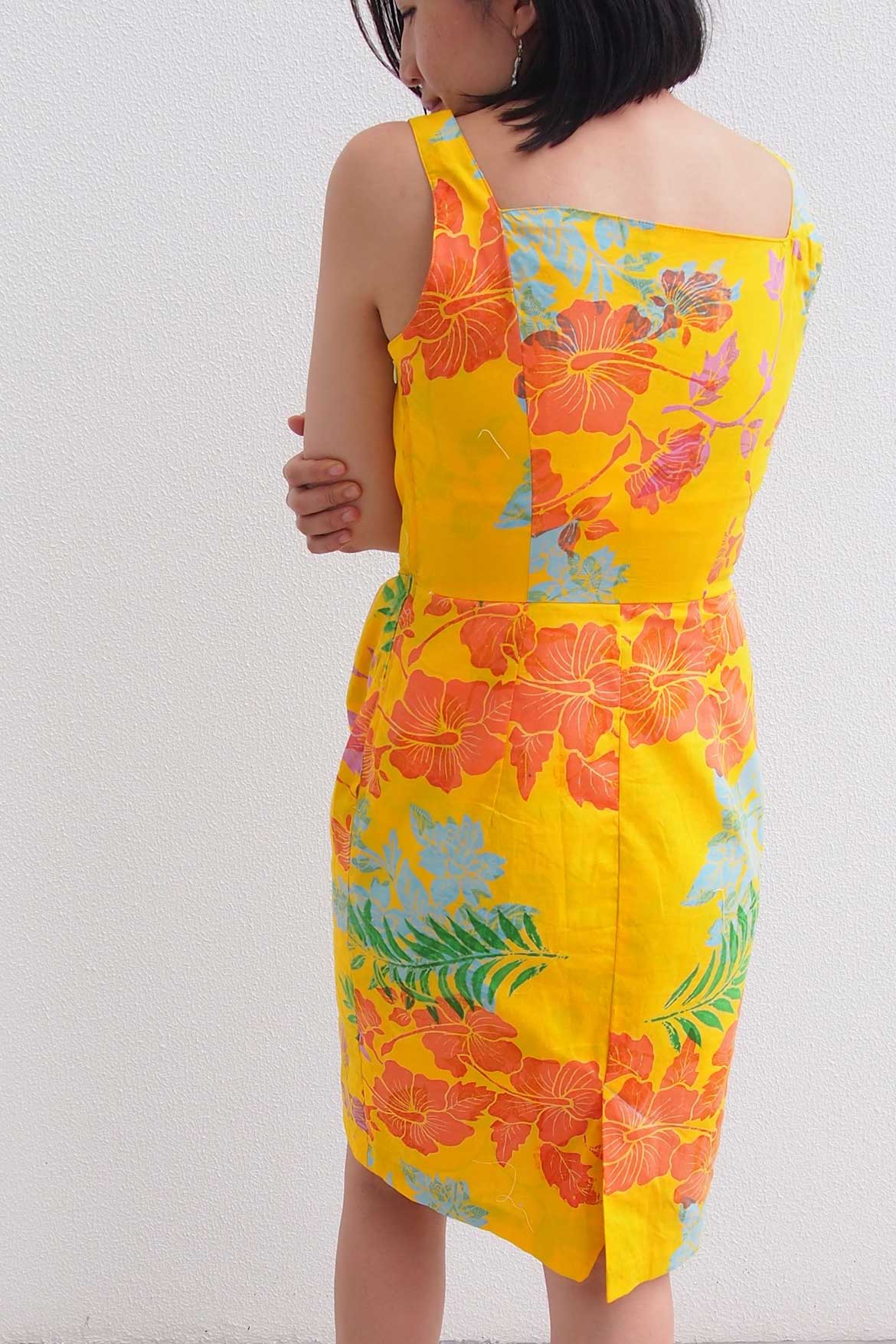 The Fabric
My parents were in Indonesia recently so I asked them to look for a batik with a tropical print. Batik is one of my favourite fabrics because it's very easy to sew and it's very light and comfortable to wear. They got it spot on with this yellow fabric with palms and hibiscuses!
I made these harem pants and Free People inspired dress from batik fabric too.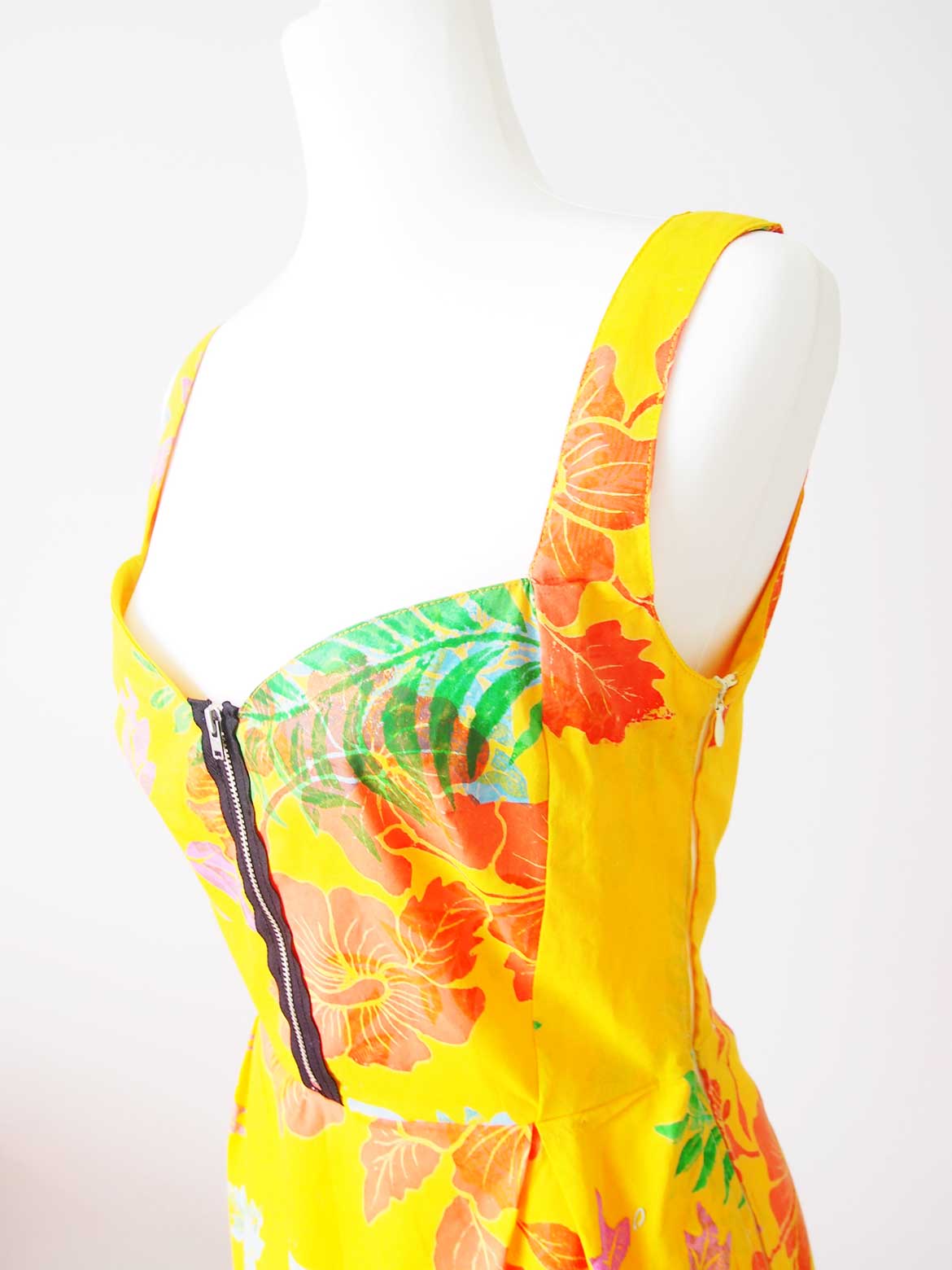 Sewing Pattern Review
This pattern is not hard to sew, I just made it complicated for myself by adding a zipper, haha. My mum was visiting when I was making this dress, so we had lots of fun sewing it together. There were definitely moments though, where the written instructions had us going, "huh?", but we got there in the end. Unlike Japanese sewing patterns, Burda patterns don't come with diagrams 🙁
The most confusing part for me was the flap at the back of the skirt. The instructions didn't make much sense to me so I think I ended up putting the flap the wrong way around… The fabric we used is not bottom weight fabric, so we added lining to the skirt.
I've never made anything with a sweetheart neckline before, so it was a pleasant surprise to find it's not as hard as I had feared. It looks really feminine, despite the black zipper, don't you think?
The great thing about this Burda sewing pattern is you can use the bodice and switch the skirt, or use the fitted skirt and attach a different bodice. I'd like to sew this pattern again, maybe with a flared skirt. I'll have to wait until Umi is weaned to make the bodice without the zipper front though!
Have you sewed Burda patterns before? What did you make?