I made this front zipper dress from a Burda patterns sewing pattern for a sweetheart neckline dress. I wanted to add a front zipper because I need nursing access, but I think the zipper also gives a nice modern twist to this otherwise girly sewing pattern.
See more photos and review of my Hawaiian print Burda patterns sweetheart dress.
You should be able to use this method to add a front zipper to any bodice sewing pattern. Just be aware of the length of the bodice – it's easiest for a shorter bodice, so that the end of your zipper can be stitched into the waistline.
Step 1
Take your bodice sewing pattern, and instead of placing the centreline on the fold, add a 1.5cm (2/3″) seam allowance. You should end up with two mirror image pieces for the bodice, instead of a single bodice piece.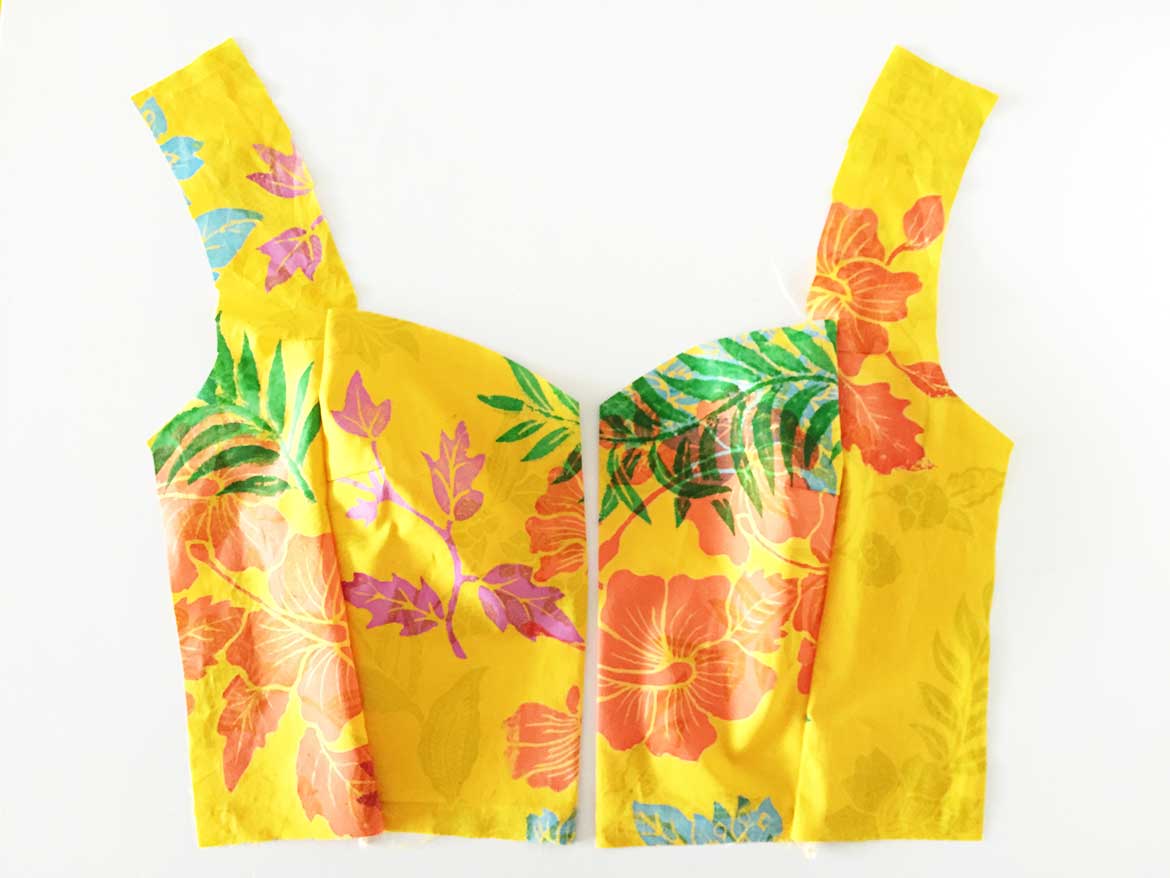 Step 2
Press along the seam allowance you just added. Construct the rest of the bodice as per sewing pattern instructions.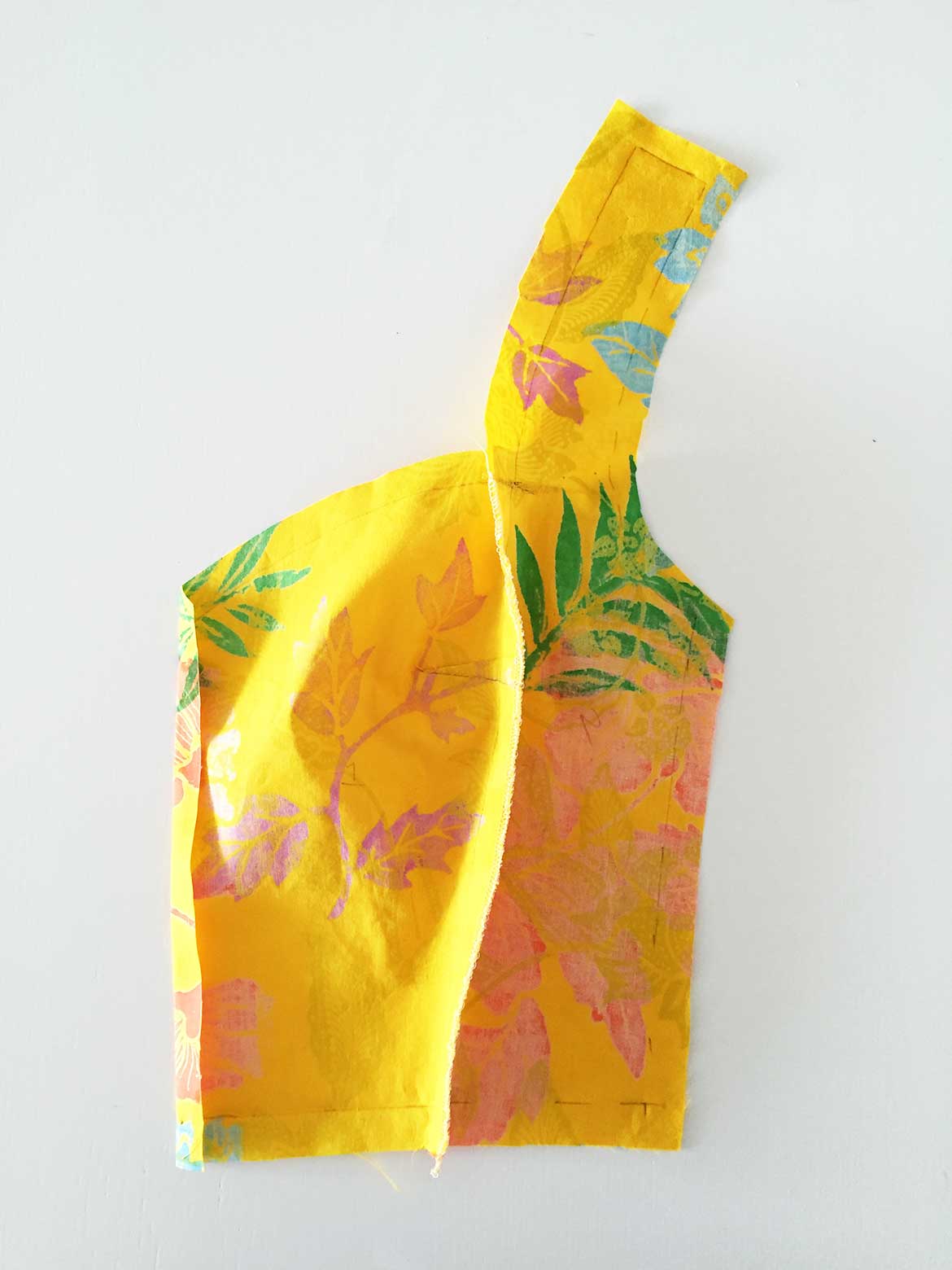 Step 3
You need a zipper that is the same length as your bodice. Baste this zipper to the bodice. Try on your bodice and if you're happy with the position of the zipper, stitch using thread that matches the zipper.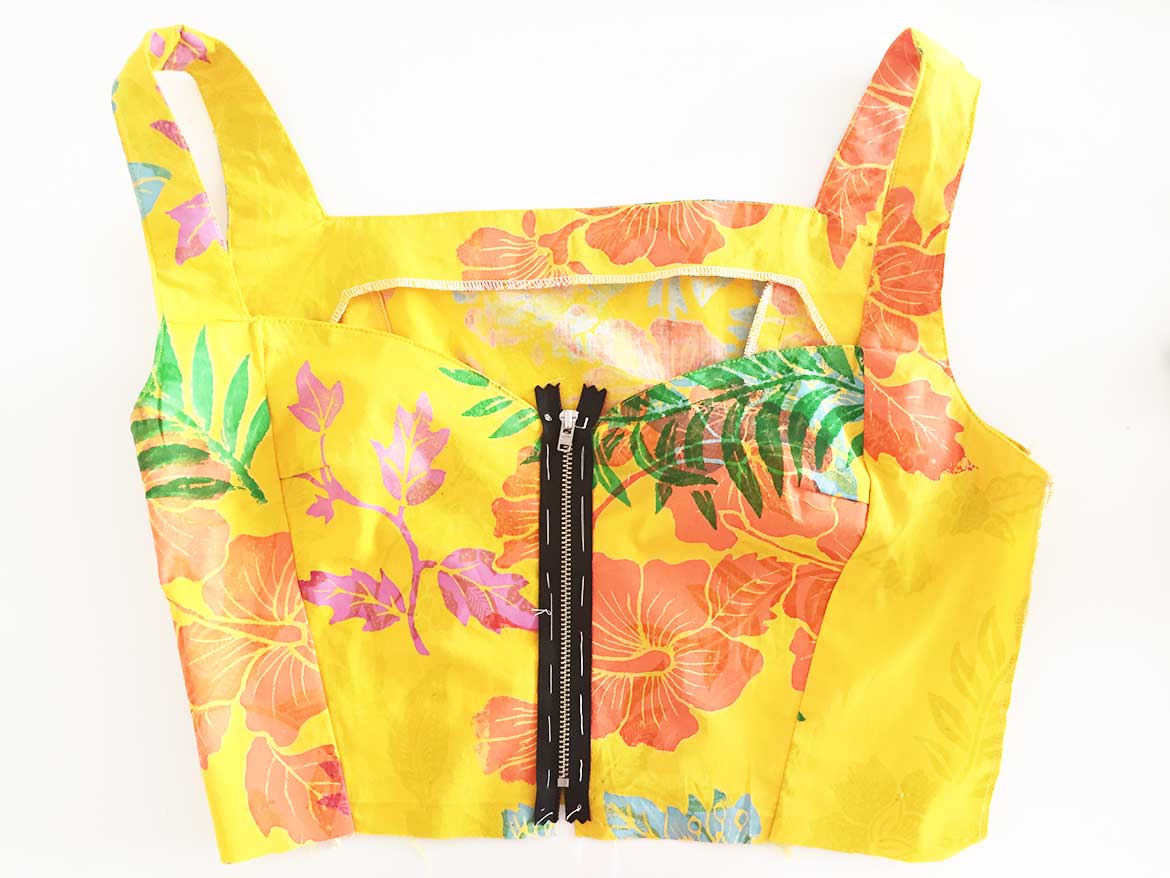 Step 4
Attach the bodice to skirt as per sewing pattern instructions. Make sure you catch the bottom of the zipper when you stitch the skirt on to the bodice.
Step 5
Fold the protruding top tape of the zipper over the bodice. Hand stitch into place. Finished!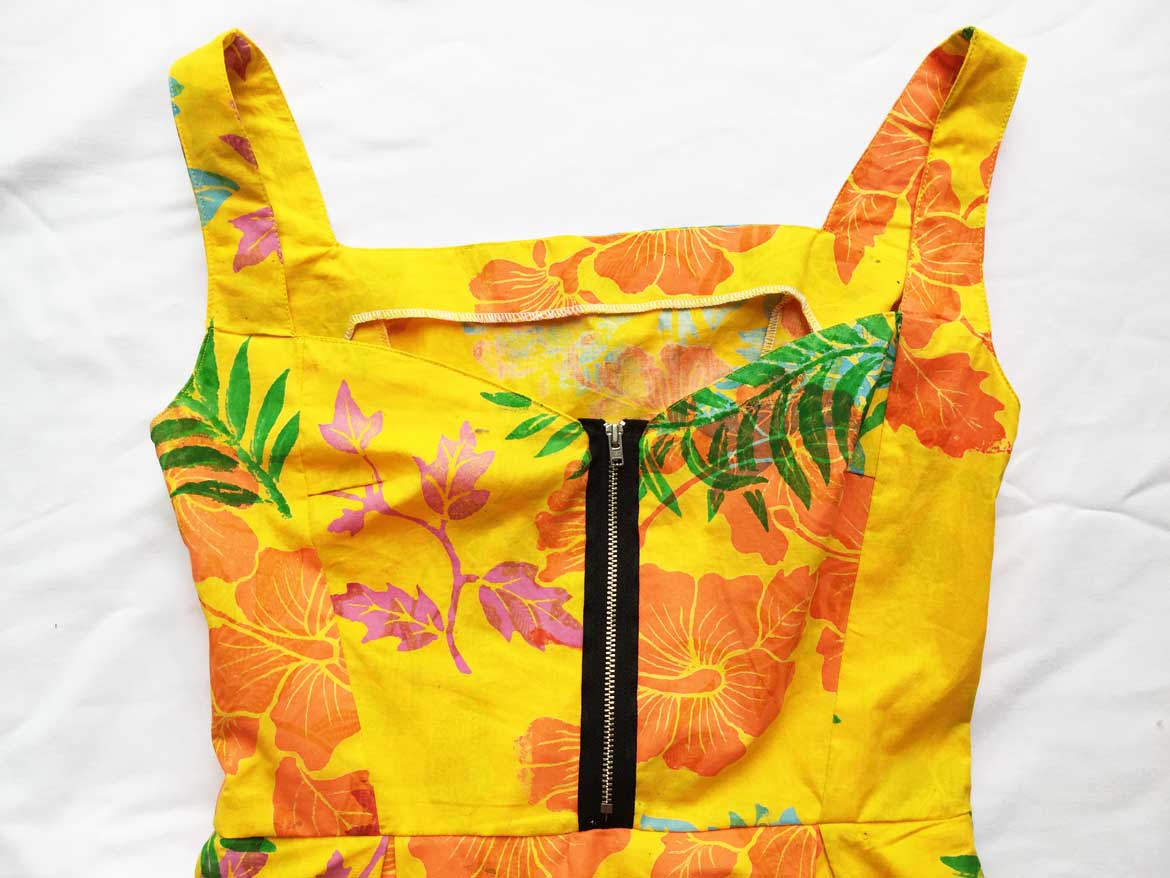 As a nursing mama, this technique has opened up a whole new (sewing) world. Here are more dress sewing patterns which you could turn into a front zipper dress: The Gathered Sundress by Pattern Runway (1), Florence Tulip Dress by Named Clothing (2) and StyleArc's Tulip Dress (3).

Images Sources: 1. Pattern Runway | 2. Named Clothing | 3. StyleArc
Can you think of sewing patterns out there you could turn into a front zipper dress?