There's lots of cute and funny Valentines Day cards out there, but nothing beats handmade! I've made this free printable card so you can say "I love you" in a unique way this year. Here's how you can make this easy pop-up card in time for February 14.
1. Download printable card
Download my Free Valentines Day Printable Card, and print it WITHOUT clicking "scale to fit". If your printer settings asks for a "scale", make sure it is set to 100%. The file can be printed in black and white, which means you can use your work printer, woohoo!
2. Cut
If printed correctly, the rectangle border should measure 12cmx18cm (4.75″x7″). Cut around the edge of the border. Then, carefully cut out the house, leaving the dotted line at the top of the chimney and the base of the house intact. Also cut out the door.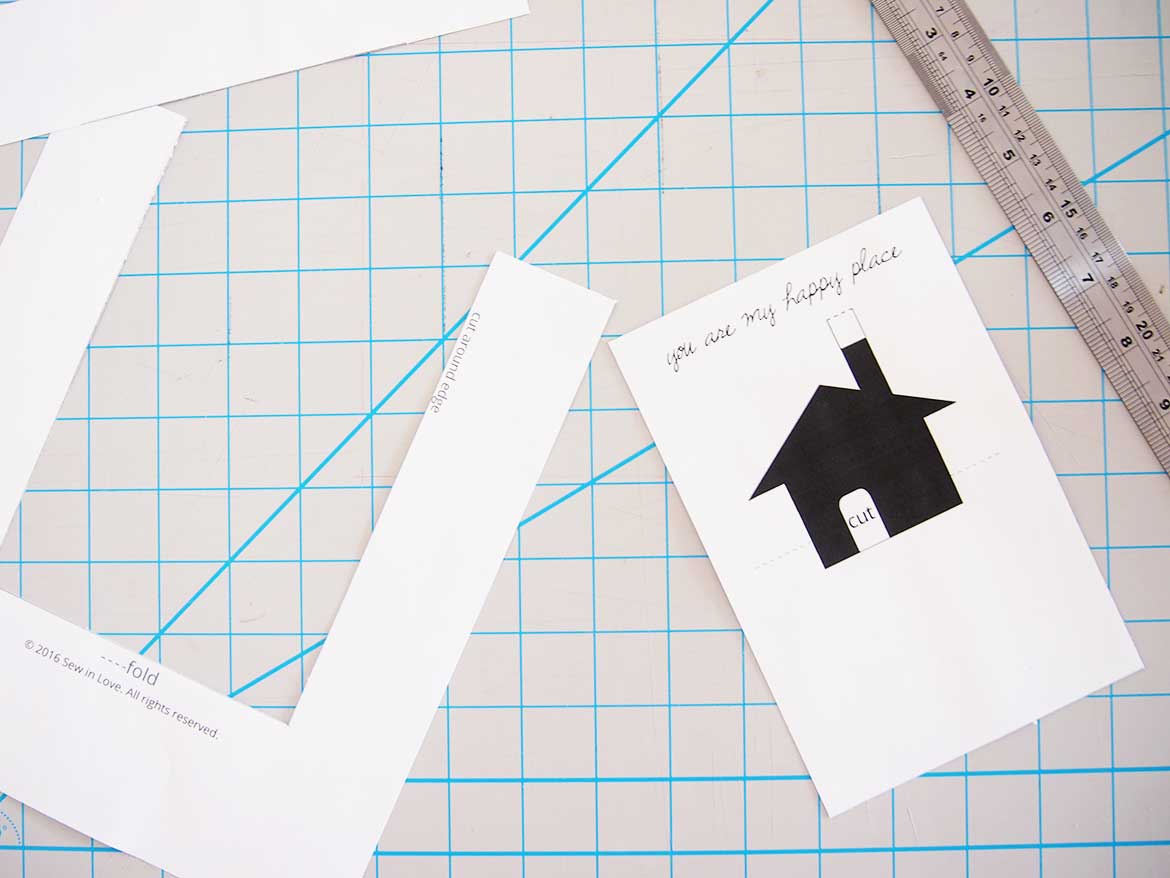 3. Fold
Fold the paper along the dotted lines. You will also need to fold where the black part of the chimney ends as well as the base of the house.
4. Glue
Stick your pop-up card on to a piece of folded cardboard. I pasted some polka dot wrapping paper on a piece of cardboard first.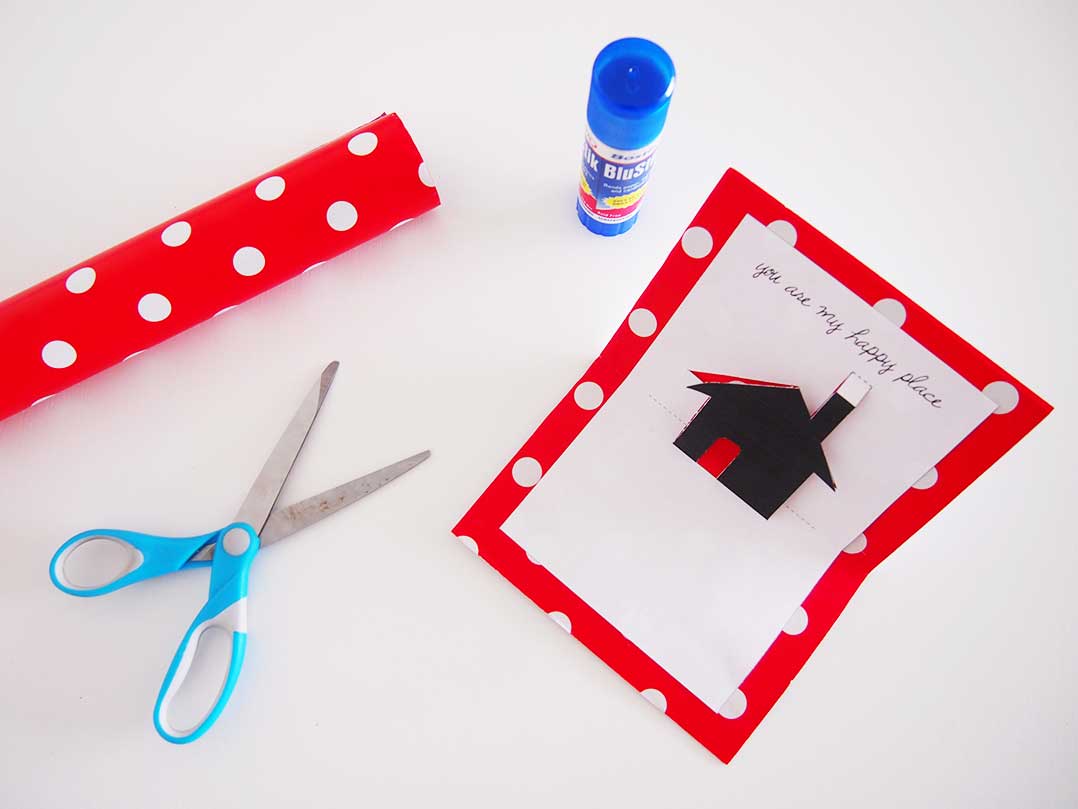 5. Decorate the front
For added cute-ness, decorate the front of the card by sticking on a love heart. I used a paper punch to cut a heart out of the same polka dot wrapping paper. I have a jumbo heart paper punch similar to this one (affiliate link).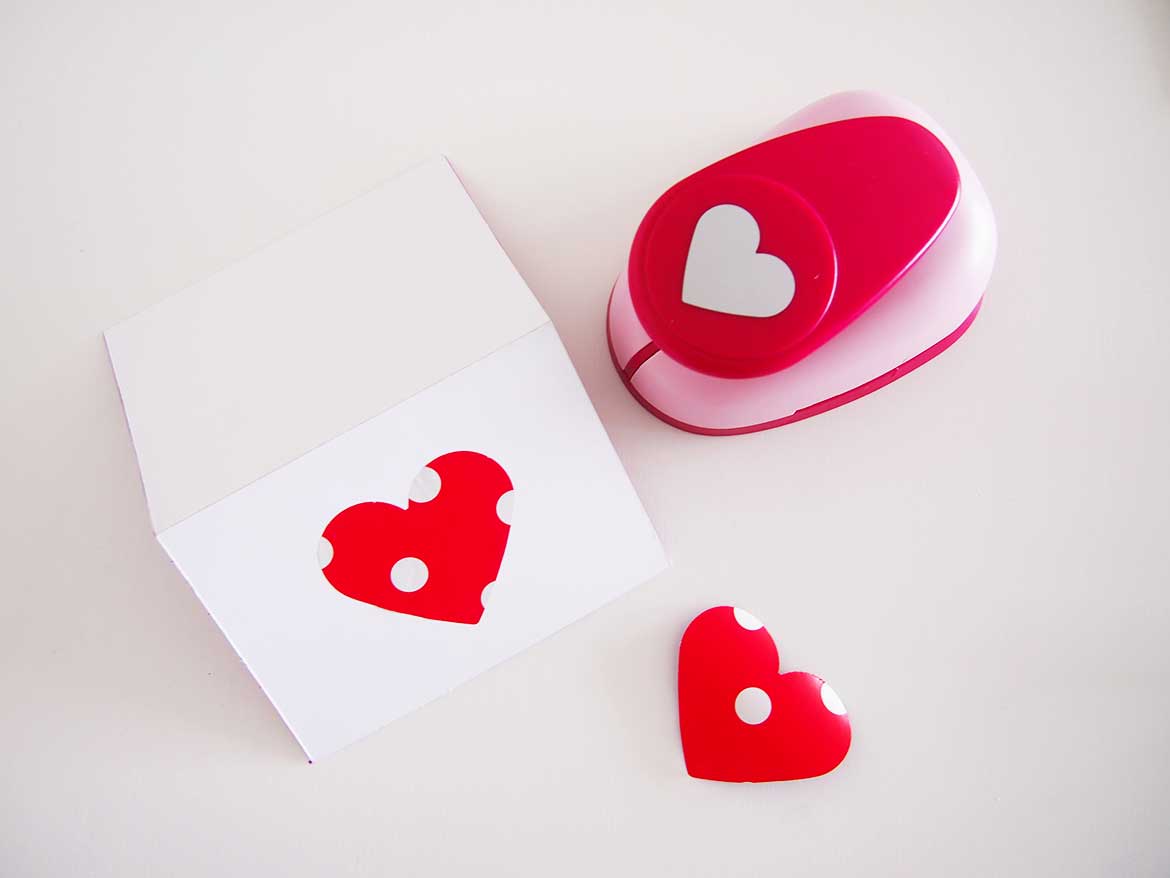 That's it! There's plenty of white space at the bottom of the house to write your own personal message.
It's Valentine's Day after all, so please share the love by pinning the image below. You can also share this post on your social media channel of choice by clicking on the icons on the left. Thank you so much <3
Will you be making Valentines Day cards this year? Happy Valentines Day everyone!