We are sewing McCalls Patterns M6959 Dress A in this Sew-along. In Part 1, let's trace and cut the pattern pieces.
Tracing the Pattern
For Dress A, there are only 5 pattern pieces, yay! I like to trace my sewing patterns, because you never know when you might need to make a smaller or larger size one day. I have a big roll of tracing paper, which I placed on top of the McCalls pattern. Place some heavy objects on the paper to keep it still, and use a pencil to go over the pattern lines and markings. Don't forget to mark the grain lines (the big arrows), they become especially important in this sewing pattern!
Cutting the Fabric
I chose a printed cotton lawn for my dress. The floral print is pretty random, which was very lucky, as you can see with my pattern pieces below. These are the front bodice (Pattern Piece 1) and front skirt (Pattern Piece 4). The floral print of the two pieces meet at perpendicular to each other. At first, I thought I had made a terrible mistake, but I double checked the cutting layouts, and this is how it's supposed to be done! It is a full skirt, so the fabric does drape down and camouflage the mis-matching print a fair bit. But if you've picked a striped or checked fabric, I'd think about switching to a solid or a more random print fabric.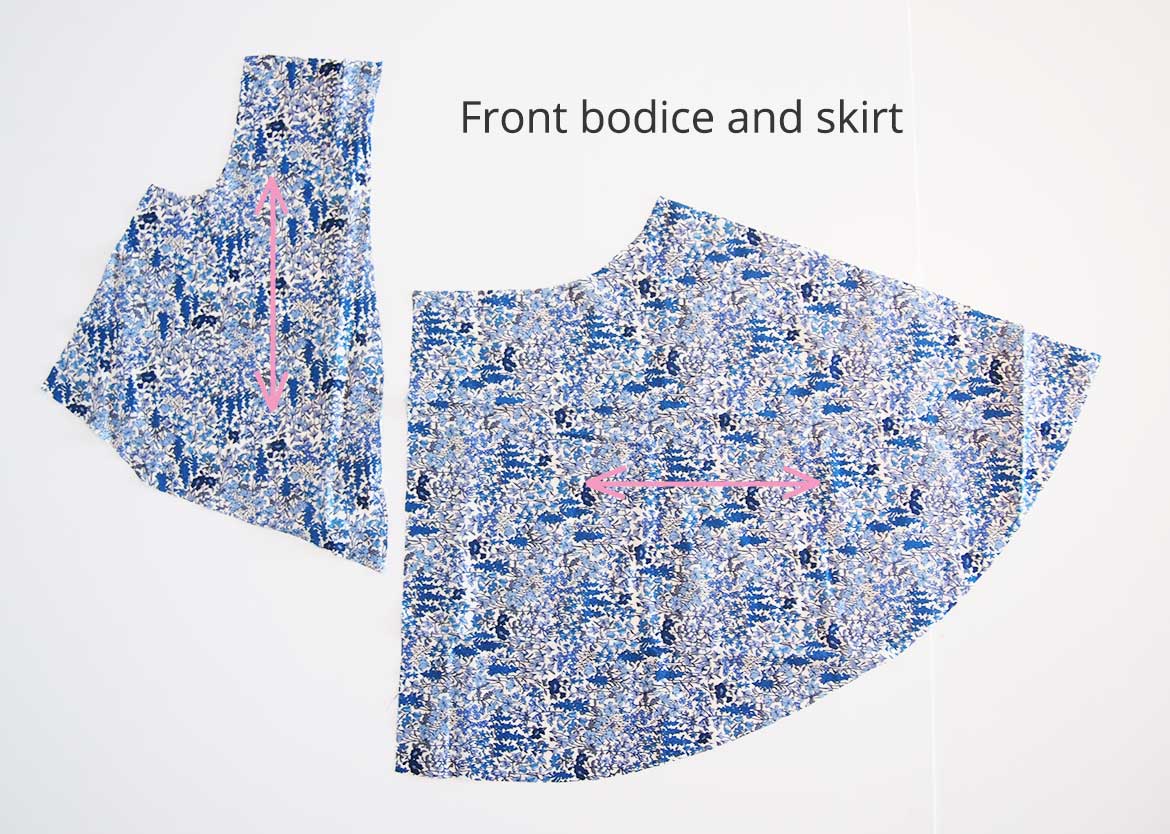 Using the 5 paper pattern pieces, you should end up with 8 fabric pieces:
2 x Front bodice
1 x Back bodice (cut on the fold)
2 x Sleeves
2 x Front skirts
1 x Back skirt (cut on the fold)
The back skirt was too wide for me to photograph, but below are my back bodice and sleeves.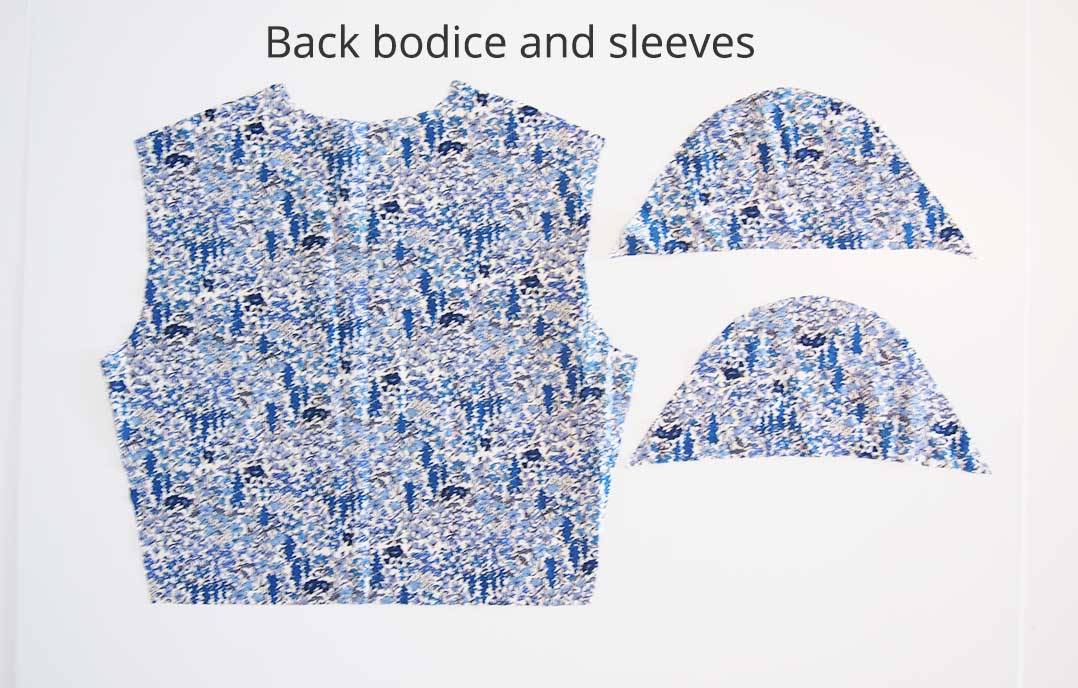 Adjustments to the Pattern
I've shortened the skirt by 10cm (4″) because I want it to sit above my knees and I'm only 165cm (5'5″) tall. If you're thinking about adjusting the skirt too, just remember there's no hem. We'll be using bias tape to finish the hemline, so keep that in mind when you are deciding on the final skirt length.
Up Next…
In Part 2, let's start sewing the bodice. The blog post for Part 2 will be up in one week's time 🙂
What fabric did you choose? Are you making any pattern adjustments?