This is the final post in the McCalls Patterns M6959 Dress A Sew-along. In Part 4, we'll attach the skirt and finish off the dress with bias tape.
Other blog posts in the series:
Making and Attaching the Skirt
Woohoo! We are on the last step to complete our McCalls Patterns M6959 dress – well done everyone!

In Part 2: Making the Bodice, I adjusted my side seams to give me more coverage across the chest area. So I've made sure to stitch the skirt pieces with the same adjustments, otherwise the side seams won't match up.
Make sure you baste the skirt to the bodice before you stitch with your sewing machine. This is also a good time to try on your dress again, and double check that you are happy with the skirt length.
Once I attached the bodice and skirt, I went over the seams with my serger.
Lots and Lots of Bias Tape
I don't think I've ever used so much bias tape on one project before! It does get a little tedious, but there's something very satisfying about achieving neat edges and hems using bias tape. I'm especially proud of my mitred corners.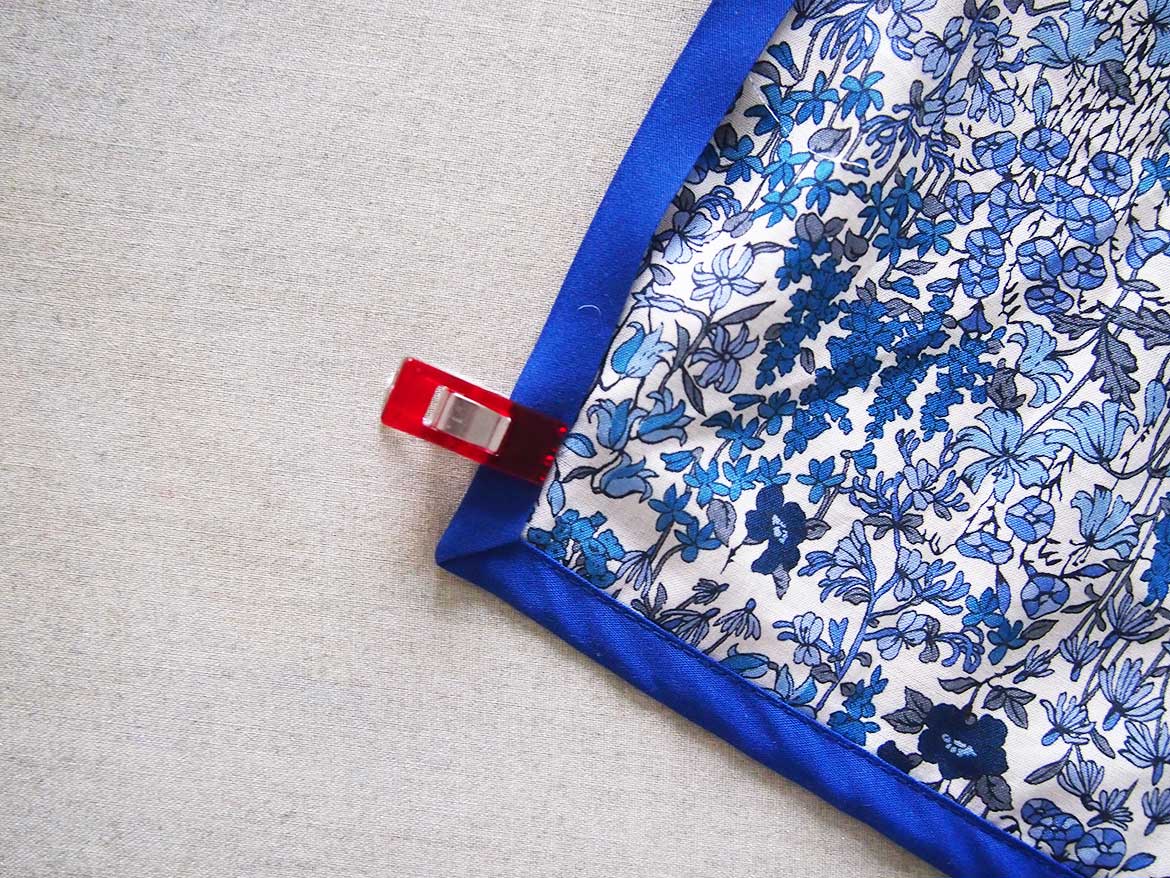 I found a great video tutorial (below) that shows you how to create mitred edges with bias tape. I went the extra step and used my iron to press the corners down before I sewed them (around 2:18 in the video). I think it's well worth the effort, especially with this dress because your handiwork will be on display for all to see.
Adjusments to the Pattern
As described above, I made slight adjustments to the skirt's side seams to match up with the bodice. The only other little thing I did was to add a snap button to the front of the dress. I just found the cross-over front to gape too much, especially if I sat or bent down. You can't see the snap button but it makes all the difference in terms of keeping my bra from being on display.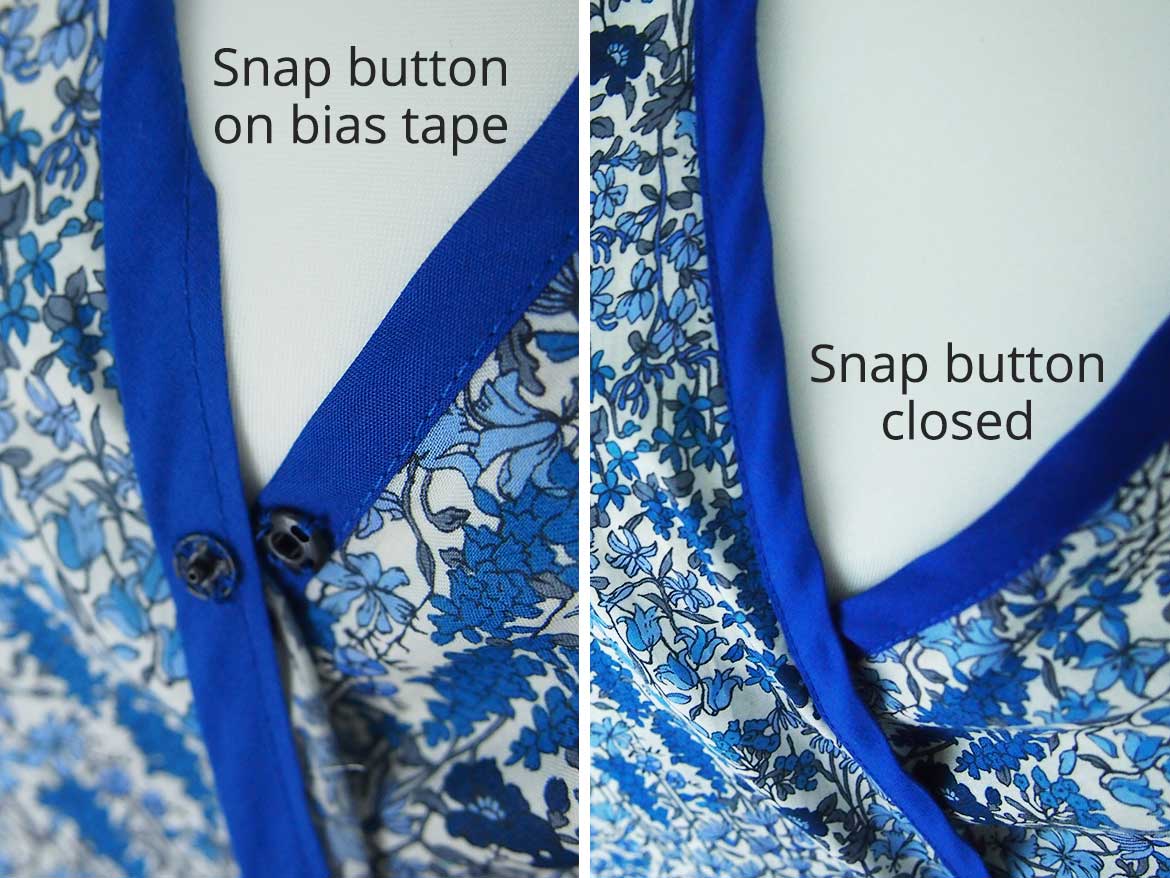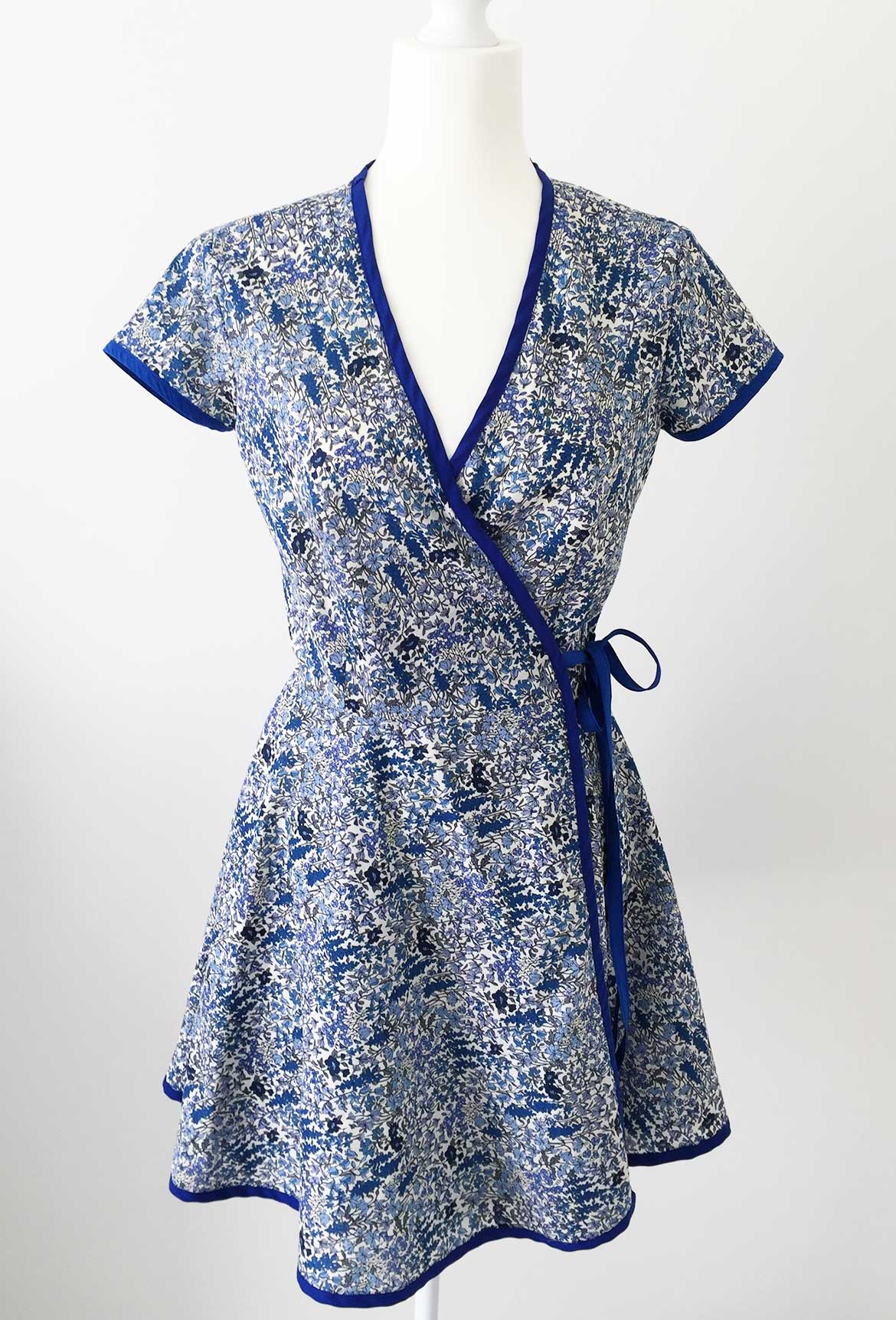 Conclusion and Sewing Pattern Review
I'm really happy with how this wrap dress turned out! I think it's a combination of a great pattern and good fabric choice. I loved being able to finish all the edges with bias tape as well – it gives it a unique look I think. I would love to try the design with the collar next time.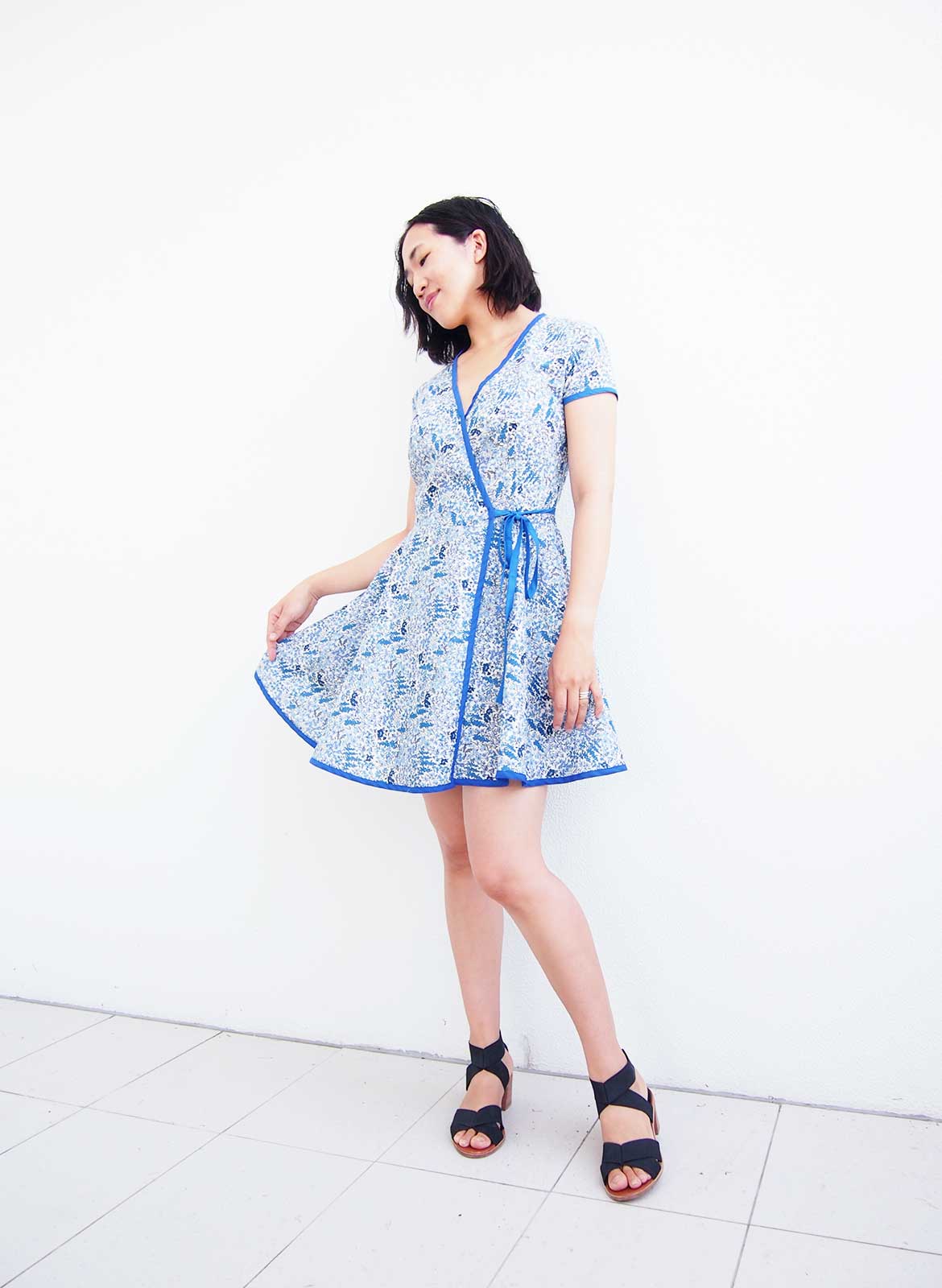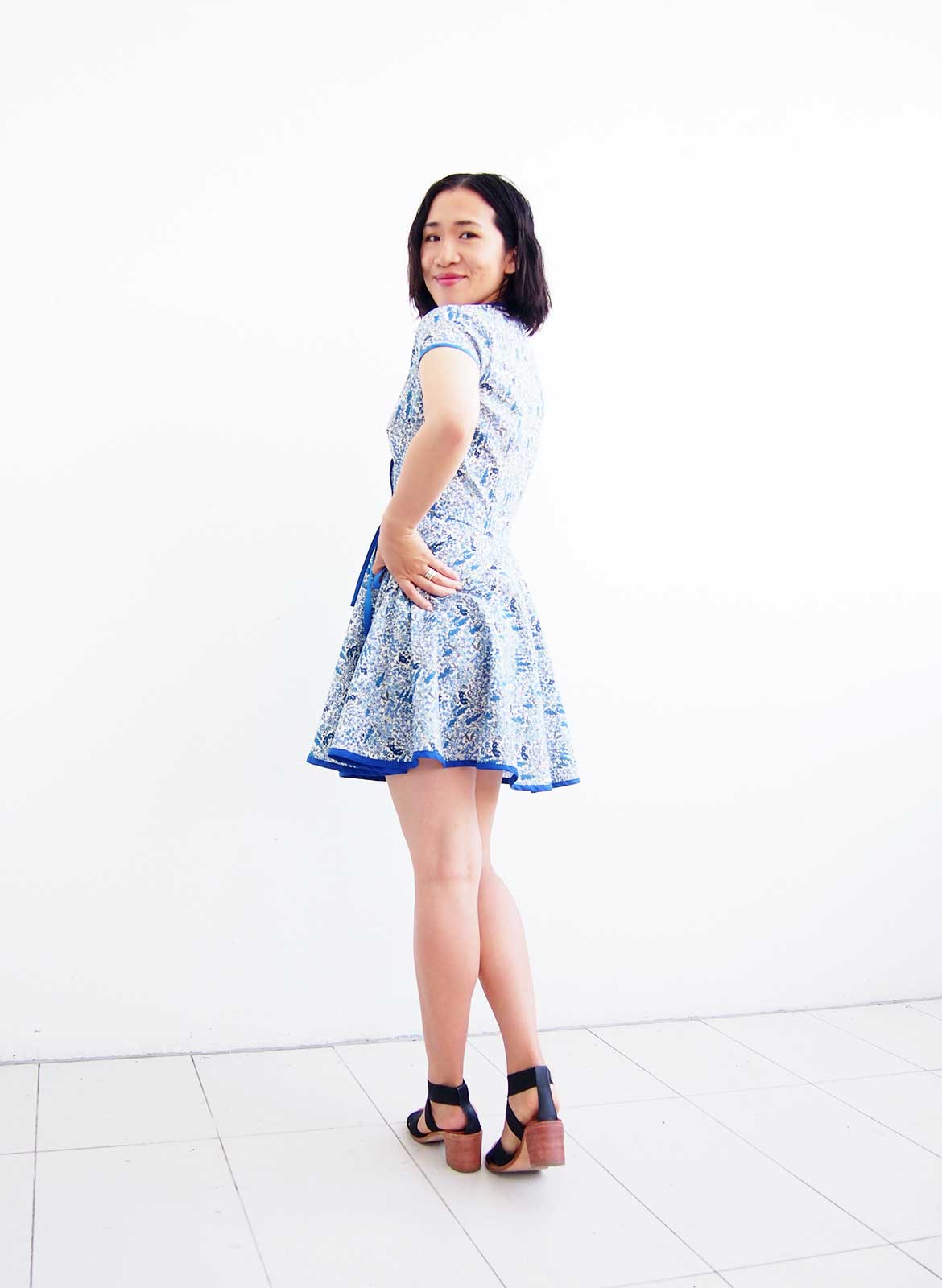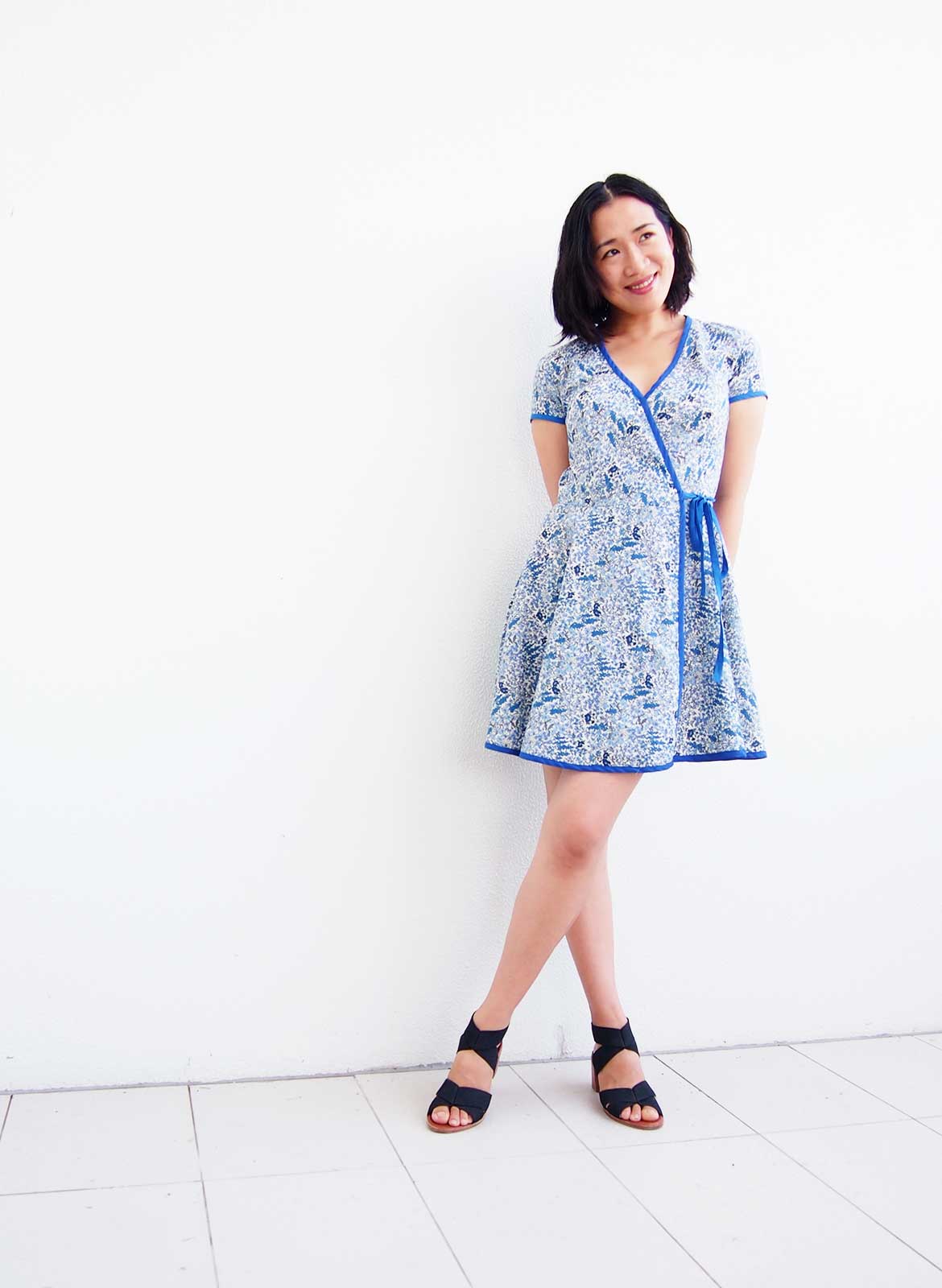 Thank you so much for being part of this Sew-along! I really hope you enjoyed it. And if you are just reading along, I hope you enjoyed it too and maybe you can also make the dress too one day.
What did you think of McCalls Patterns M6959 wrap dress? Would you make it again?