This baby bonnet/hat is fantastic knitting for beginners. You'll get lots of practice of basic knitting stitches, like rib stitch and decreasing stitches. The beautiful bumpy pattern of the bonnet is created with simple knit and purl stitches .
It's still summer in Australia, so I was probably the only crazy person knitting a wool hat for my baby in the heat of summer. We are, however, in Japan on vacation at the moment. Up here in the northern hemisphere it's the middle of winter. We'll be visiting my Obaachan (grandmother), who lives in far north Japan, where it's extra snowy and extra freezing. Hence the need for a warm hat for Umi with straps to make it stay on her head – yay to bonnets!

The Pattern
This knitting pattern is from the gorgeous book, Vintage Knits for Modern Babies by Hadley Fierlinger. You can get the Modern Baby Bonnet knitting pattern for free via Craft Foxes.
The bonnet looks way more complicated than it actually is to knit. The "bumpy" pattern on the bonnet is made with simple knit and purl stitches, and knits up very quickly. I think the only tricky part was shaping the back of the bonnet, but if you scroll down to the comments on the pattern website, someone has kindly explained in detail how to do the stitches required. I think this pattern makes perfect knitting for beginners!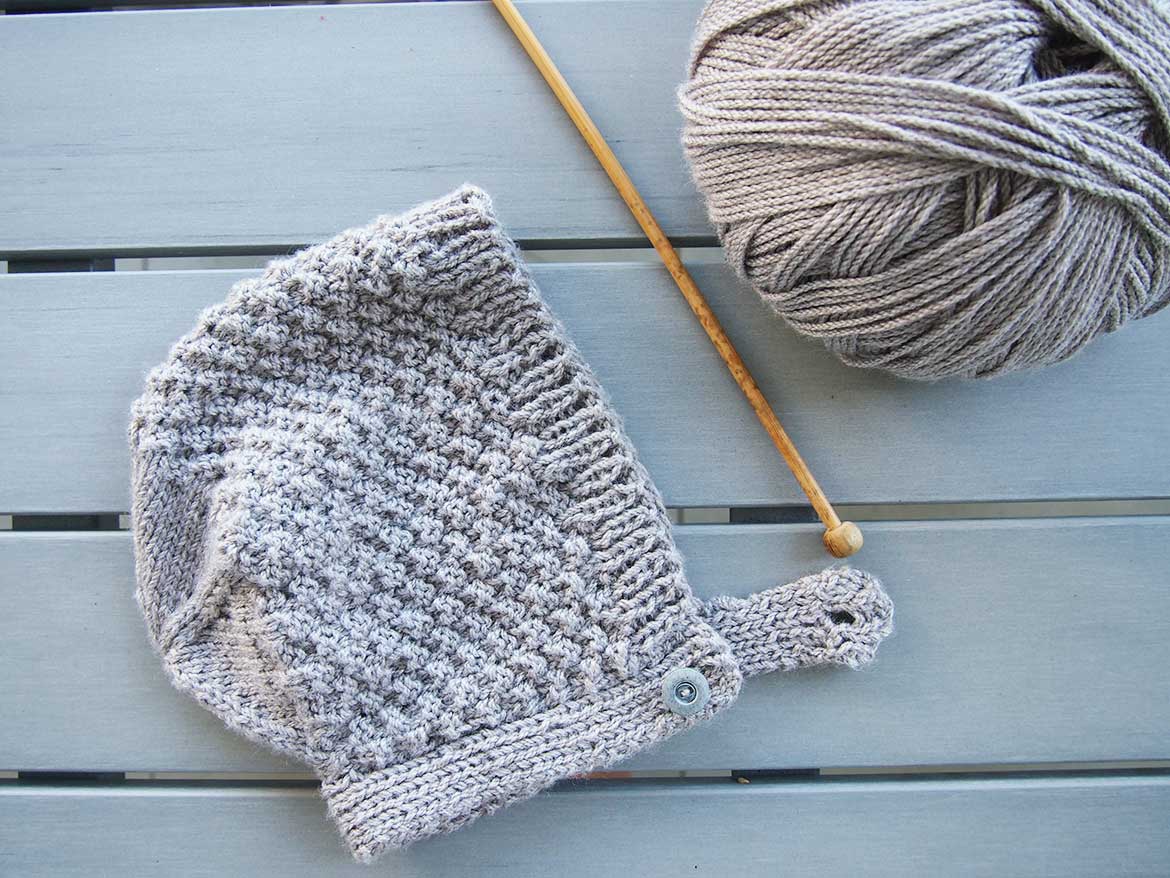 If you go to Ravelry's page for Vintage Knits for Modern Babies, you'll see all the beautiful knitting patterns included in the book. I think I need to knit one of those Ballet Blossom cardigans for Umi! You can purchase Vintage Knits for Modern Babies from Amazon.
The Yarn
I used Bendigo Woollen Mills Stellar in the colour "Shell" to make Umi's bonnet. Being 50% wool / 50% bamboo, it's nice and warm without being too heavy. Bamboo seems to adds  nice silky touch to the yarn as well. Bendigo Woollen Mills makes beautiful Australian yarn and I love that they sell BIG balls of yarn. One of the highlights of being back in Australia is that I can order yarn economically from these guys!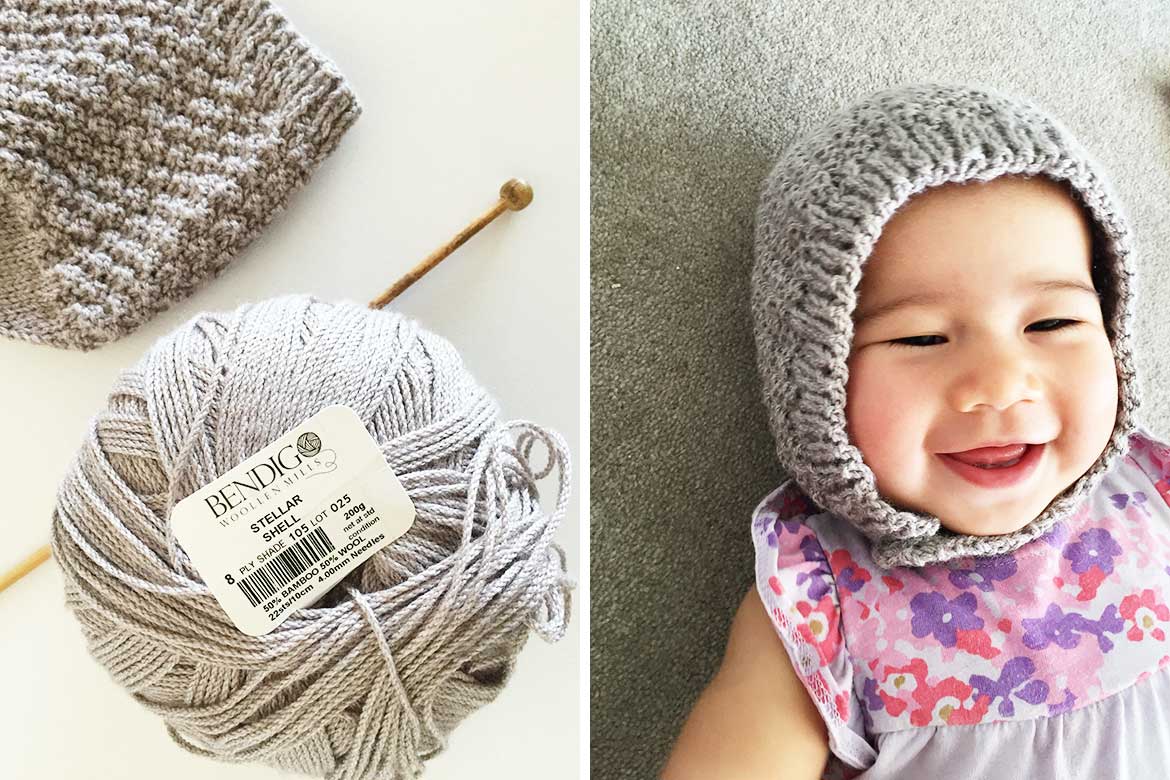 Our Japan trip included the stopover in Guam to attend my childhood friend's wedding. I was very excited to wear my front zipper Burda patterns dress to the wedding! In Japan, Umi met her great-grandmother for the first time. My parents are with us on the trip too, so it was wonderful to have four generations of our Japanese side of the family in one place.