I'm taking you on a mini house tour today! Our new (old) house is a sweet little 3 bedroom cottage, in a beachside suburb in Wollongong, 1 hour south of Sydney. We are only 10 minutes walk to the beach and the train station. Dave's office and Umi's daycare is 20 minutes walk away, so location-wise we are very happy. The house itself is a mash-up of original 50's features and updates which may have been done around the 80's 🙂  We've been here for a month now and it's looking more likely that we will knock the house down and start again, but here's the "before" tour of our little home.
Kitchen and Dining
The kitchen, dining and living spaces are open plan, which is unusual for a house built in the 50's. We think a wall must have been knocked down around the 80's to create a more modern layout. The only thing I have done to this kitchen is to remove the original curtain. It was dirty and hung on a rusty curtain rail. I quite like the view out into the backyard so I never closed the curtain anyway. It's lovely to watch Umi play outside whilst I potter around the kitchen.
How about the ducks on our kitchen splash back tiles? They made us laugh when we first saw them. Our monotone dining set looks very strange in this country style kitchen! Our biggest challenge with our current house is the lack of built-in storage. Luckily, we are very minimalistic when it comes to kitchen appliances, so we've been able to put everything away. There's nowhere to put things like books, outdoor gear, games and suitcases, so these are still packed in boxes for now. I have a feeling they are going to stay that way until we move out again for our rebuild!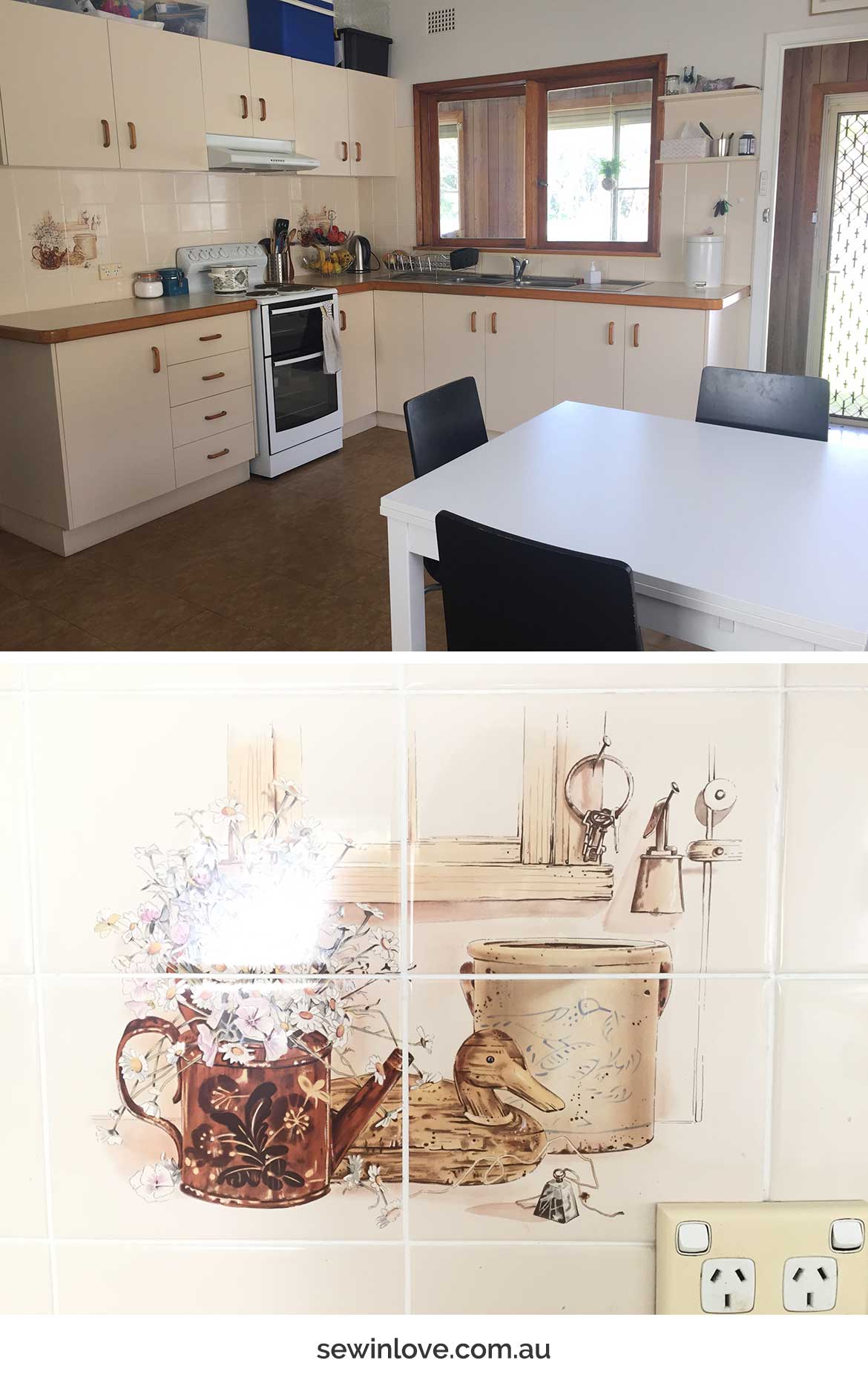 Bathroom
It looks like the bathroom had a more recent renovation, which is really nice. Not sure how we would have coped if the bathroom was in original condition…  Very sadly, there's no bathtub, which is just devastating to someone who grew up in Japan. Hopefully, it's not long (18 months to 2 years?) before we have a new house with a new bathroom and a nice deep bathtub!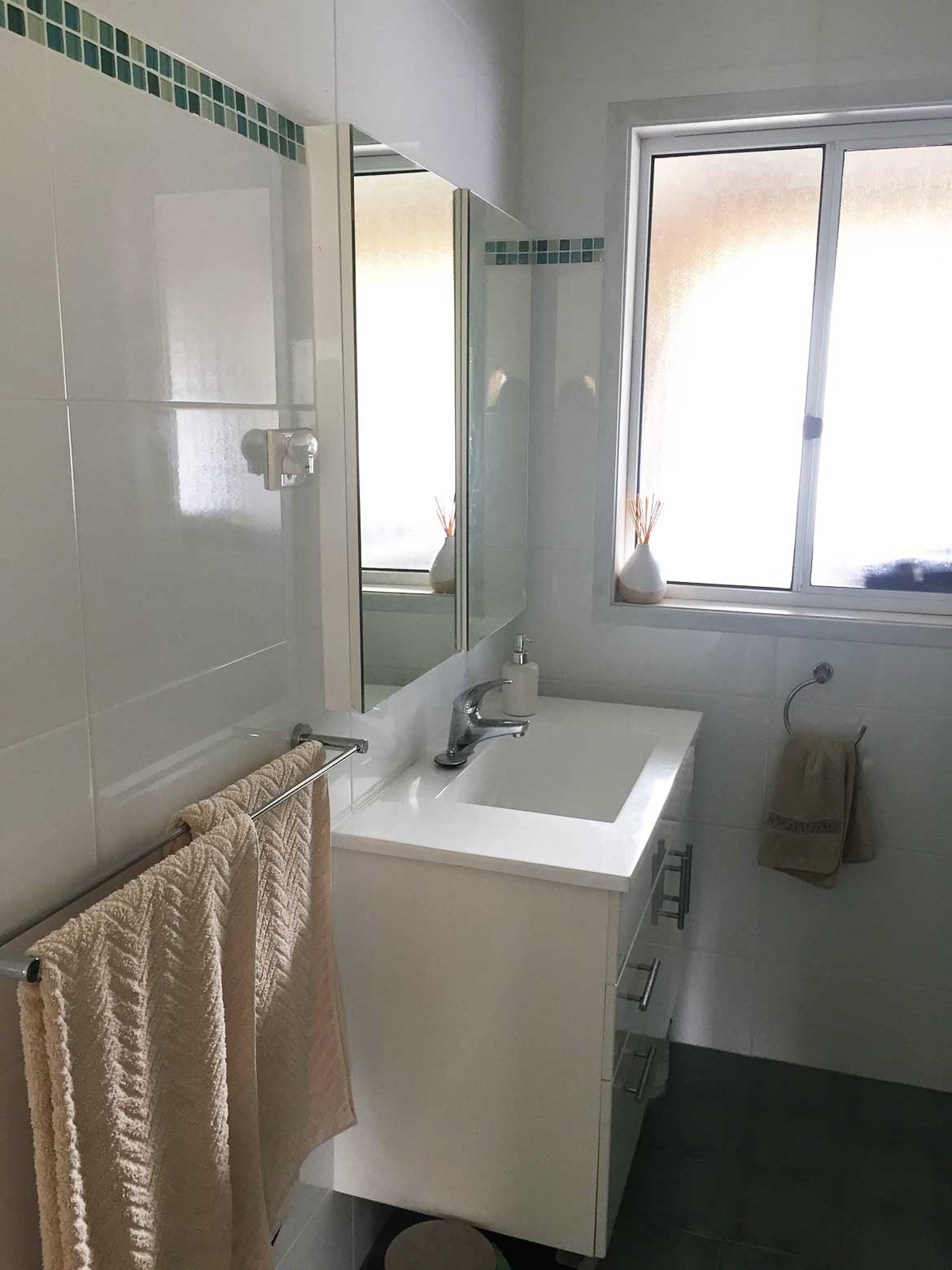 Laundry
You access the laundry through the "sunroom" which is basically an enclosed verandah. I'm so glad the previous owners had this renovation done, otherwise I would have to walk outside to get to the laundry! The laundry is small but there's a twin sink there for some reason. It's also the only room which came with a built-in cupboard, so at least we have somewhere to put towels and sheets.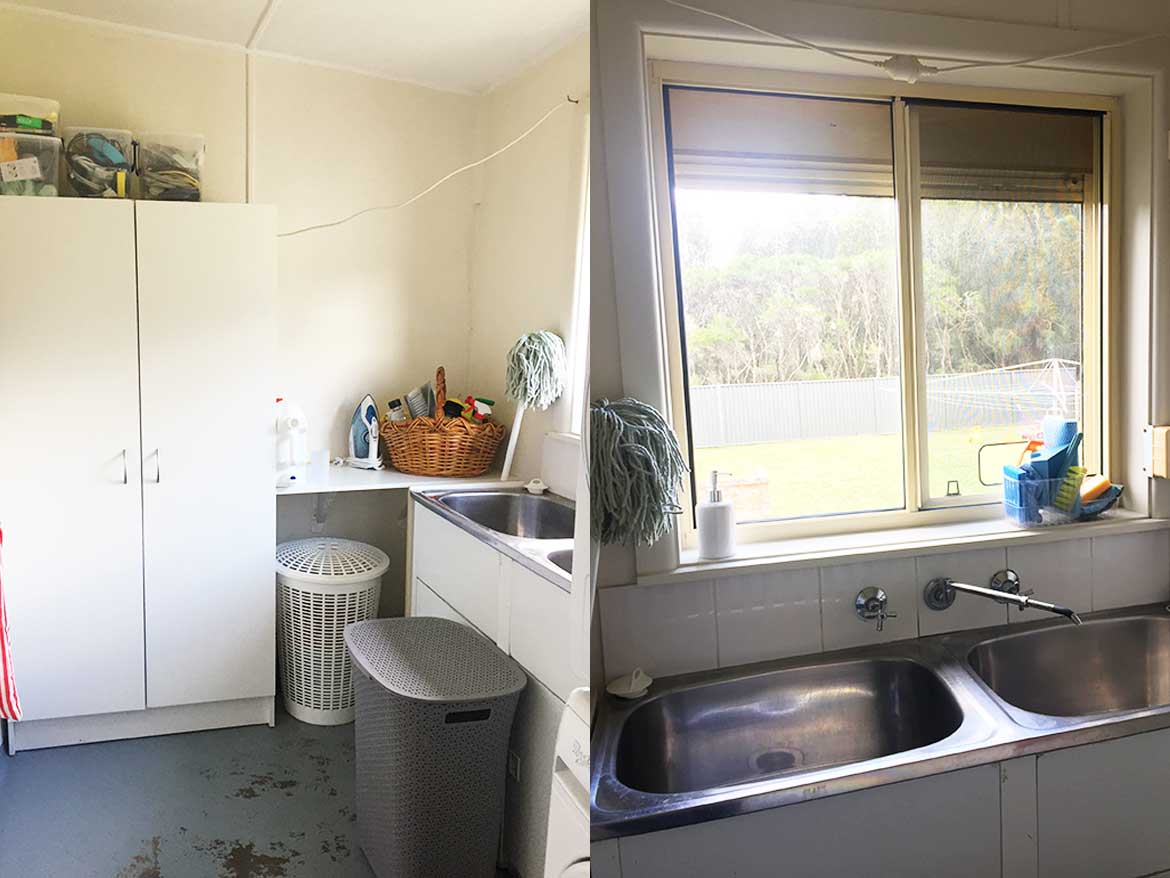 Living and Bedrooms
I've got some handmade things I'm working on to put in our living and bedrooms, so I'll be doing separate room tours later on 🙂
The Best Bit: Our Backyard
By far and away, the redeeming feature of this house is the backyard. It's what sold us the property. It's big, flat and backs on to a reserve. That means the lovely trees are here to stay and we will never have a rear neighbour. It really makes us smile to watch Umi push her favourite stuffed sheep toy in her toy truck around the yard.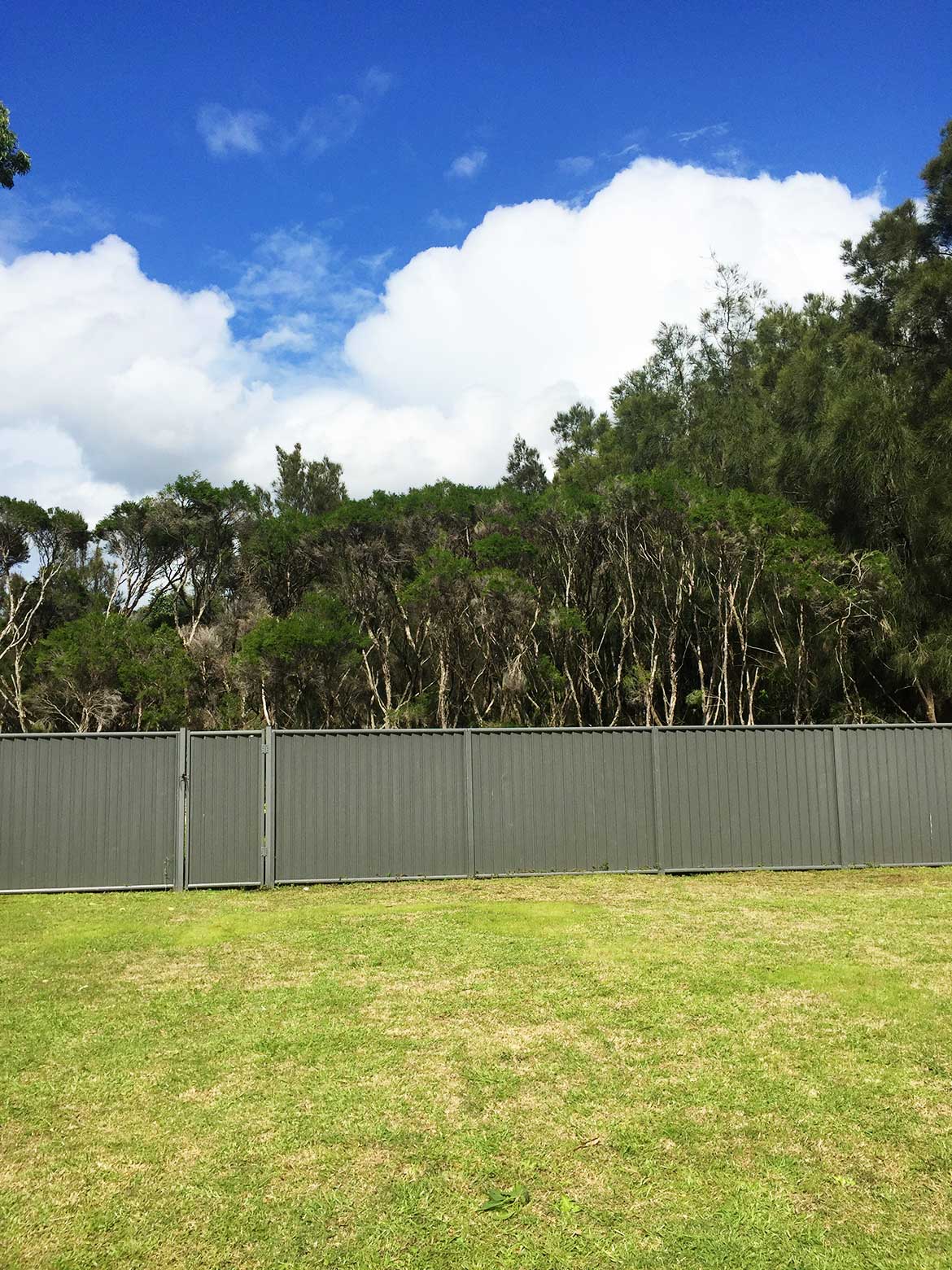 Future House Plans
So, we are ecstatic with the location and land of our new house. The neighbours are lovely and we couldn't be happier with our decision to sell our Sydney apartment and buy a house. BUT something that's extremely important to us is the energy efficiency of a home. Unfortunately, old houses are built to be cold in winter and hot in summer; you simply turn on your heating / cooling device powered by fossil fuels. We can't live like that, so we've made the decision to start from scratch and build a house with insulation, solar panels and batteries.
Right now, we're having lots of fun dreaming and collecting ideas. Being so close to the beach, we want to keep a summer house vibe but use a minimalist and natural Nordic / Japanese design aesthetic we love. I think this style is called organic modern? Here's my dream house mood board (for now 🙂 ):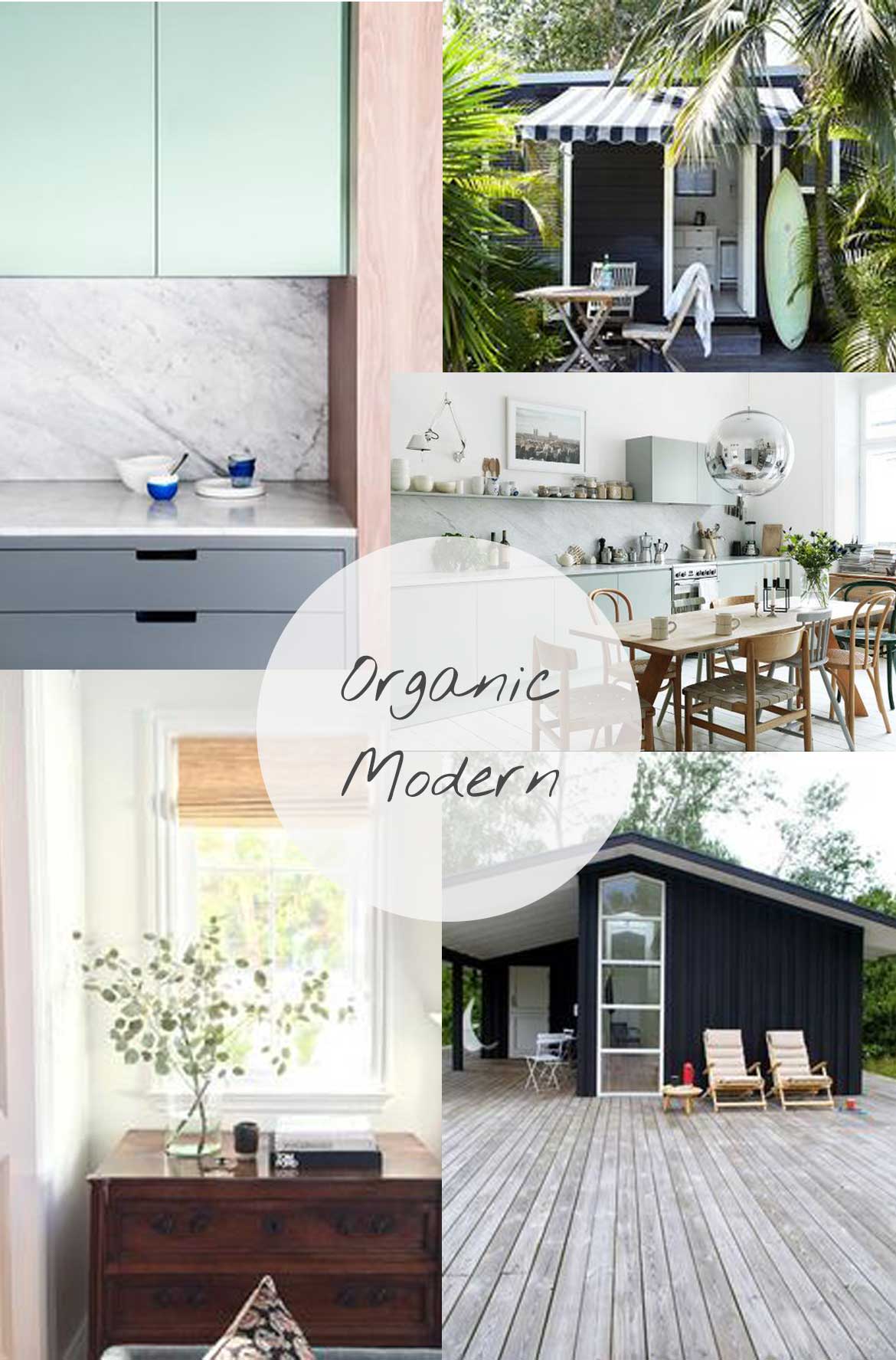 I hope you enjoyed our "before" home tour. I'm really looking forward to sharing my rebuild adventure with you!