Bento bag, or a lunch box bag, keeps your lunch, snacks and cutlery all in a tidy bundle. Using my free sewing pattern and tutorial, you'll soon have a beautiful bag with handles to make lunch time more fun. AND eco-friendly.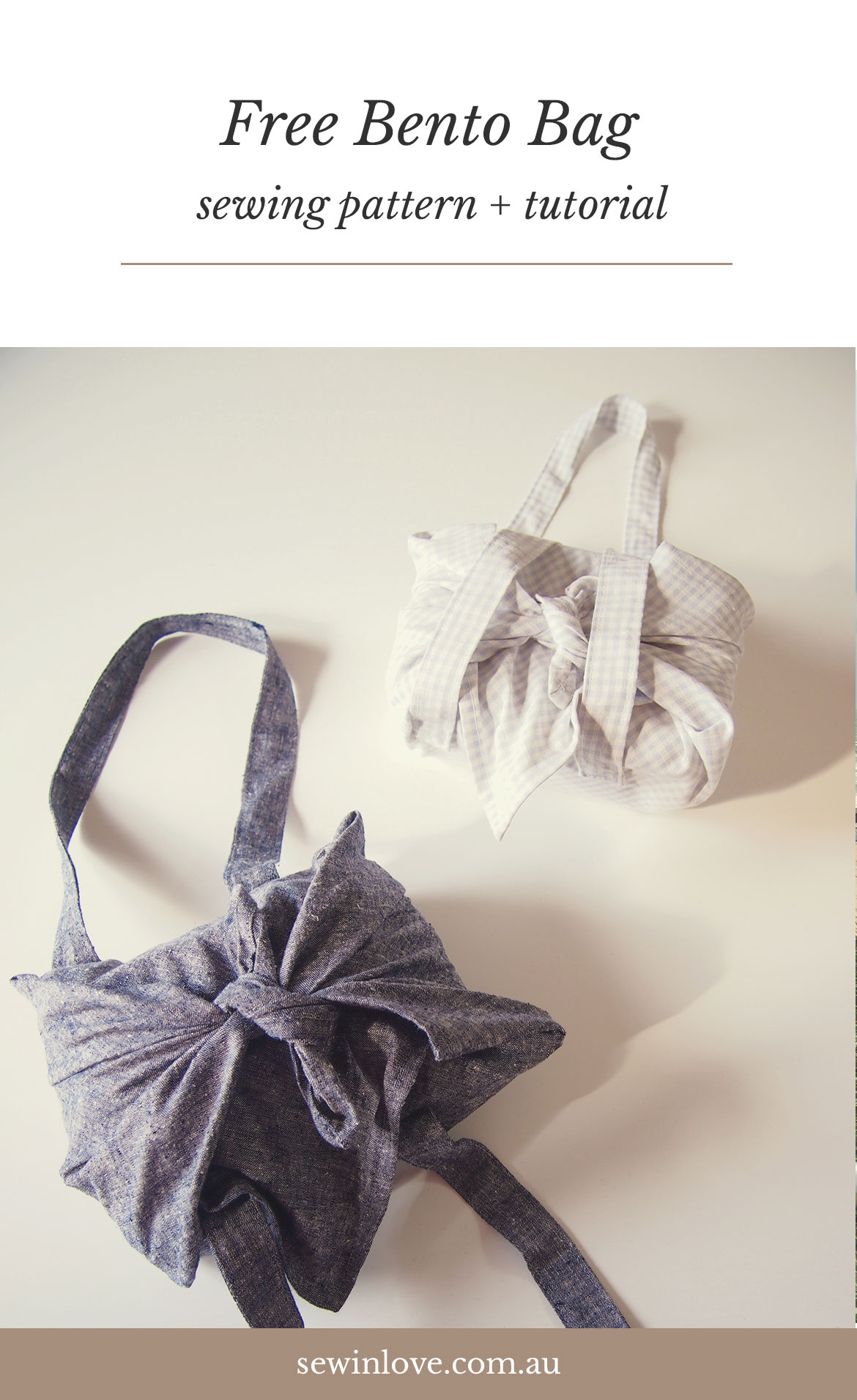 Why sew a bento bag?
Plastic is not so fantastic, that's why. I'll admit that I've thrown my lunch into a plastic bag or worse, bought lunch at a store that uses styrofoam containers. These containers, along with plastic cutlery go straight into landfill. And we all know the devastating effects of plastic in our wildlife and oceans. We can do better. We NEED to do better.
This bento bag carries your reusable lunch containers and cutlery, AND can be used as a placemat and a napkin. Lunchtime is so much more exciting when I take the time to pack a yummy lunch (like a traditional Japanese bento) and wrap it in this bag. I recommend making a few of these so you can throw one in the washing machine and still have one to use the next day.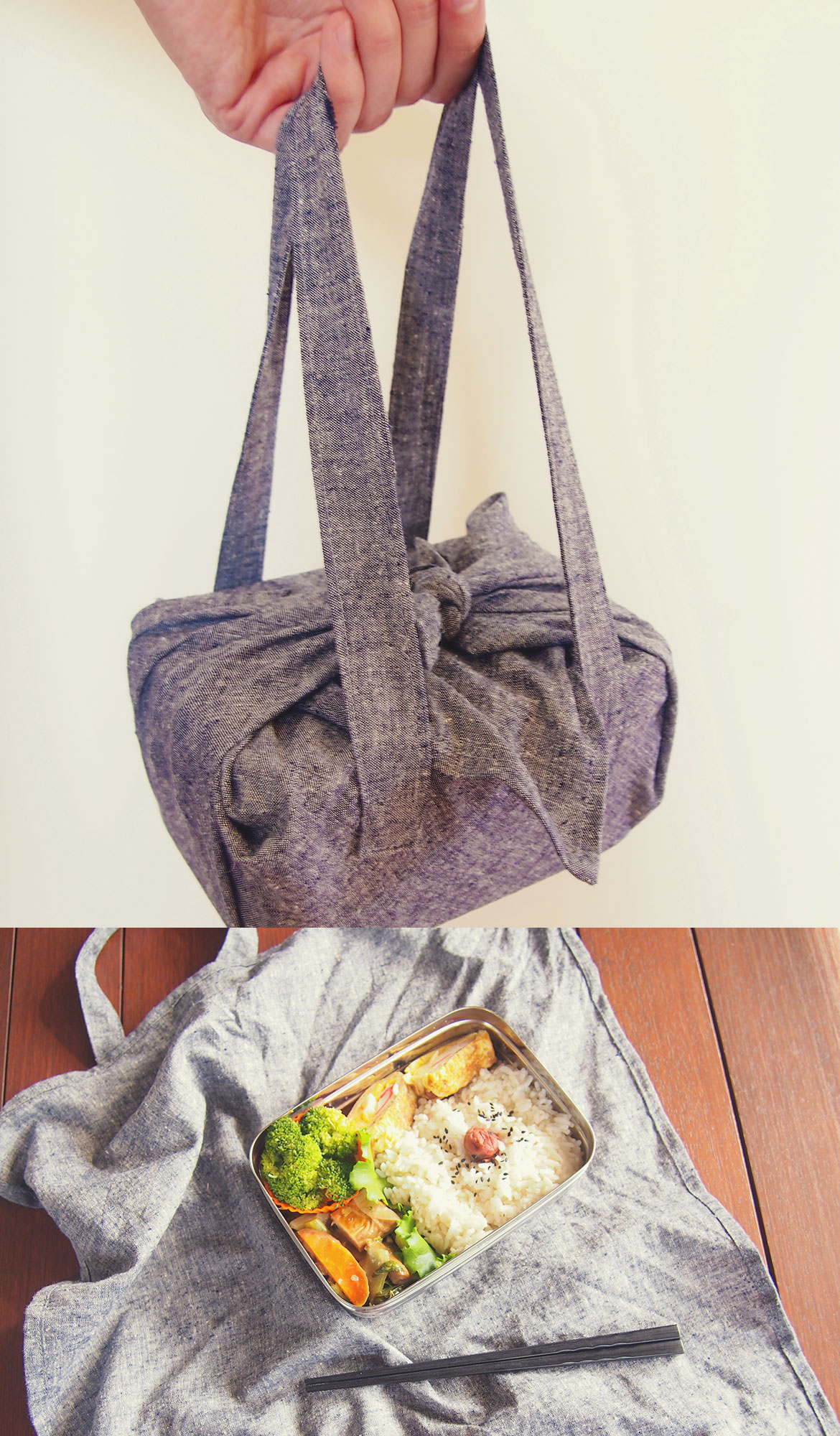 How to use the bento bag
This bento bag measures 55cm x 55cm (22″ x 22″). It comfortably fits my stainless steel lunch box measuring 18cm x 10cm x 5cm (7″ x 4″ x 2″), as well as a smaller snack box and chopsticks. I could easily fit in an apple or extra snacks with plenty of room. The beauty of this bag is that you can tie it to suit your lunch for the day.
You can of course adjust the size of the bag itself—make it smaller for kids or larger for picnics—to suit your lunch box/es.
To fold the bento bag, place the items in the middle, with the wider edge facing the handles.
Place the two corners over your lunch box.
Tie a double knot with the remaining two corners.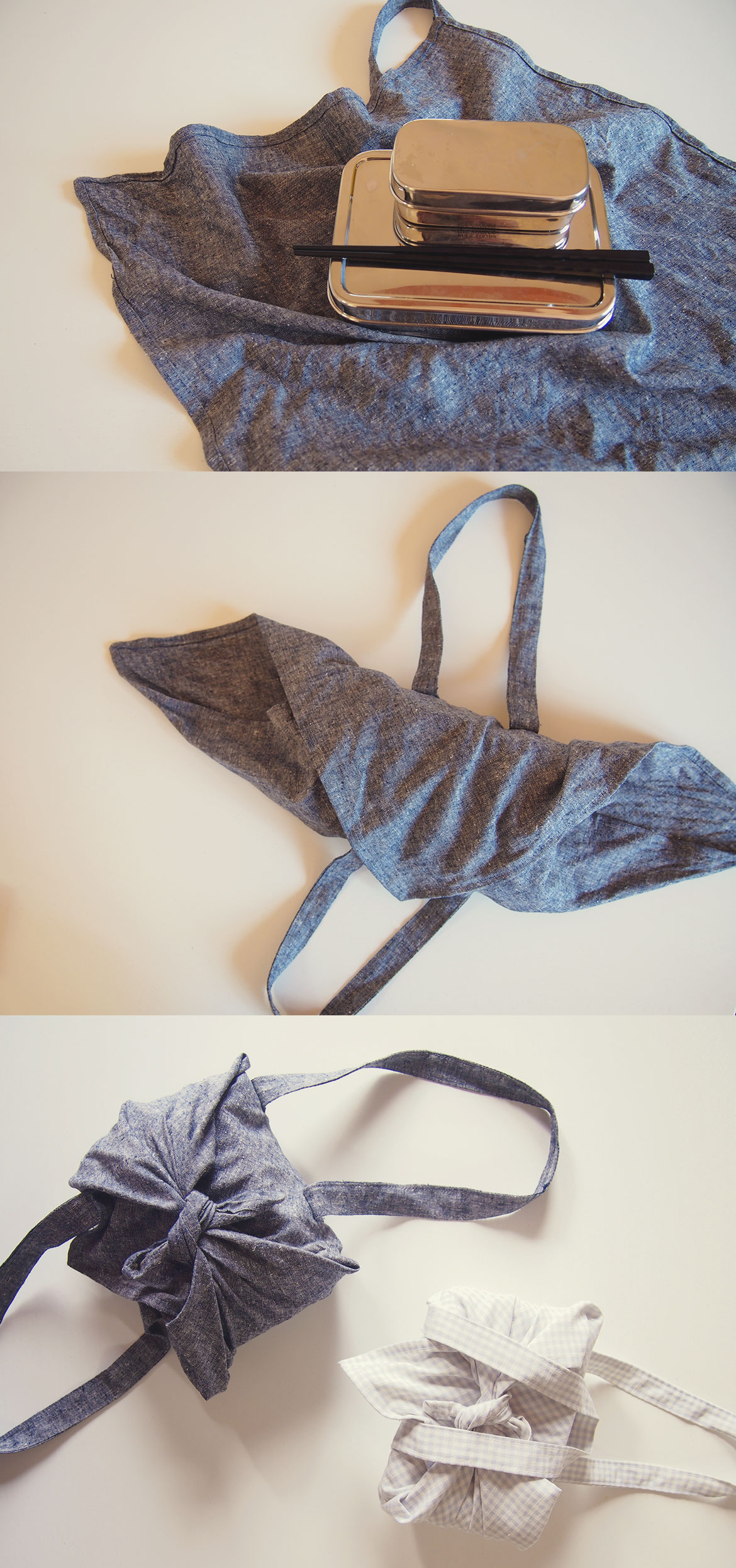 Free Bento Bag Sewing Pattern
I've created a handy printable project sheet which shows you how to make this bag, step-by-step. Download the FREE bento bag sewing pattern here.
If you're new to Japanese sewing patterns, you'll love my free guide, "Japanese Sewing Patterns for Beginners". Grab your copy below!