A simple linen dress is at the forefront of Japanese sewing pattern design, and this one is just gorgeous. It's from Yoshiko Tsukiori's book, Sweet Dress Book. A collection of 23 different Japanese sewing patterns.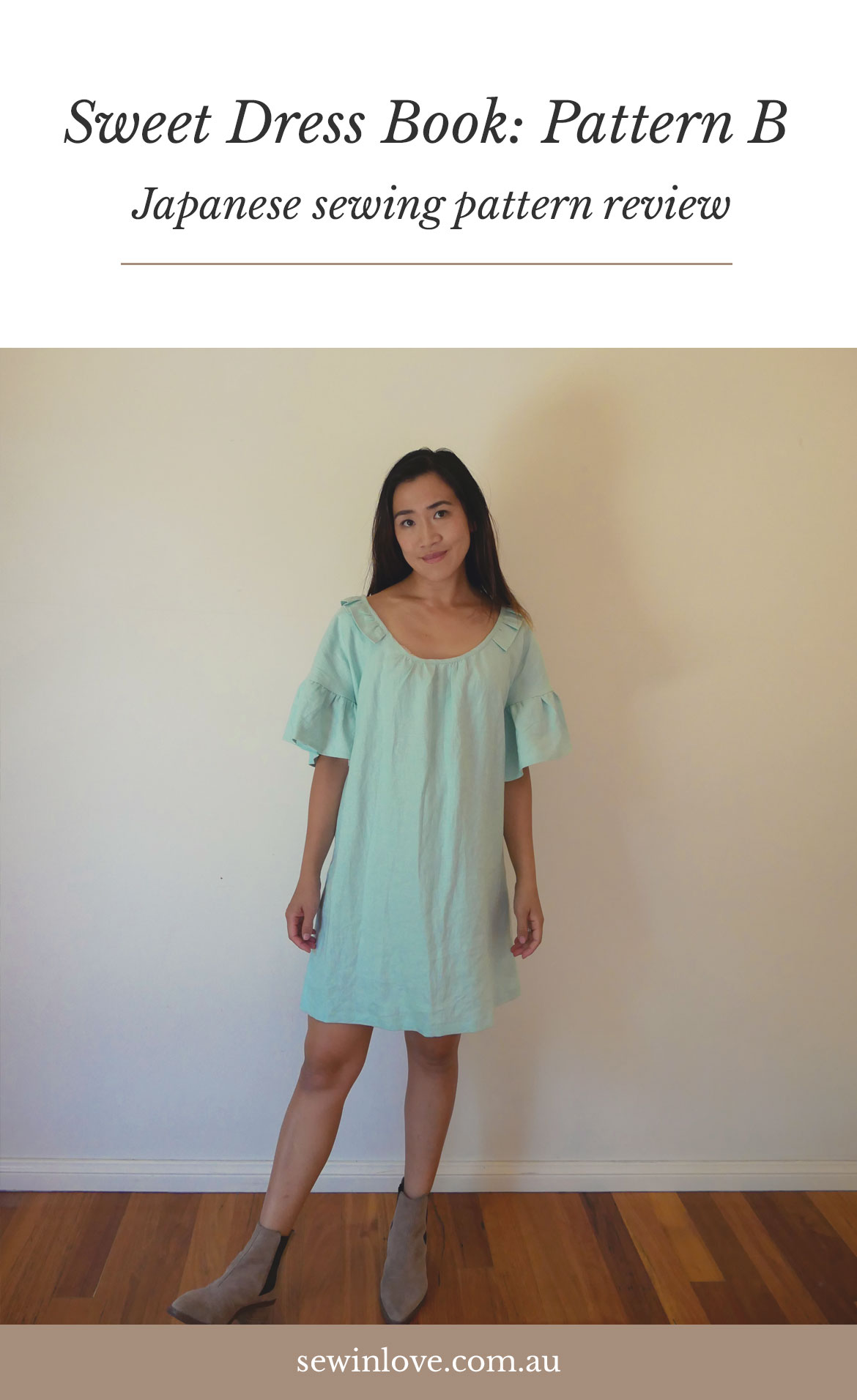 About the Sewing Pattern
I made the Pattern B from Sweet Dress Book. It's a tunic length, smock-style dress with ruffle details. What I hear people like about Japanese sewing patterns, are their lack of notions, such as zippers, buttons, etc. This pattern ticks all those boxes. It's a very simple construction with no notions, but the subtle details of the ruffled collar and sleeves make it unique.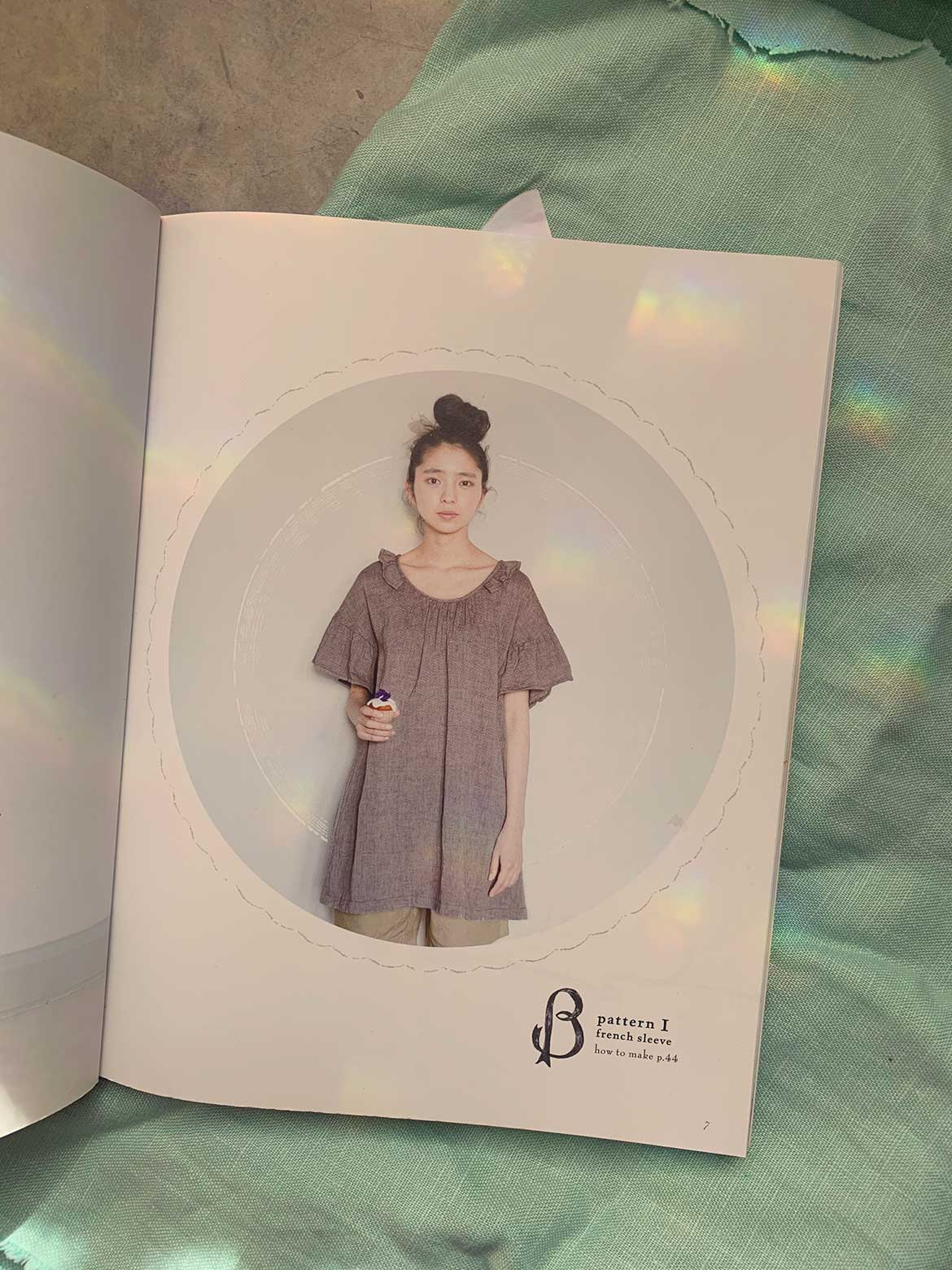 As with all Japanese patterns, the instructions were very detailed and precise. However, I found the neck opening to be too wide. I have to constantly check my bra isn't showing. My sister-in-law made the same dress in a larger size and she had the same issue. Other than that, this extremely simple linen dress is a beautiful piece of clothing.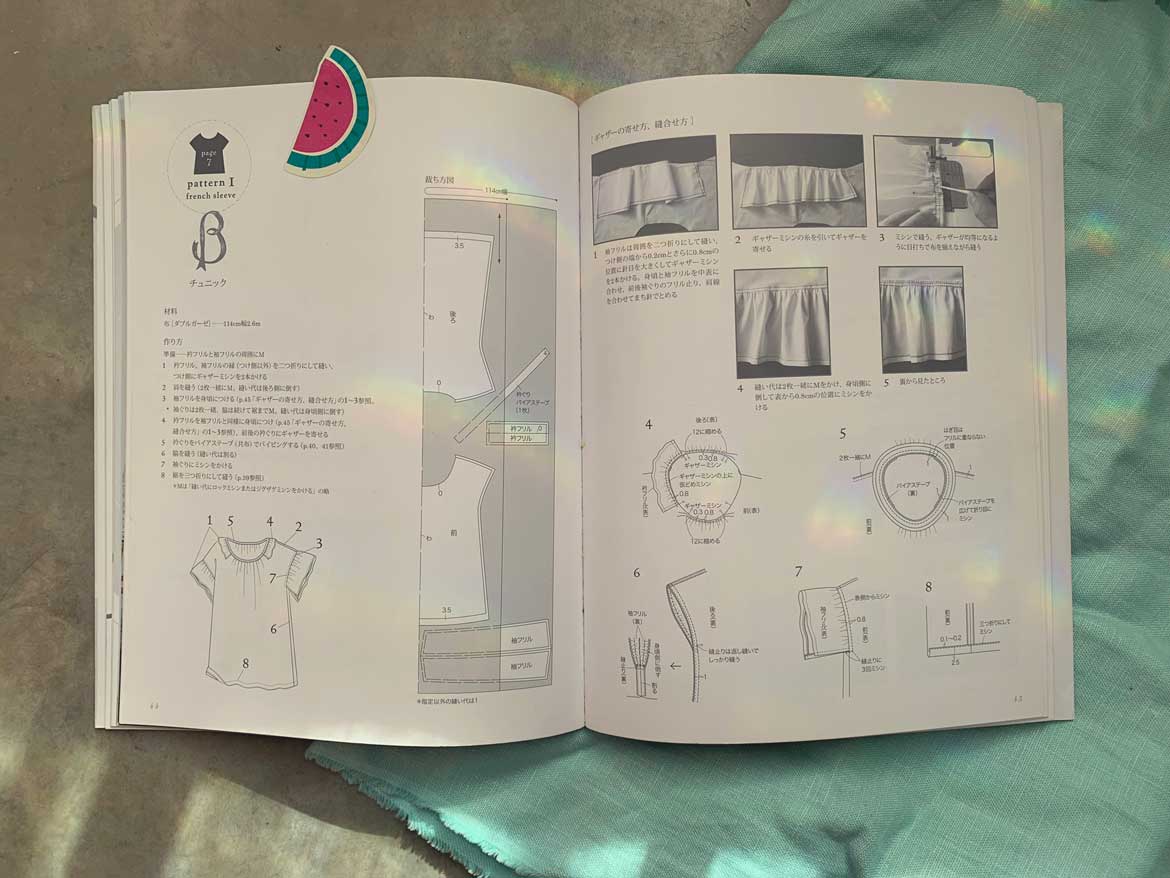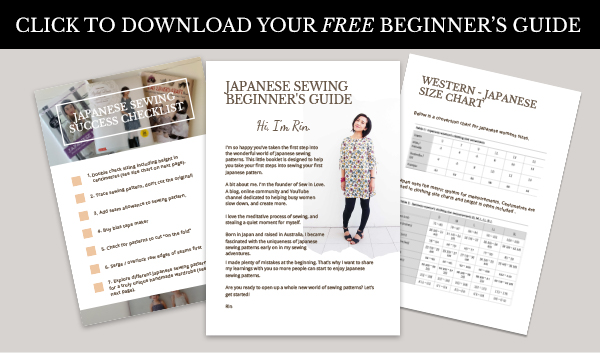 My Fabric Choice
The pattern calls for double gauze, a Japanese fabric which is not easily obtained here in Australia. Instead, I picked a heavy-weight linen in a cool mint colour. It has enough weight in it to not require a lining. It's heavy enough that I made a heart-shaped cushion for Umi's bed in the same fabric. Best of all, this linen was a remnant bargain I found on eBay!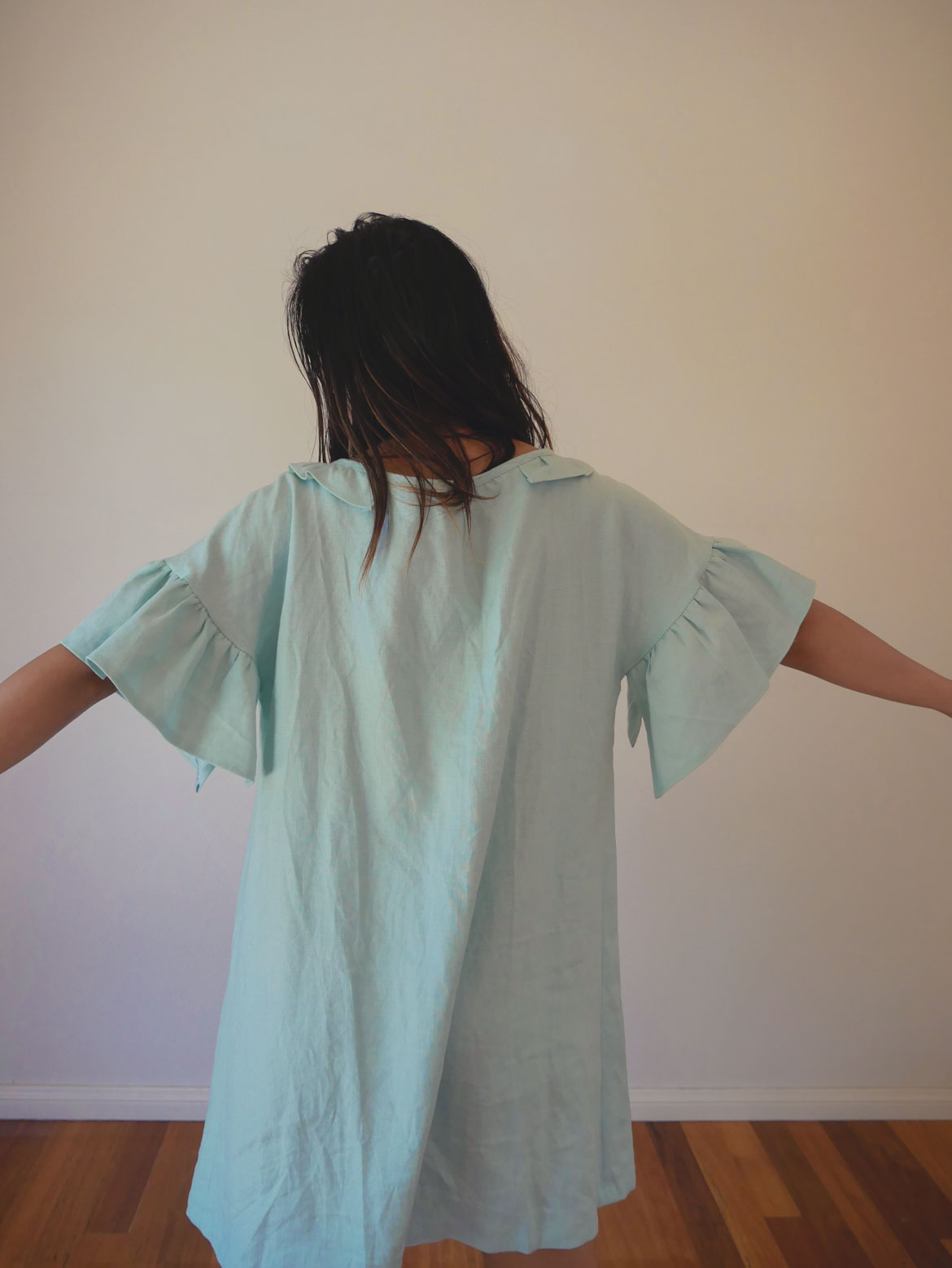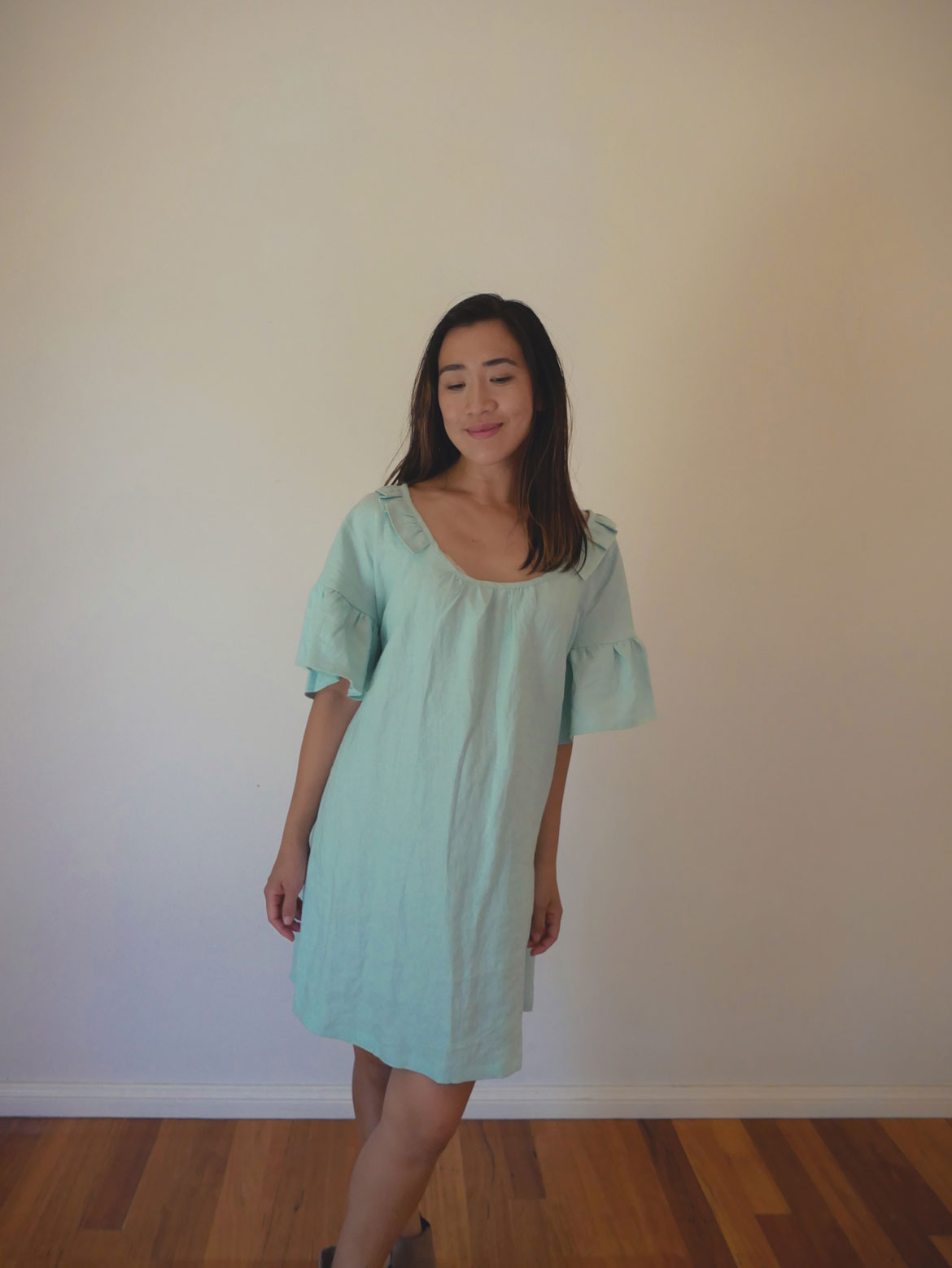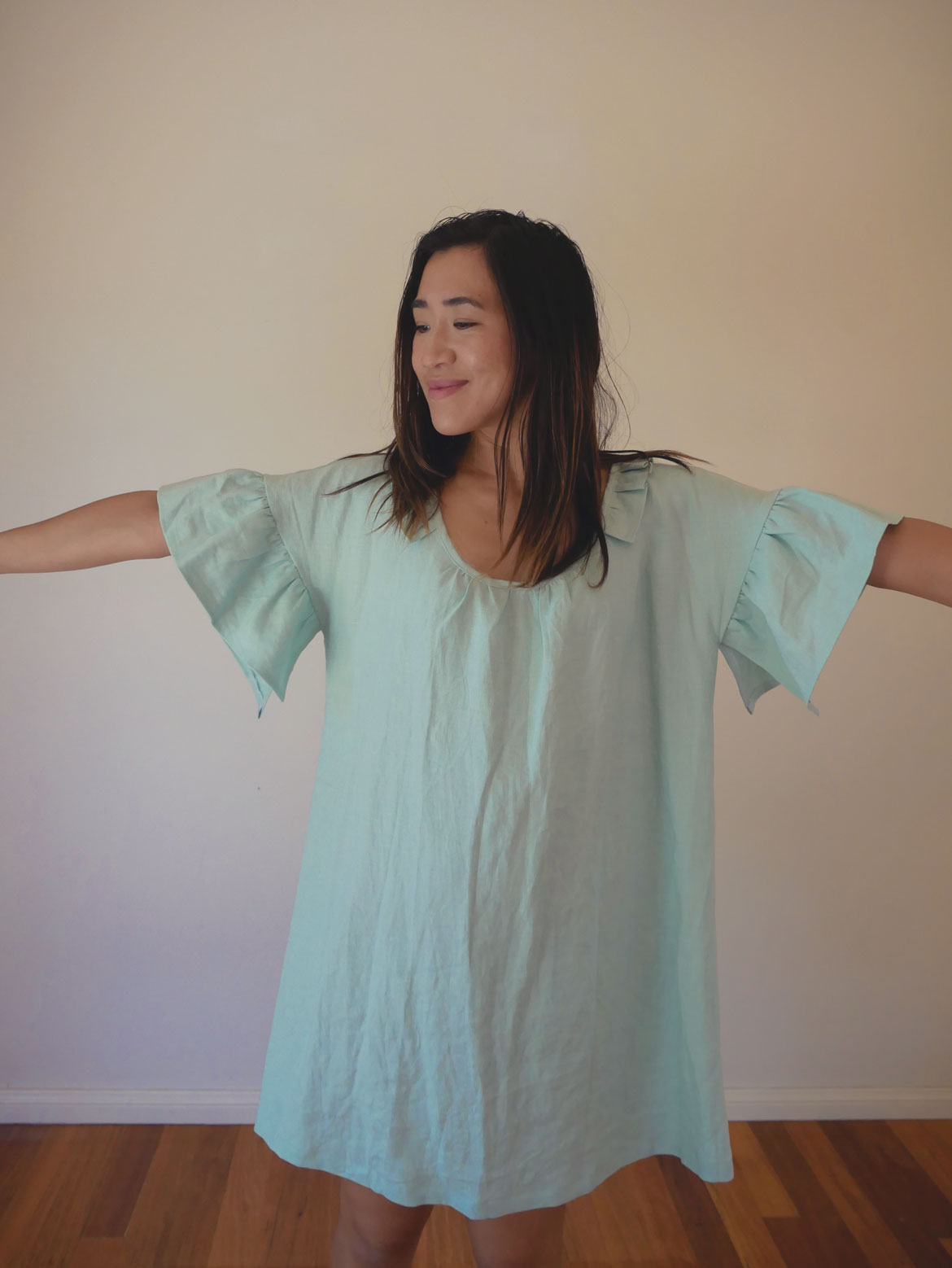 Ways to Wear
Although this simple linen dress is actually meant to be a tunic, I quite like my dresses above the knee, so I wear it as a casual dress. Despite the too-wide neckline, I love the colour of this dress so much I even wore it in our family photoshoot (photo below by Jade Flores Photography).
In the cooler months, it's been nice to wear this dress over a turtle-neck top and tights. 
More Makes from Sweet Dress Book
Sweet Dress Book is full of lovely designs. I've also made Pattern C: Dress with Pockets from this book. I highly recommend it, even if you are new to Japanese sewing patterns. Pair it with my ebook, How to Sew Japanese Sewing Patterns and you'll be fine. 
Sweet Dress Book is available at:
USA – Amazon
Australia – Amazon Australia
My eBook, How to Sew Japanese Sewing Patterns is now available to purchase via this link.