Yay, let's start making Dress T from Stylish Dress Book: Wear with Freedom! This is Part 1 of a sew-along, where I'll be breaking down the sewing steps in a series of blog posts.
I already chose my crepe de chine fabric last month, what did you choose?
Let's start tracing
The pull-out sewing patterns in this book are printed on both sides, so it took me a while to locate all 7 pieces which need to be traced.
Tip 1: Before you start tracing, use your finger to follow along the outline of each pattern piece. You'll get a better feel for the final size and shape of the piece you will trace. Some pieces are shared with other designs, so it can get really confusing.
Remember, the patterns do not include seam allowance, so you need to add them yourself. This step is explained with photos, step-by-step in my ebook, How to Sew Japanese Sewing Patterns 🙂
Tip 2: Although the book gives you seam allowance measurements in inches and metric, try to use the metric measurements, as it is more accurate.
Don't forget to mark the double sided arrows for the fabric grain.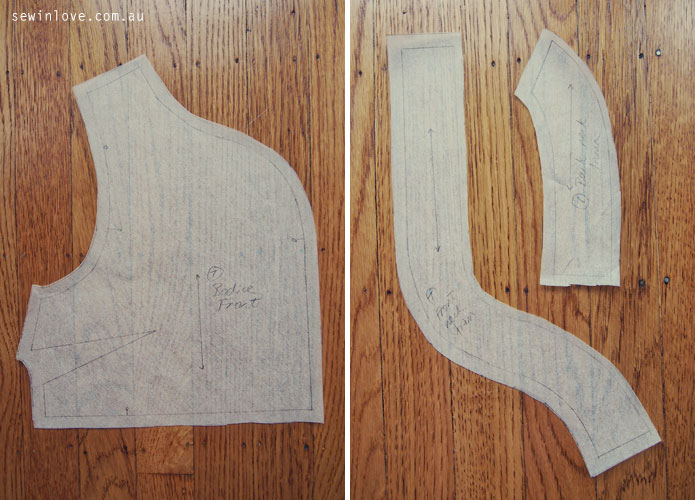 Cutting out the patterns
The curved sections are more tricky to cut, but if you've drawn each line carefully (I used a curved ruler), you'll end up with a more accurate paper sewing pattern.
We'll cut the fabric in the next part of this sew-along. Good luck with your tracing!