In Part 2 of the sew along for Dress T from Stylish Dress Book: Wear with Freedom by Yoshiko Tsukiori, I cut the fabric, using the paper patterns we made in Part 1. I also applied interfacing to the yoke.
Cutting Fabric
I'm using crepe de chine, which is beautiful but extremely slinky and difficult to cut. I used paper weights to hold the fabric still, and snipped very carefully with the very end of my fabric scissors.
My fabric has a decorative border, so I've decided to show the border along the hem. I've shortened the skirt about 5cm (2″).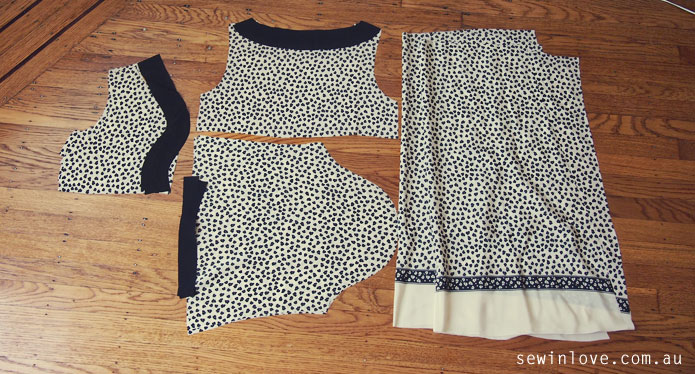 Applying Interfacing
You need to apply interfacing to the front and back yokes, which form the neckline of the dress. To cut the interfacing, I like to pin the fabric on to the interfacing and cut around the fabric. I find this gives me the most accurate fit.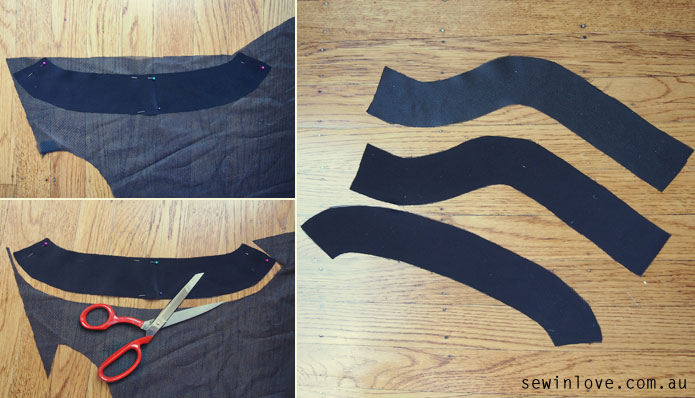 In Part 3, let's start sewing the dress!