Shibori means to wring or squeeze in Japanese. This tie-dye method creates beautiful organic patterns on your fabric. Here's a simple video tutorial on how to make your own shibori tie-dye scarf.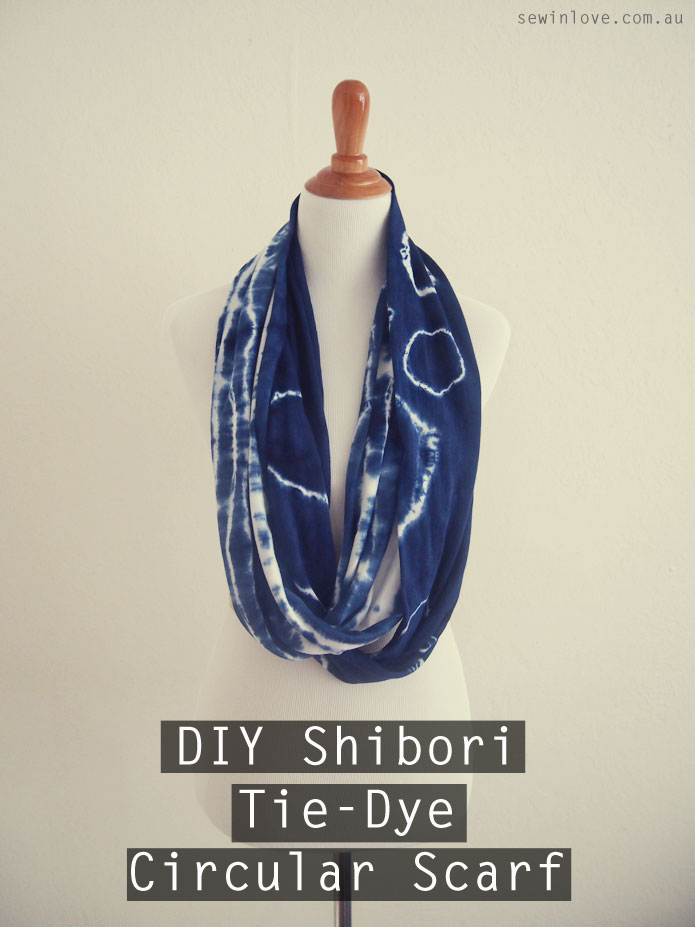 Part 1 is all about the tie-dye method. It's very easy and if I was able to do it in my tiny studio apartment, you can do it anywhere!
In Part 2, we sew the shibori fabric into a circular scarf. It comes quickly together using your sewing machine, but there's a bit of hand sewing involved at the end.
I'm by no means on top of fashion trends, but I have noticed there is a lot of (expensive) shibori scarves in the stores right now! Like this beaded one from Anthro and a simple version from Madewell. The longer length of my version of the shibori scarf makes it really versatile. Here's some more ways to wrap it.