I went away to Tulum, Mexico over summer, and this halter top was perfect for the hot weather! I live in San Francisco, where it just does not get warm enough to wear a halter top, so I decided to make one on the cheap from and old t-shirt.
This halter top has a sequin elastic neckband, making it easy to pull on and off. At first, I was scared about using sequins in case it made the top look too young, but I think the cowl neck and peplum waistline tone it down a lot.
You will need
Large mens t-shirt, the bigger the better!
Sequin elastic (2.5cm or 1″ wide)
Elastic tape for the waistline (1cm or 1/3″ wide)
Although my halter top is black, I just used white elastic tape I had on hand. You can't see it anyway, so please feel free to use up any leftovers in your stash.
How to make
The tutorial is over on YouTube:
This halter top looks cute with any denim bottoms – I wore mine with black denim shorts to stay cool in Mexico. It also looks nice with black trousers for dinner, or tucked into a high waisted skirt.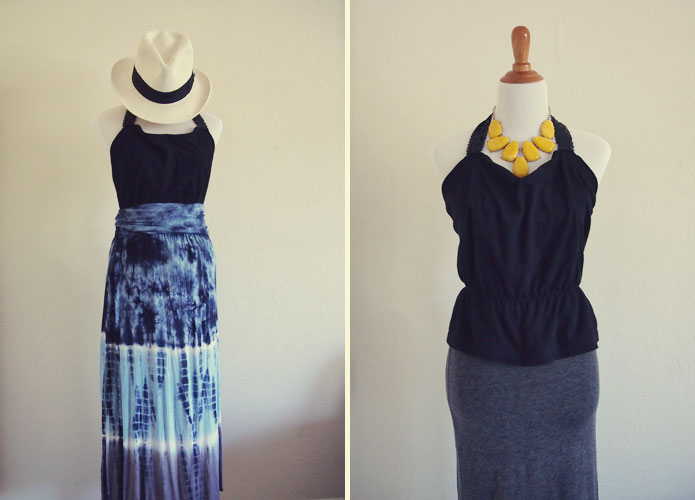 To wash this top, you can throw it into a delicates bag in the washing machine.