My very good friend, and fellow Aussie expert, Liz had a baby girl recently. She is the most gorgeous little thing! I was super excited to get some baby sewing happening, but wanted to ensure it was cute AND useful.
After scouring the web, I settled on making a baby swaddle wrap, using this free sewing pattern by Lotta Jansdotter. The sewing pattern is a free extract from her book, Simple Sewing for Baby: 24 Easy Projects for Newborns to Toddlers (published by Chronicle Books).
Materials
For the exterior, I used an organic cotton called Happy Drawing Too Organic Sheep in white, from Fabric.com. At the time that I chose the fabric, I didn't know if we were expecting a boy or girl. I think the little sheep were a safe choice! The interior lining is a creamy fleece fabric. You'll also need velcro which matches your exterior fabric.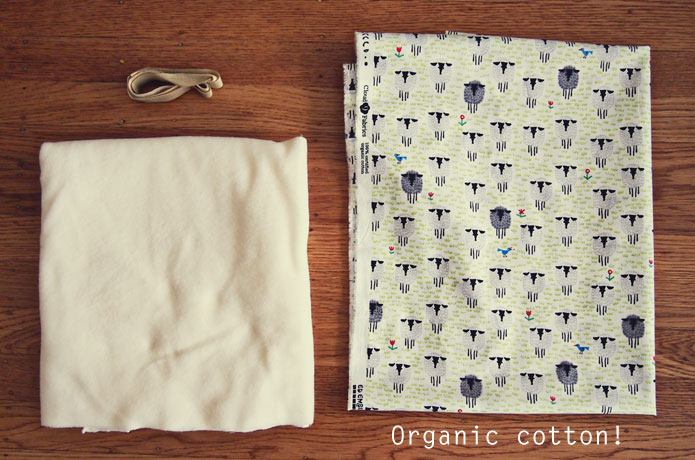 The Sewing Pattern
Download the free sewing pattern for the baby swaddle wrap by Lotta Jansdotter here.
Once I printed the free sewing pattern, I cut off the top and left borders of each sheet. I stuck the nine sheets of paper together using sticky tape. Make sure you double check the alignment of the pattern markings, or you'll end up with an extra large swaddle wrap!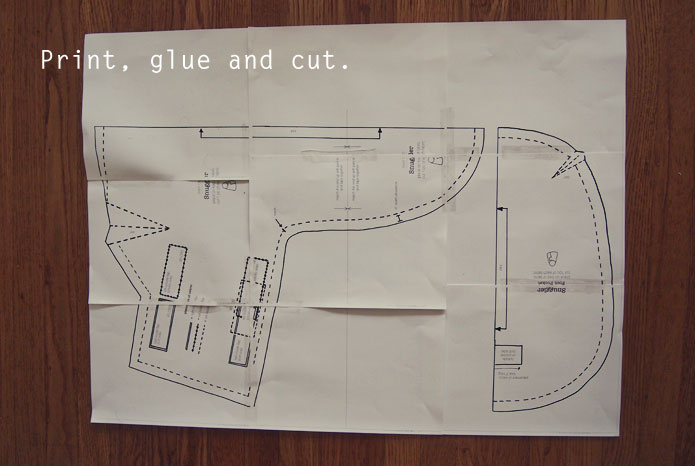 I found the instructions quite straightforward, but the foot pocket didn't attach to the main piece as neatly as I would have liked. I think I just need to be more patient and stitch slower around curves…
I found the placement of the velcro to be a little confusing as well, but I got there in the end. I ended up swapping the right and left sides, but it's symmetrical, so it doesn't matter. I highly recommend using iron-on hem tape to keep the velcro strips in place while you sew. The correct placement of velcro strips is crucial!
Overall, the pattern is nicely designed, and I really recommend it if you have a bit of sewing experience.
The Finished Swaddle Wrap
The final swaddle wrap turned out very well, I think. By the time I finished making it, the baby was 3 months old (!) but she seems to be able to fit into it, thank goodness!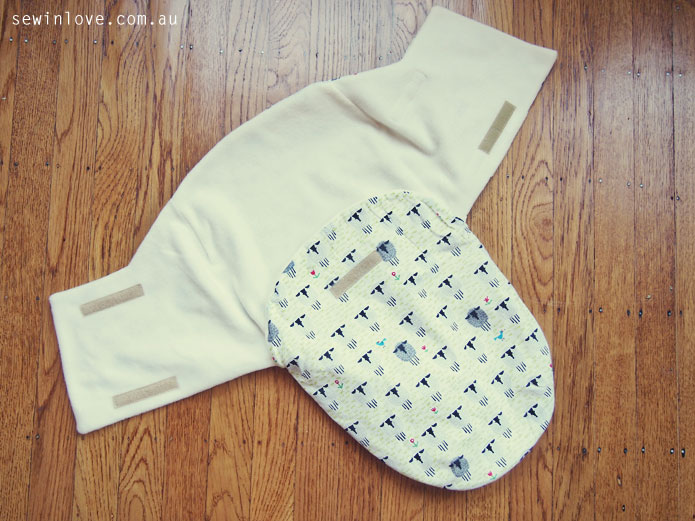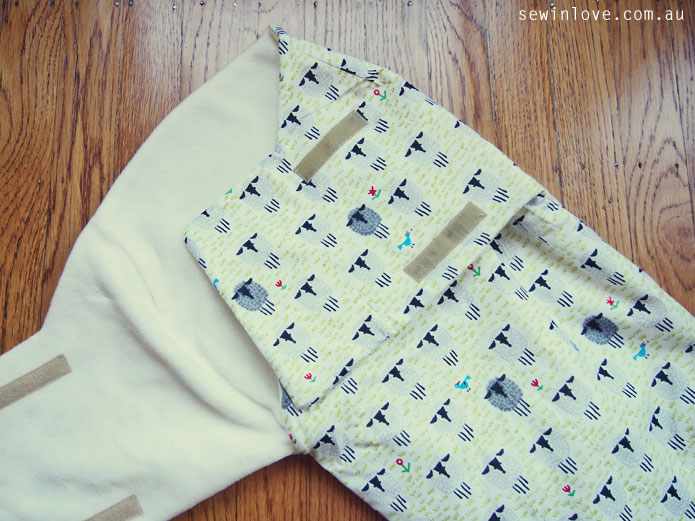 I made a matching drawstring bag with remaining fabric, for Liz to keep little baby things organized in her nappy bag. The matching set made a such a cute little present! Do you have any sewing ideas for cute, useful baby gifts?